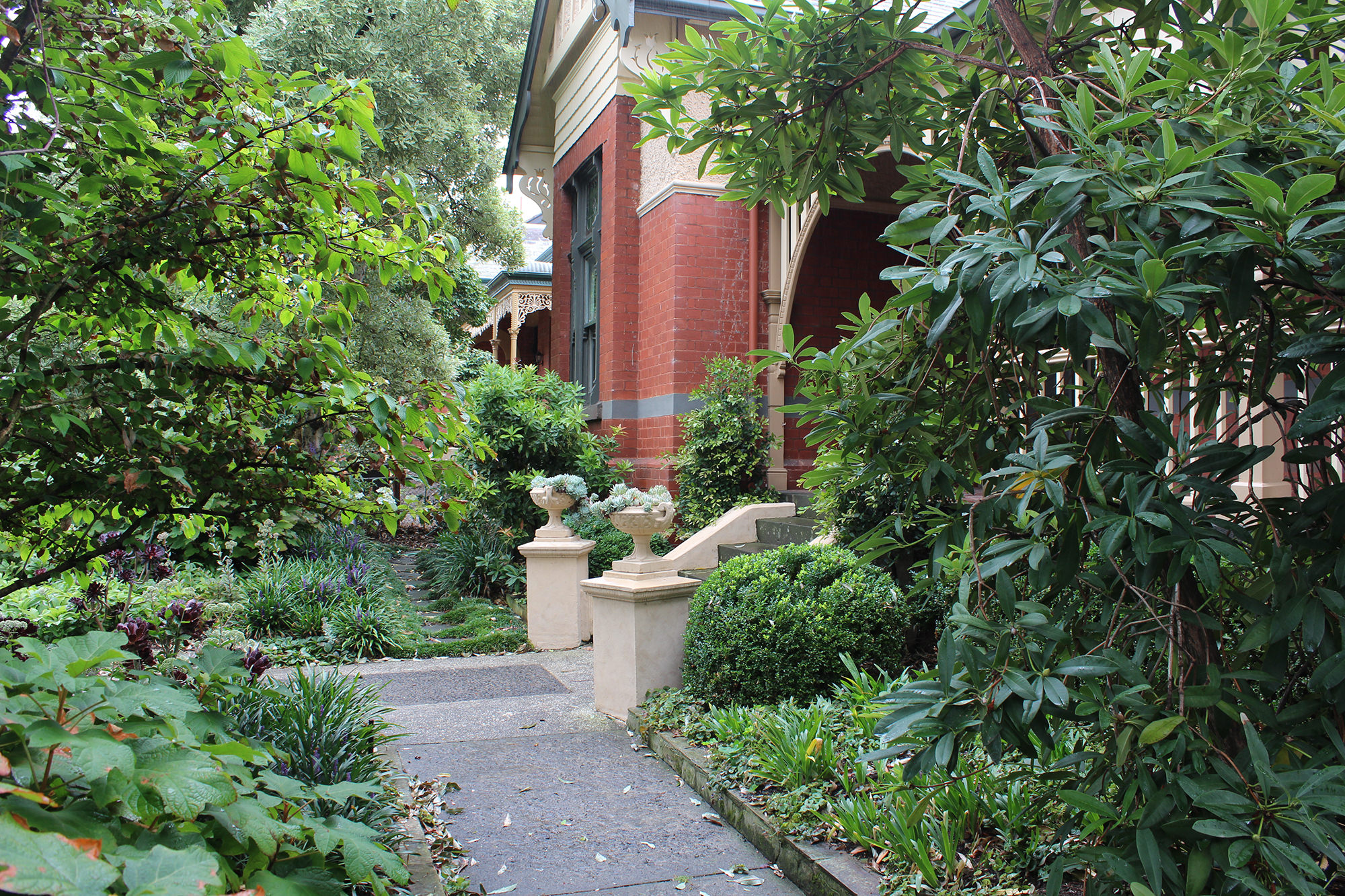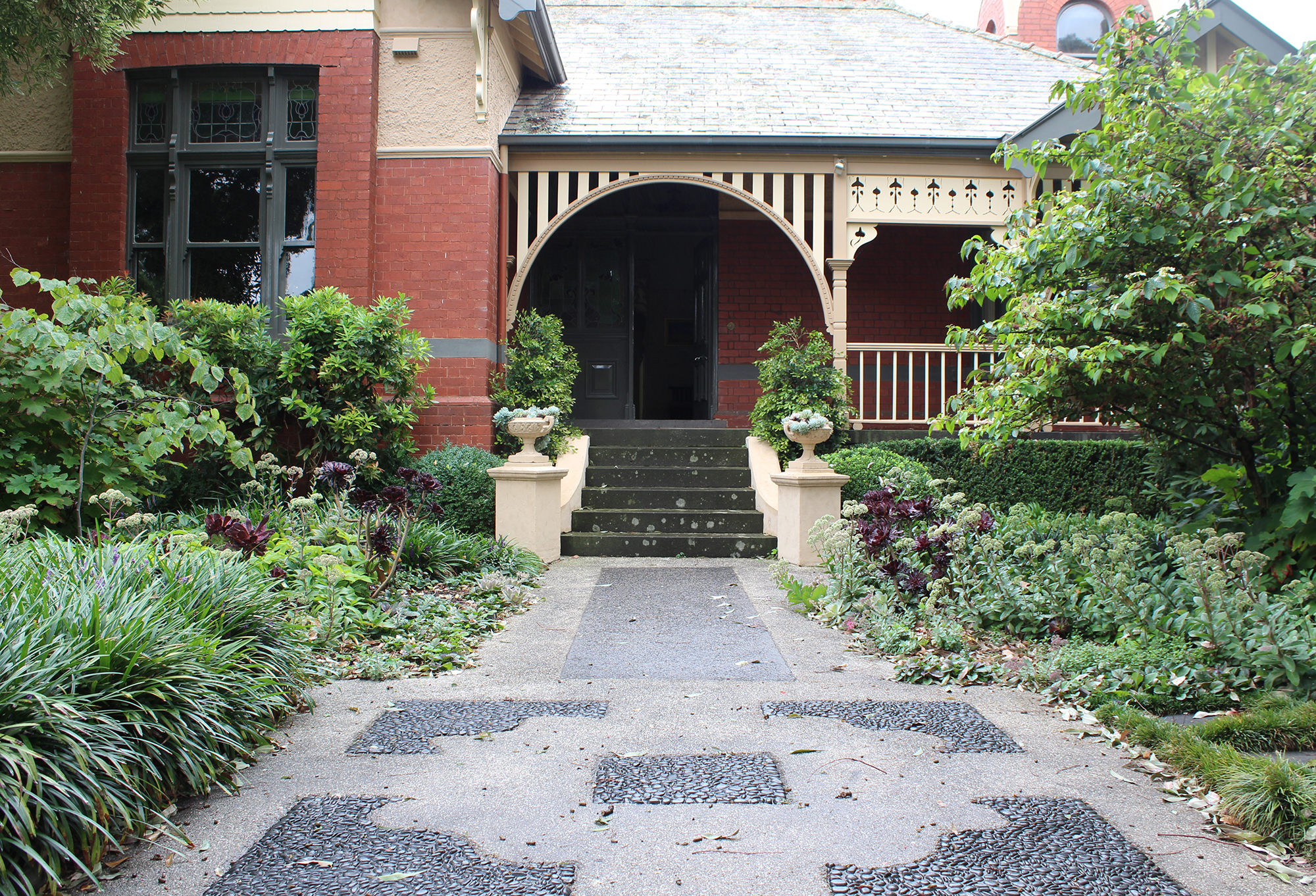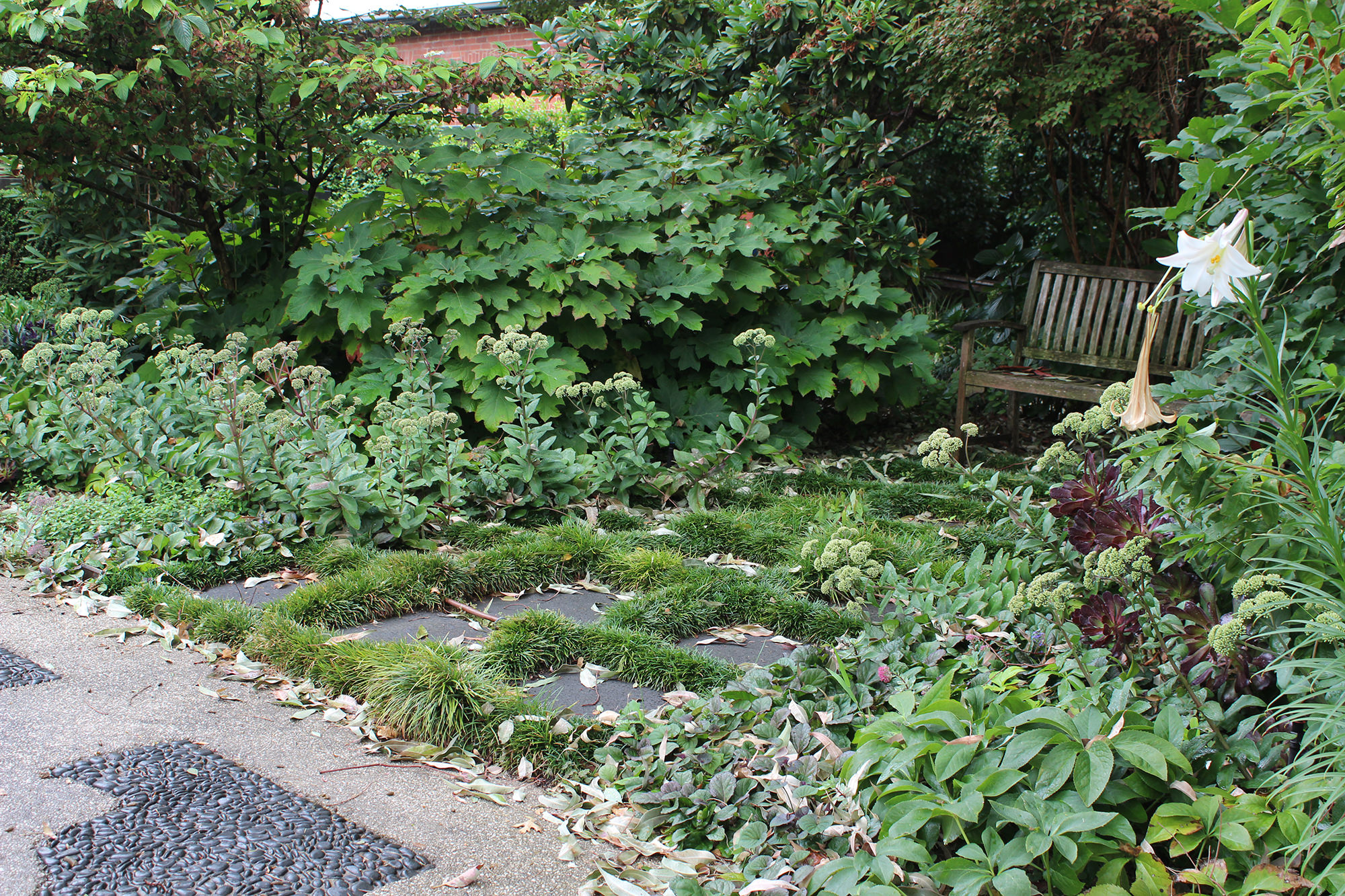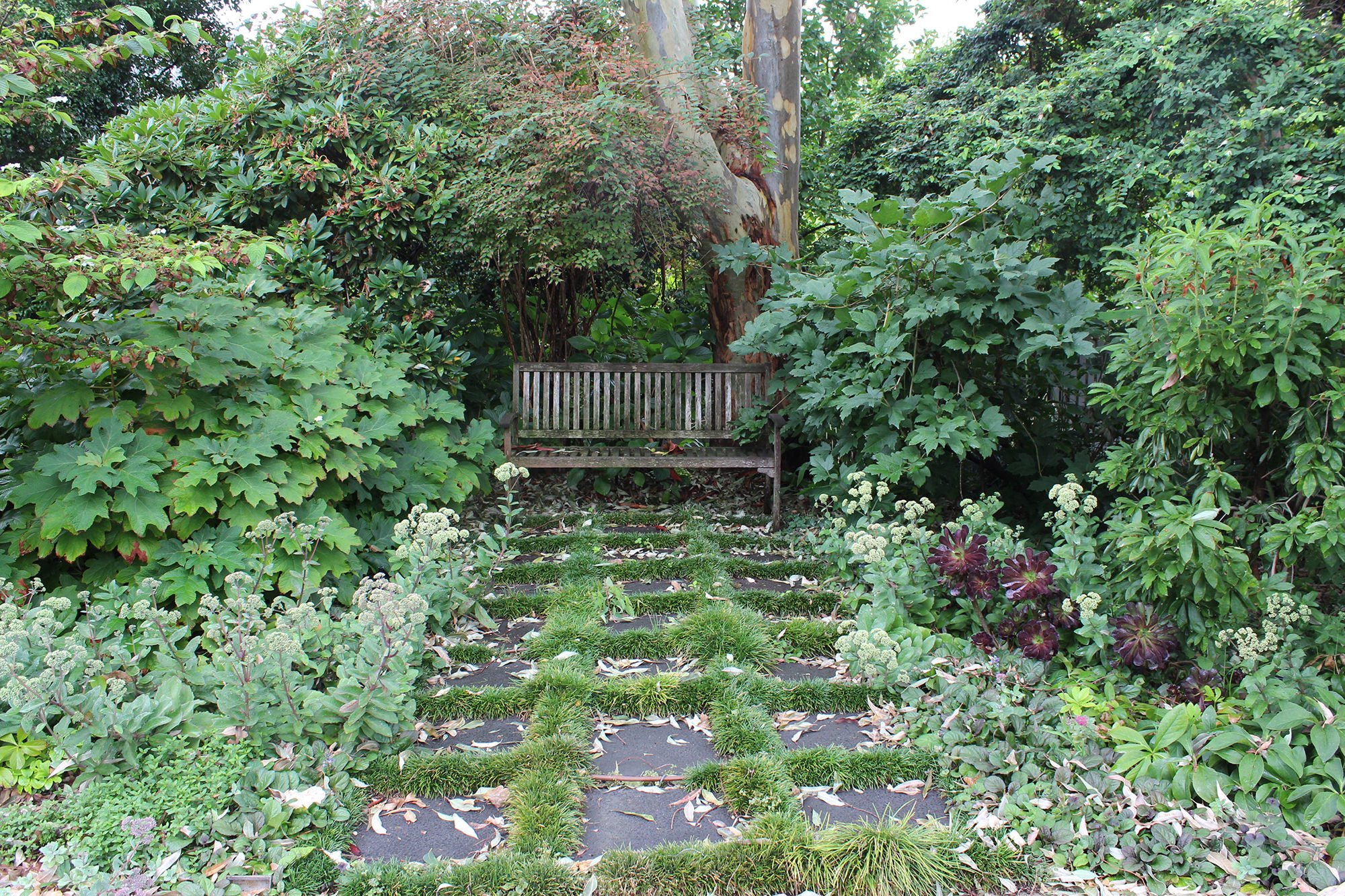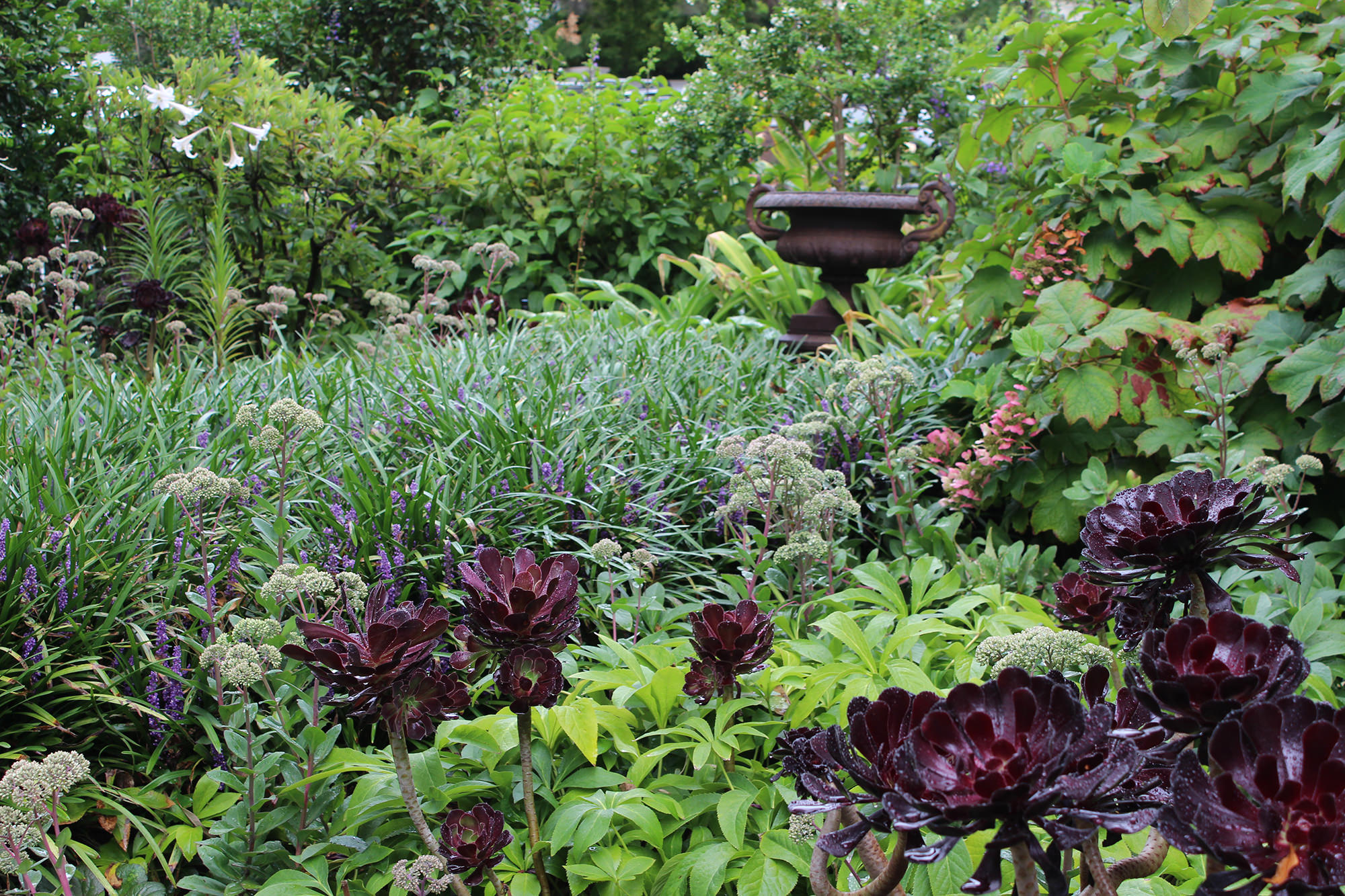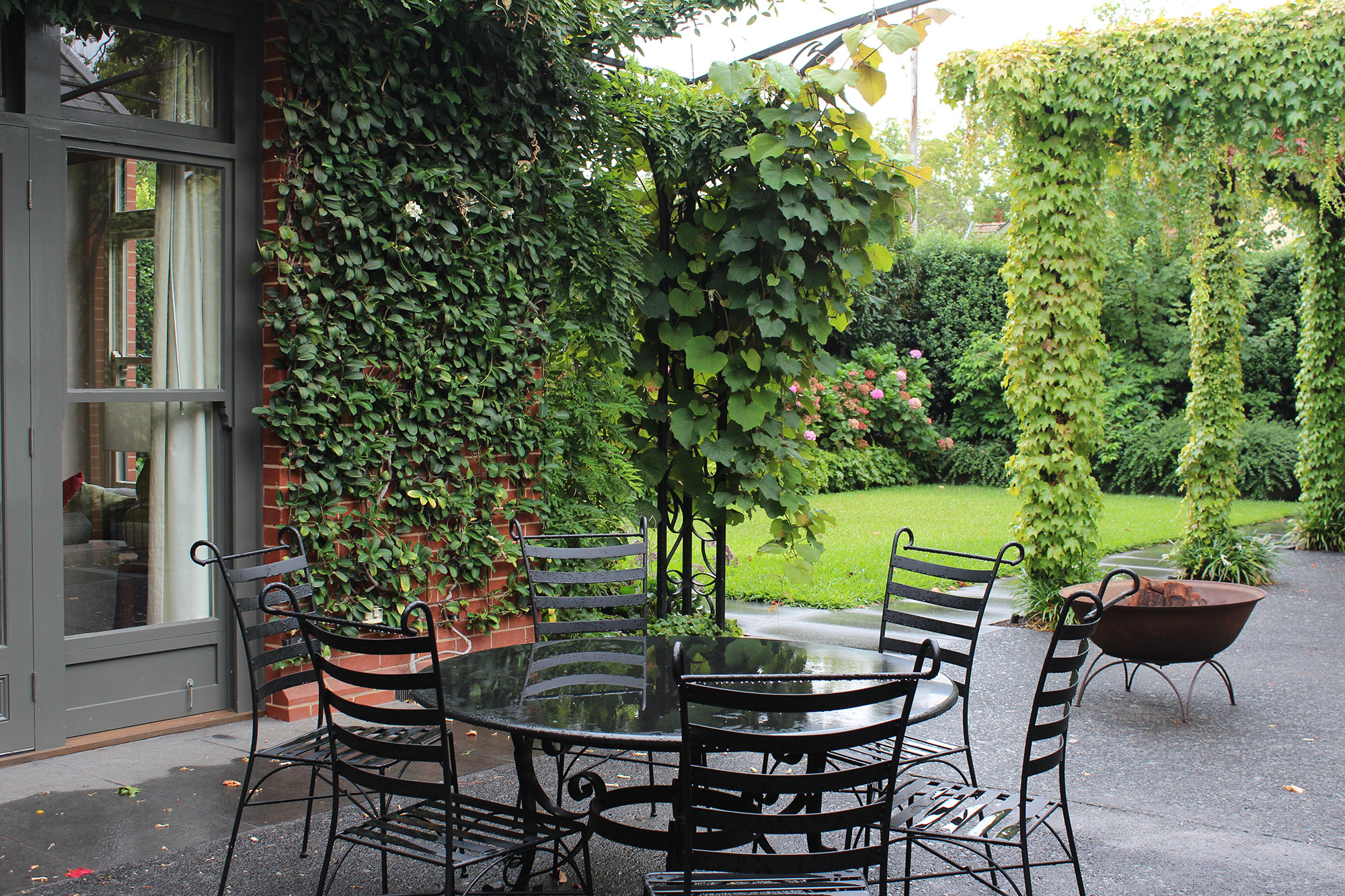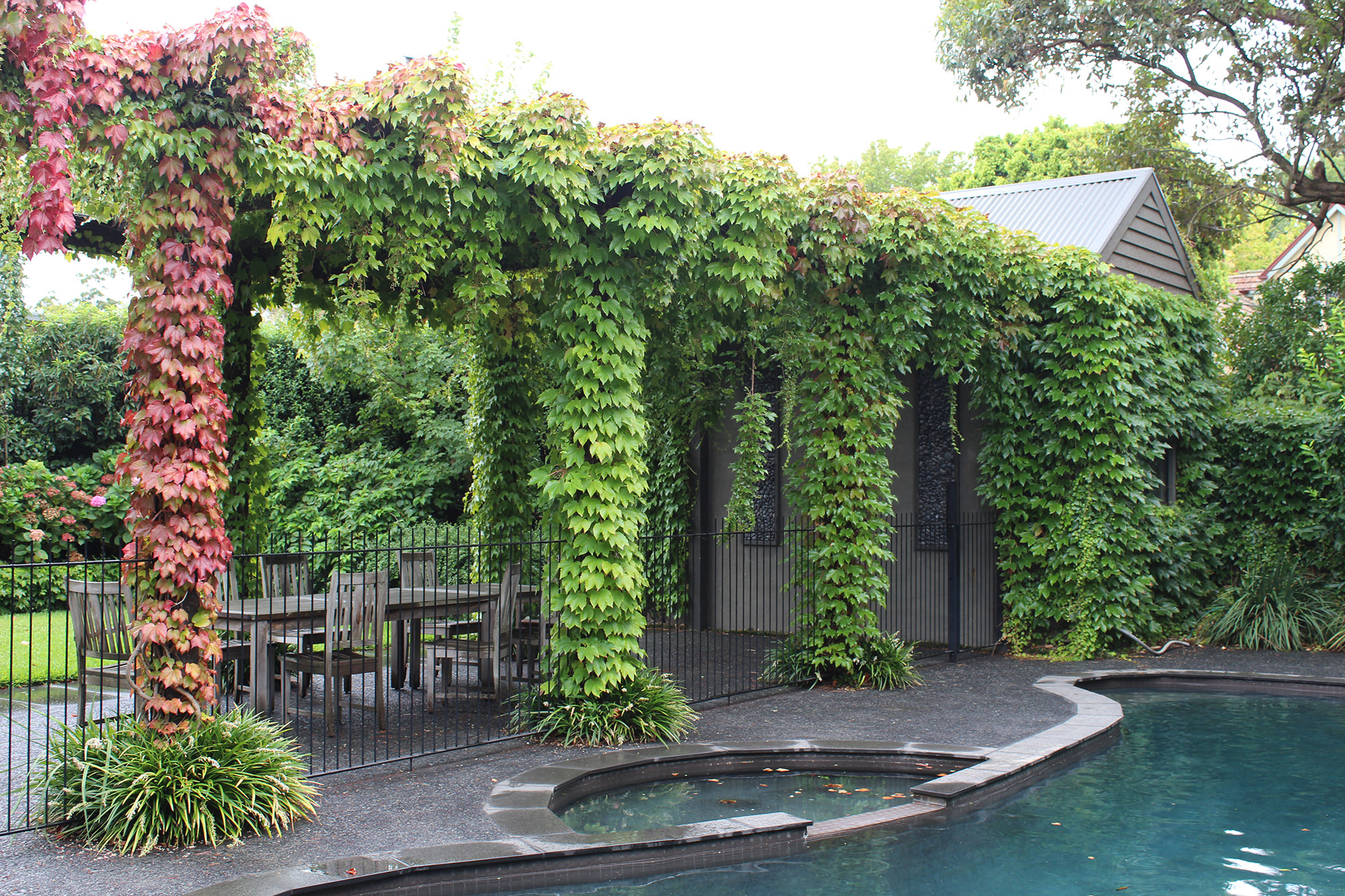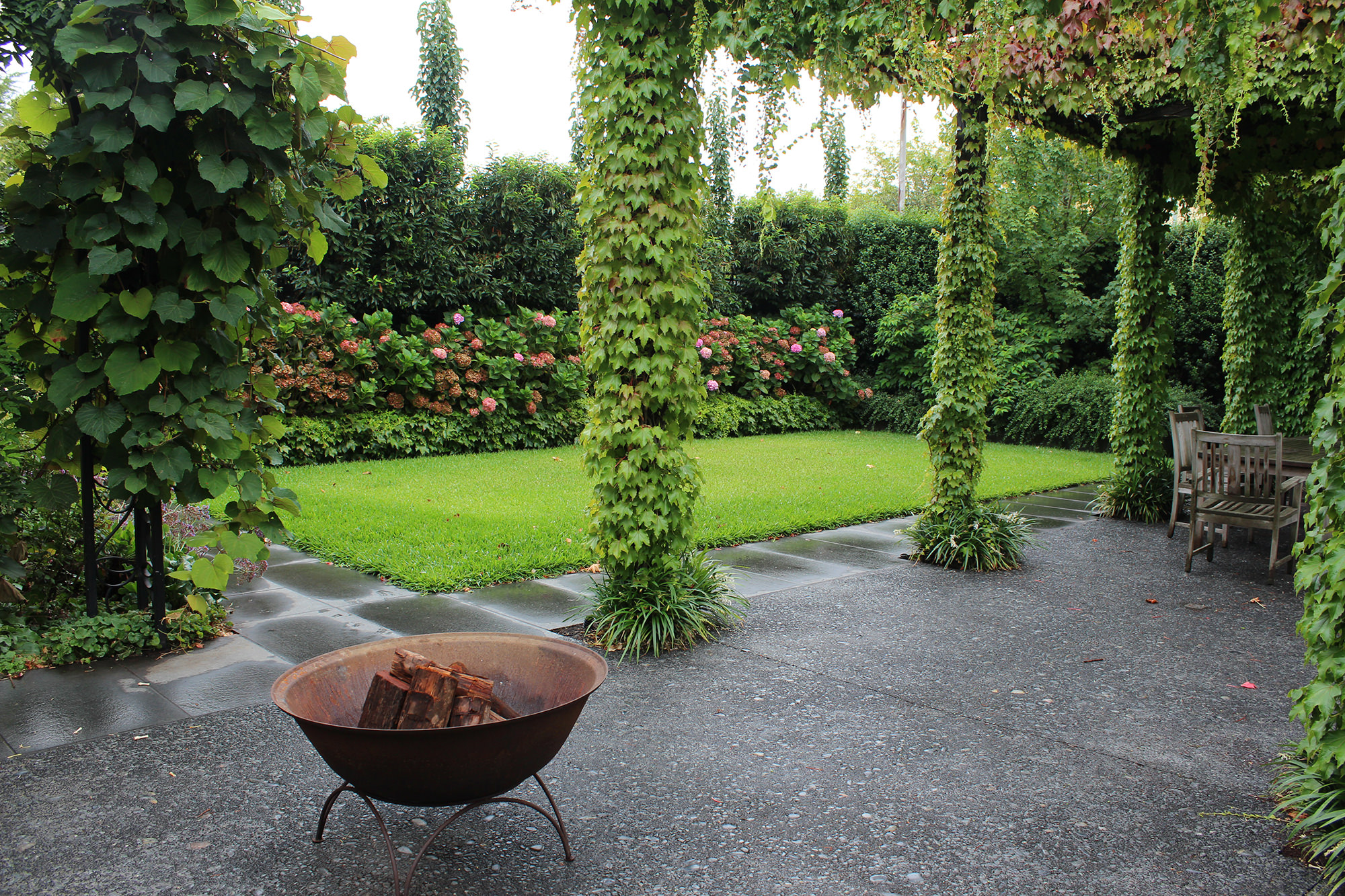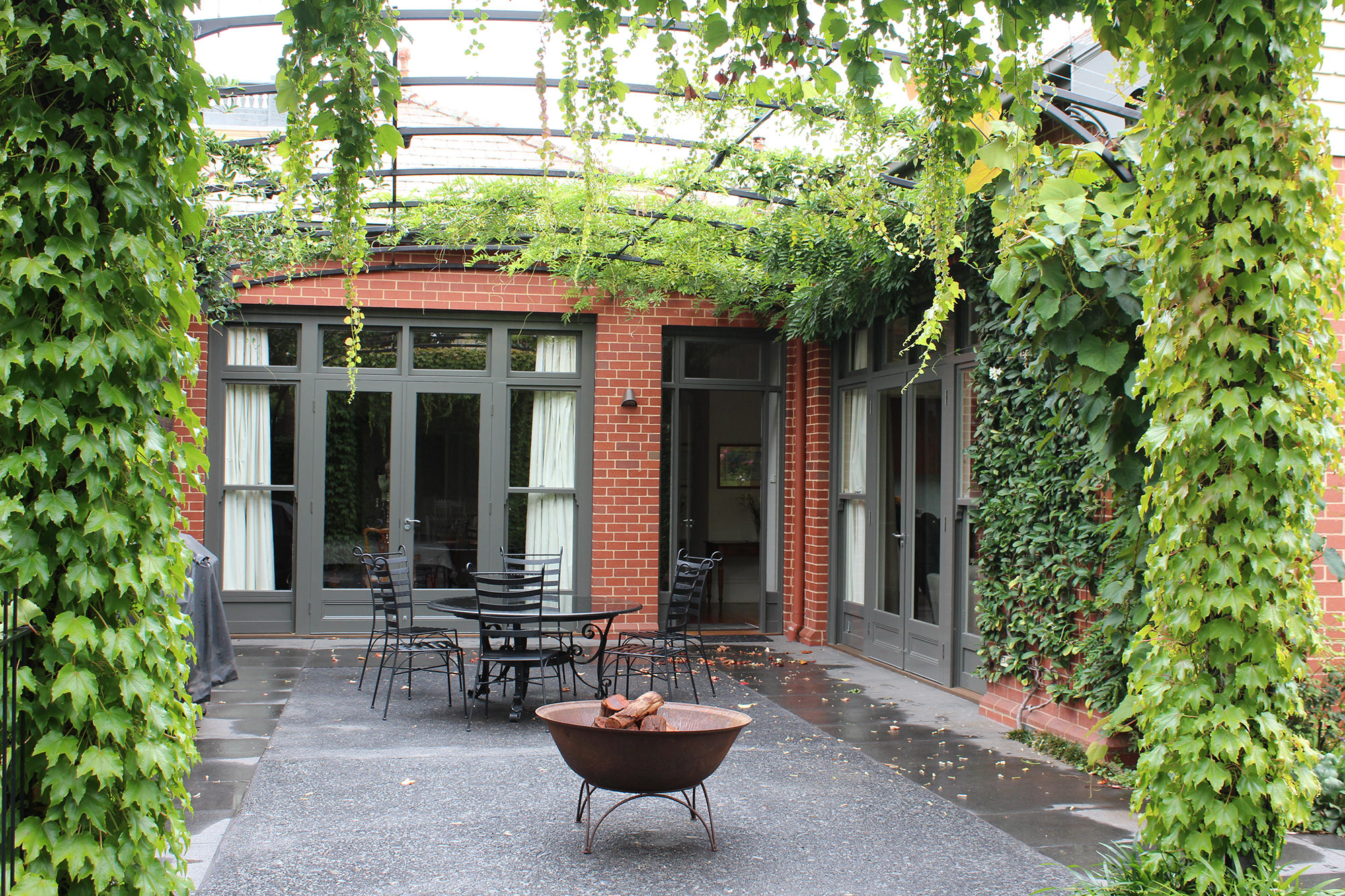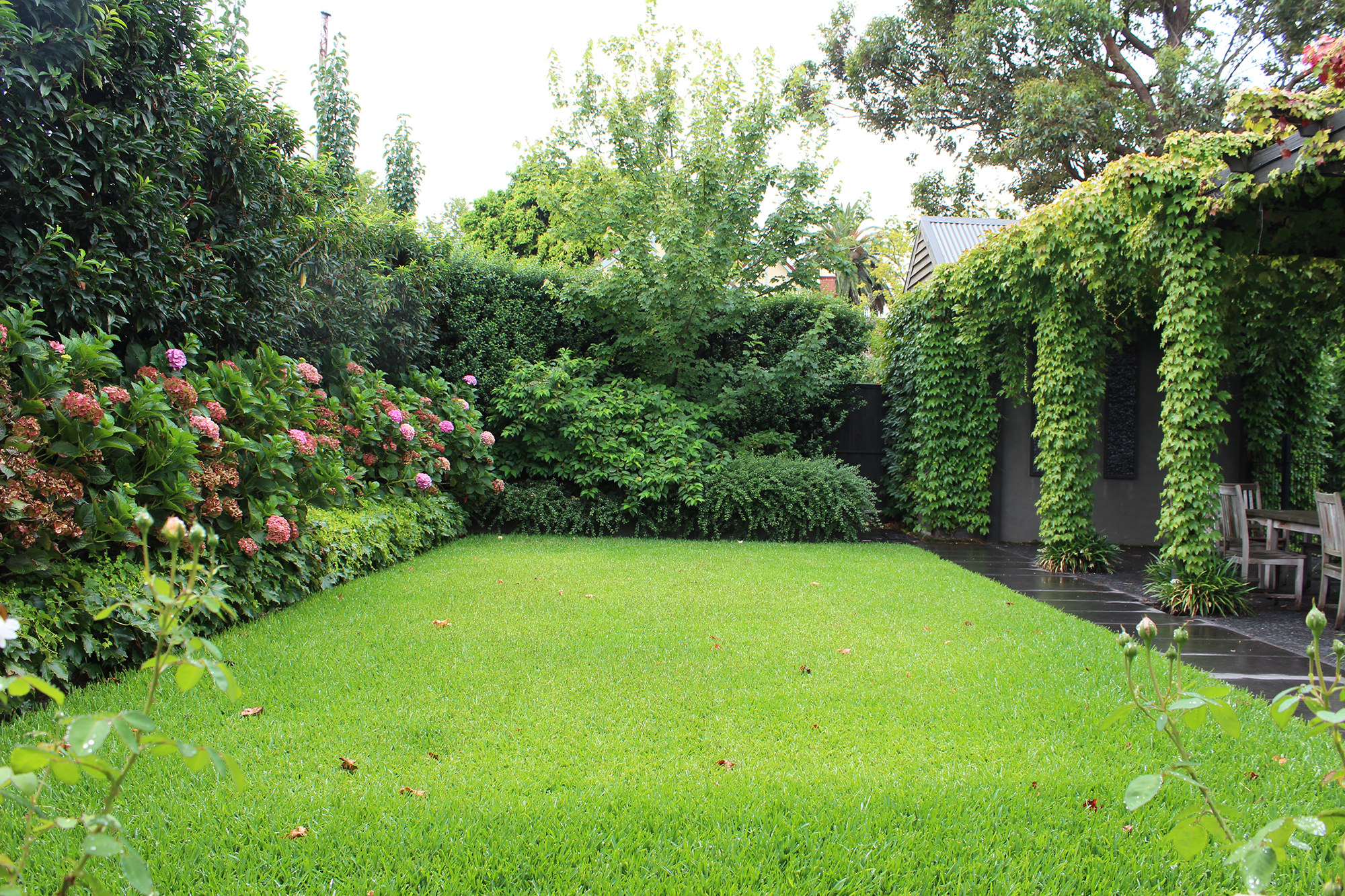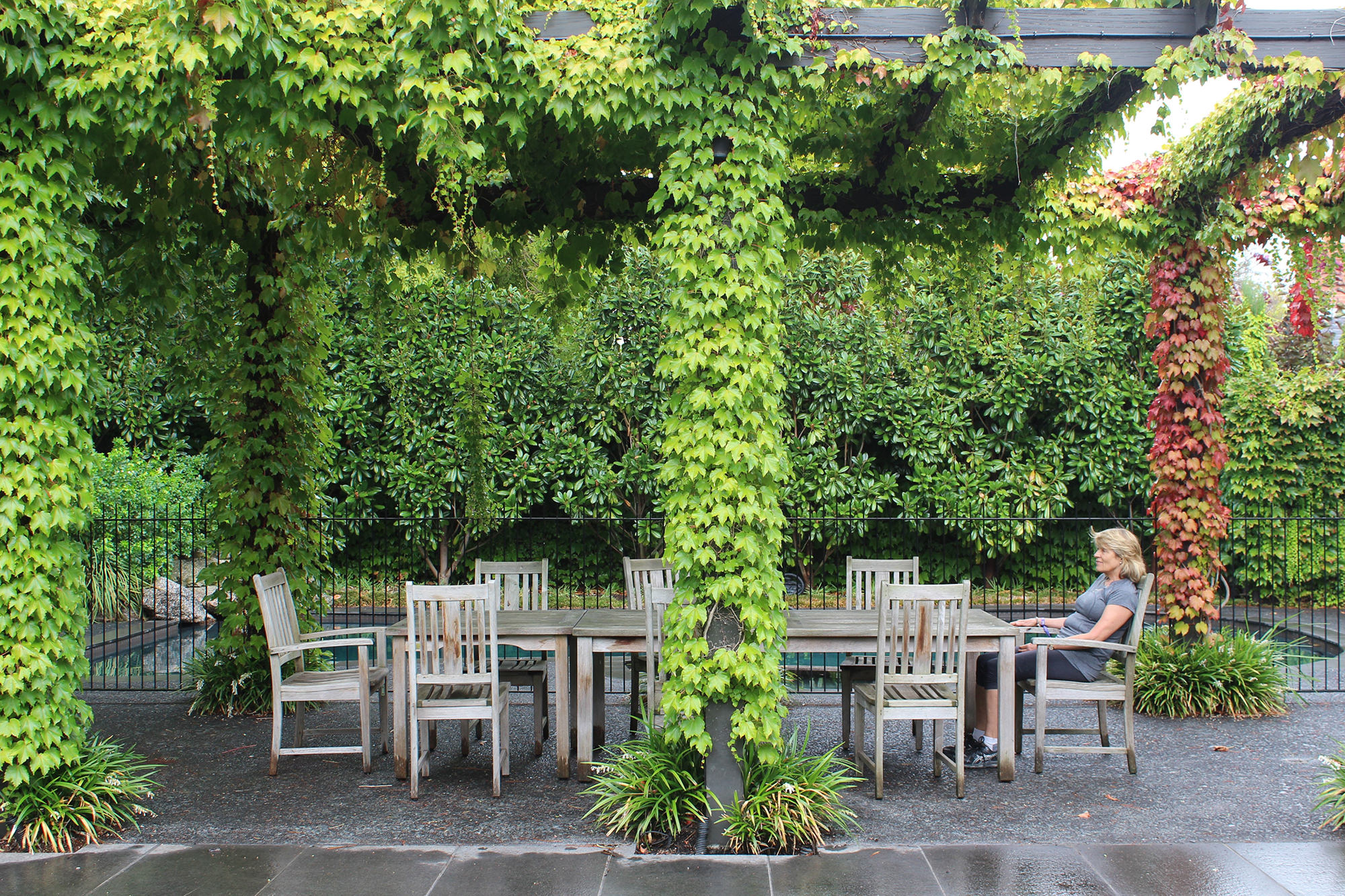 In a leafy Melbourne street, this family home has provided a haven within a garden for its owners. A full design has adopted the strong points of the site, including mature trees and shrubs, with an approach to make use of all the spaces on offer.
The original front garden comprised an elevated grassed area separated from the street by a low brick wall and reached solely from a path along the narrow side driveway. By creating a welcoming pedestrian entry point off the street with a new fence design, decorative gateway and steps, visitors now approach the front door directly while appreciating the elegance of the architectural facade.
Walking through the front garden, the pathway cuts through a swathe of deep plantings, widening at the mid-point to a cross axis of a seat one way and an urn, the other. A high point was ultimately finding a cute pair of old urns for the stair pillars.
The back garden was remodelled to replace a central established tree in a lawn with a strong central axis off a new home extension. This now paved axis is framed by vine clad timber colonnade and finishes at the wall of a workshop positioned at the far end of the garden. The colonnade aligns with the original swimming pool at its east length allowing for its posts to support the slim line black pool fence. It is the venue for outdoor relaxation. Adjacent to the pergola, a lawn lining up with the bay window provides an extension of open space for recreation.
The last addition was a curved metal arbour designed to stretch across the north facing courtyard so that support could be provided for wisteria to shade internal rooms and the paving beneath. Heavy long term predation of the vine by possums has been curtailed with installation of electric wires on the roof periphery.