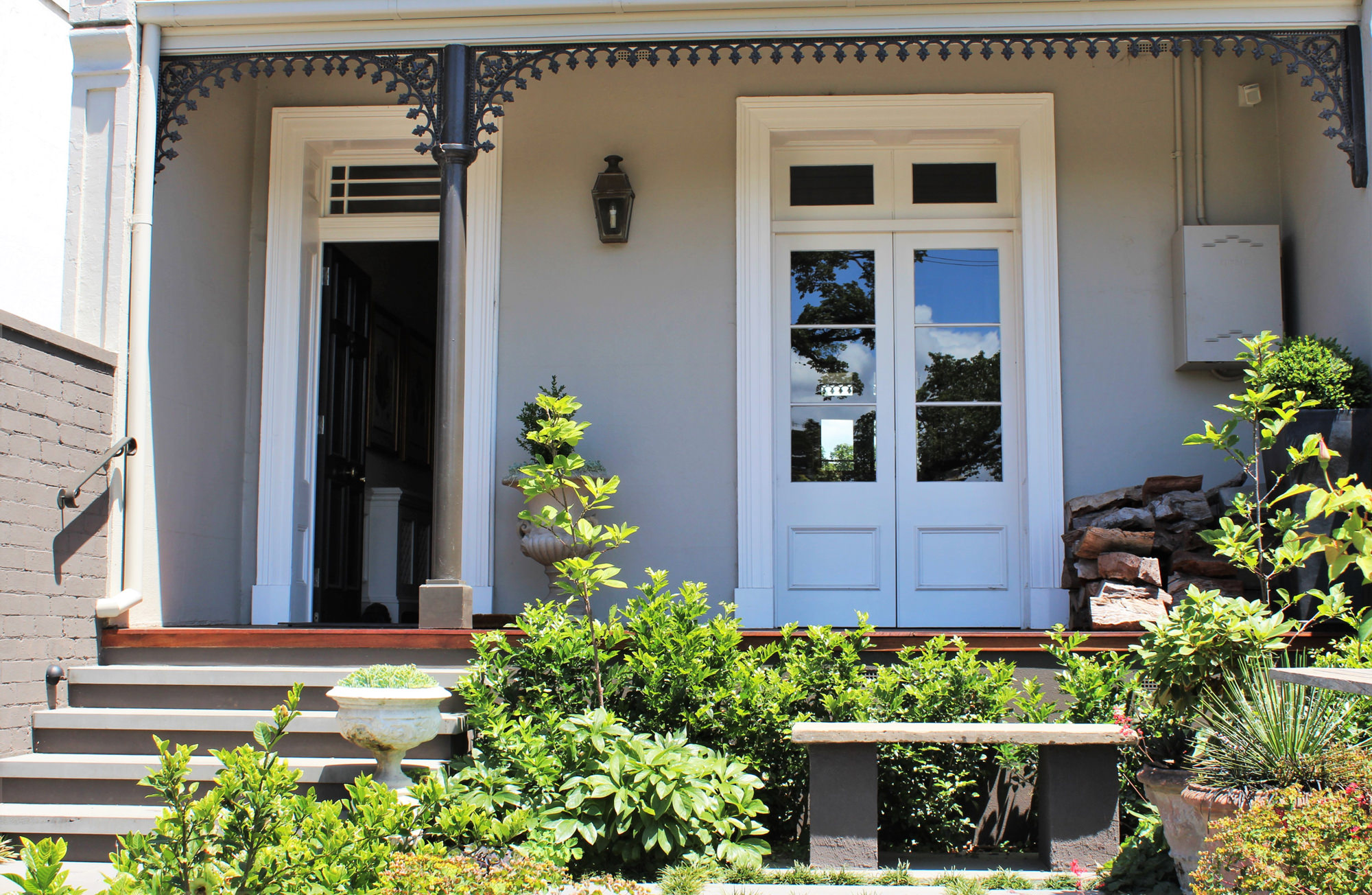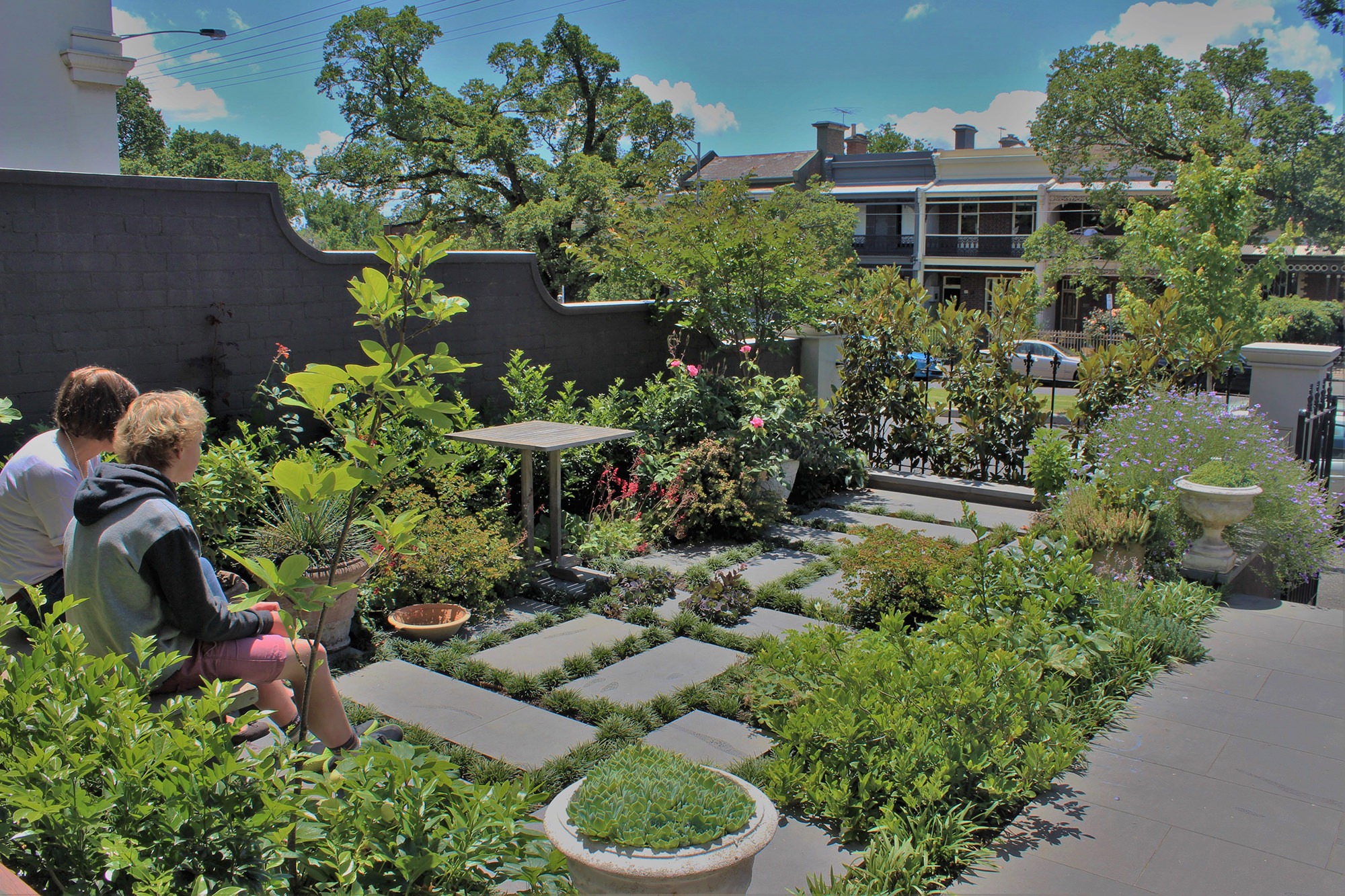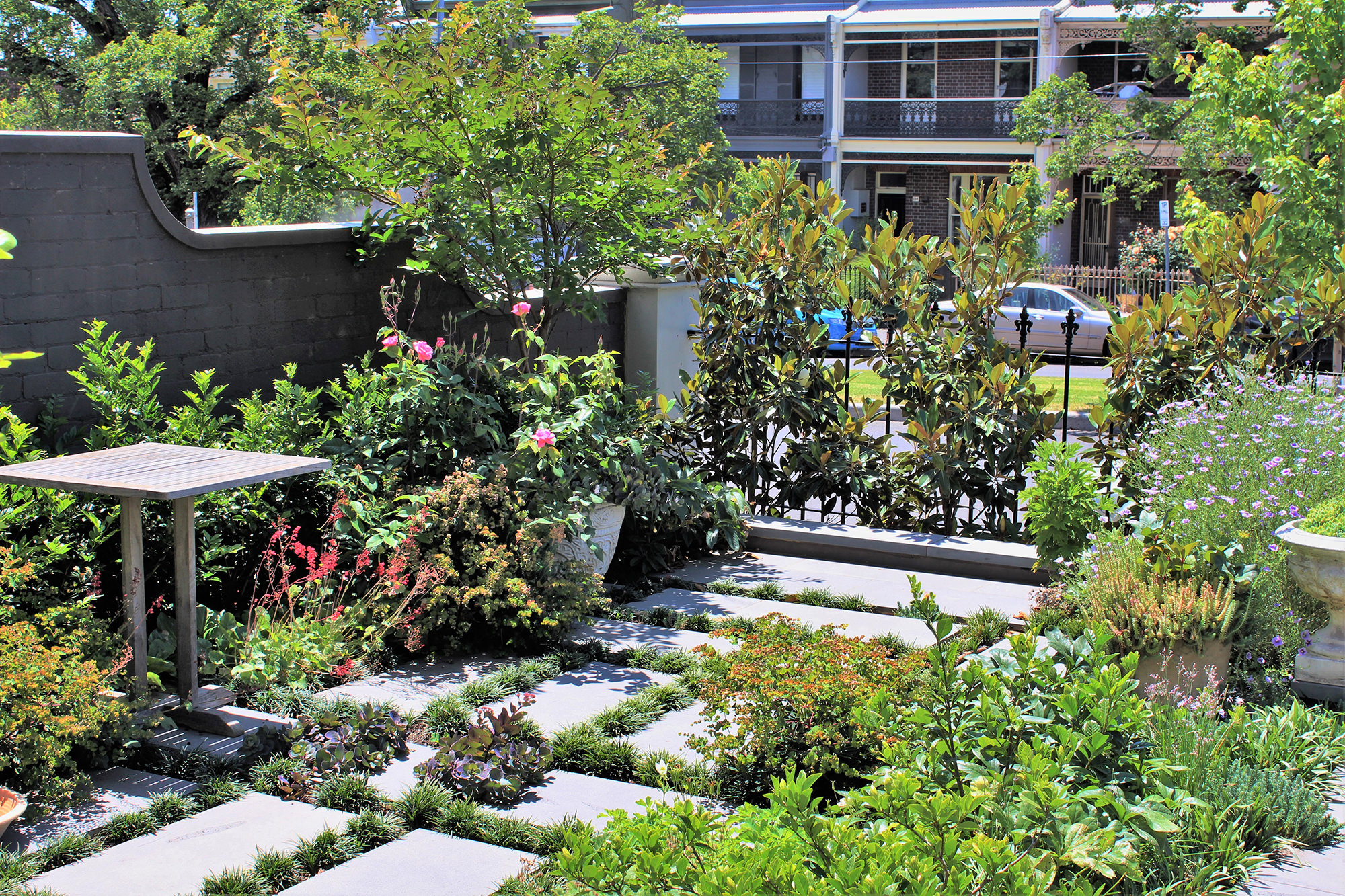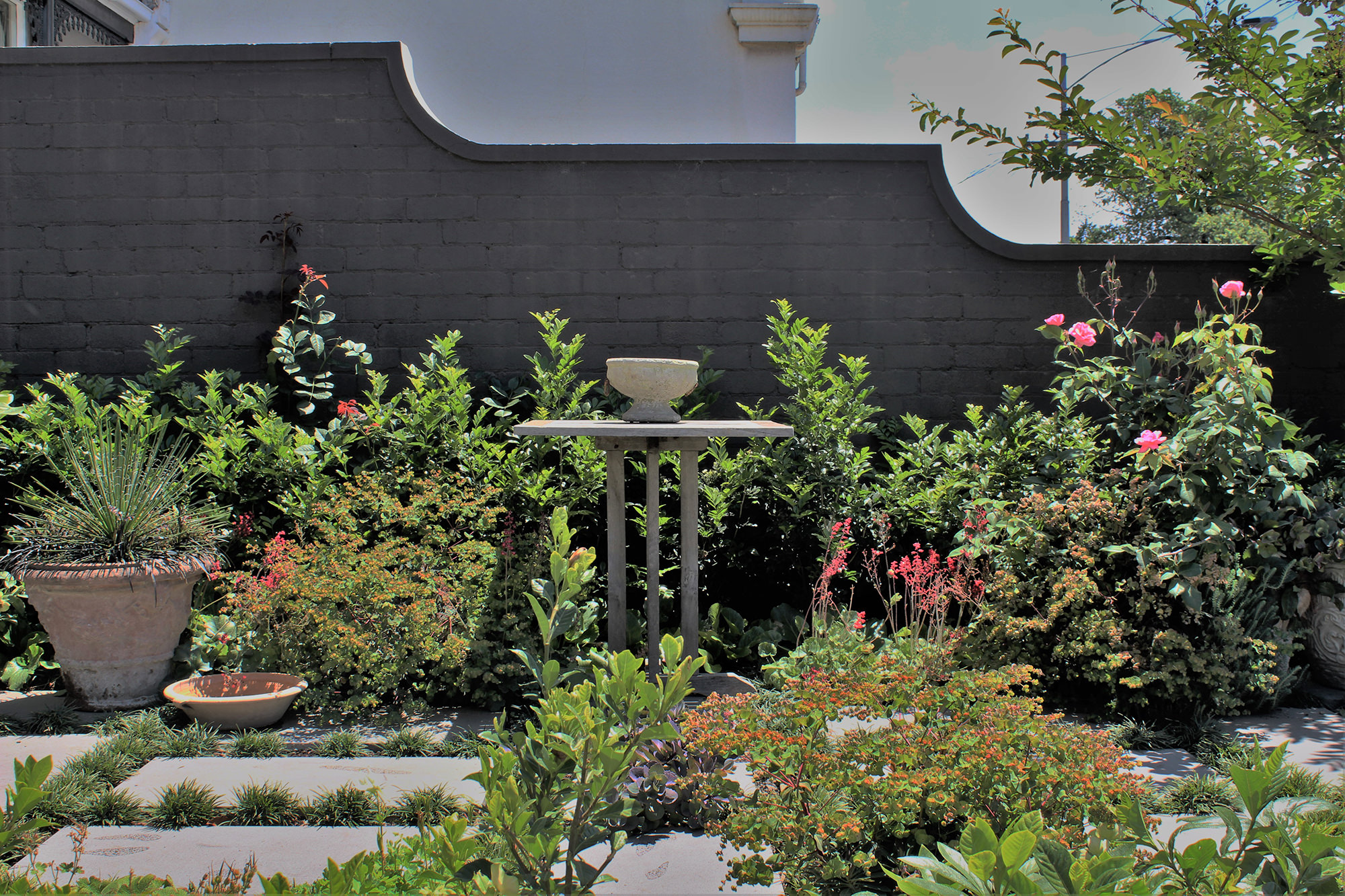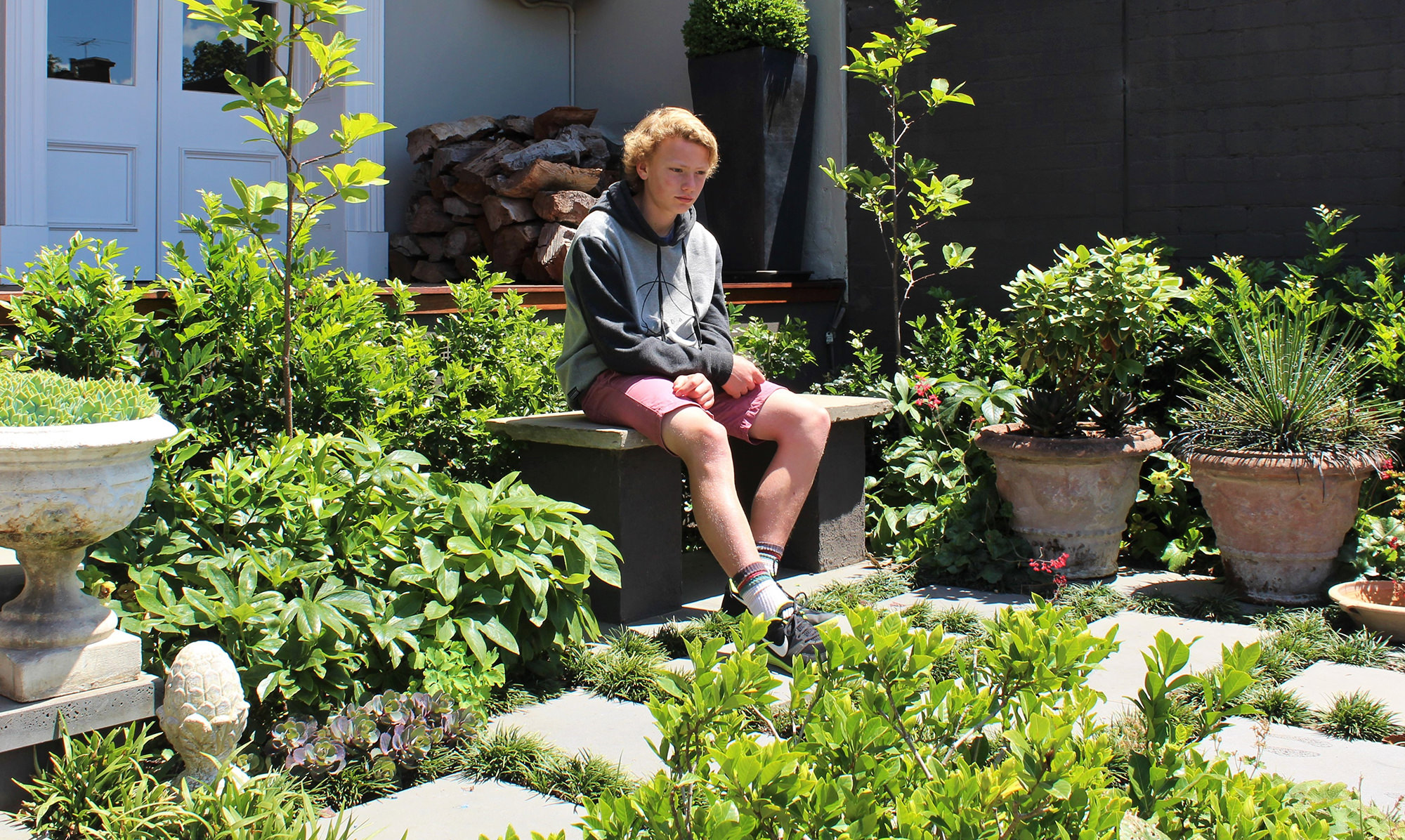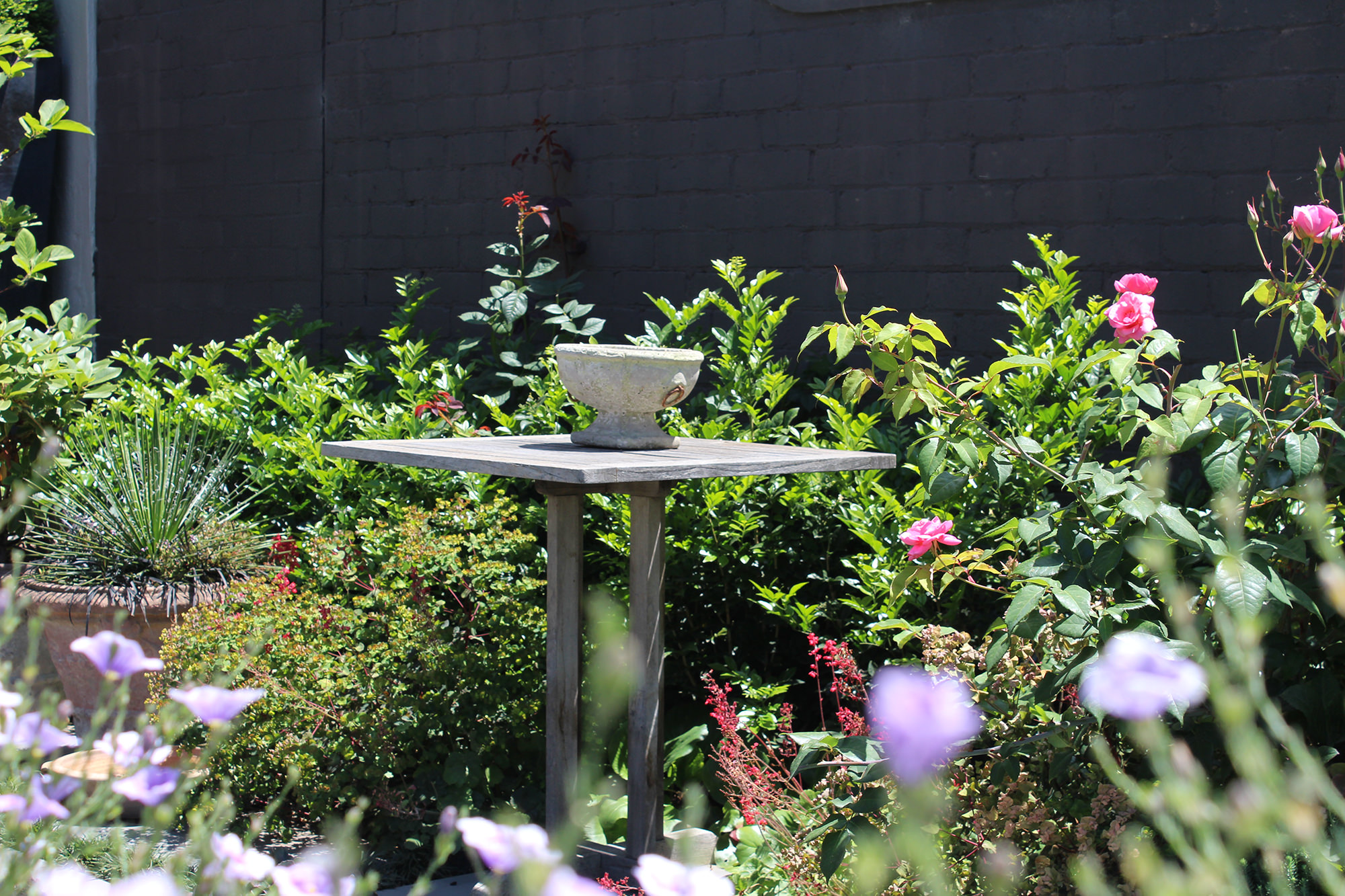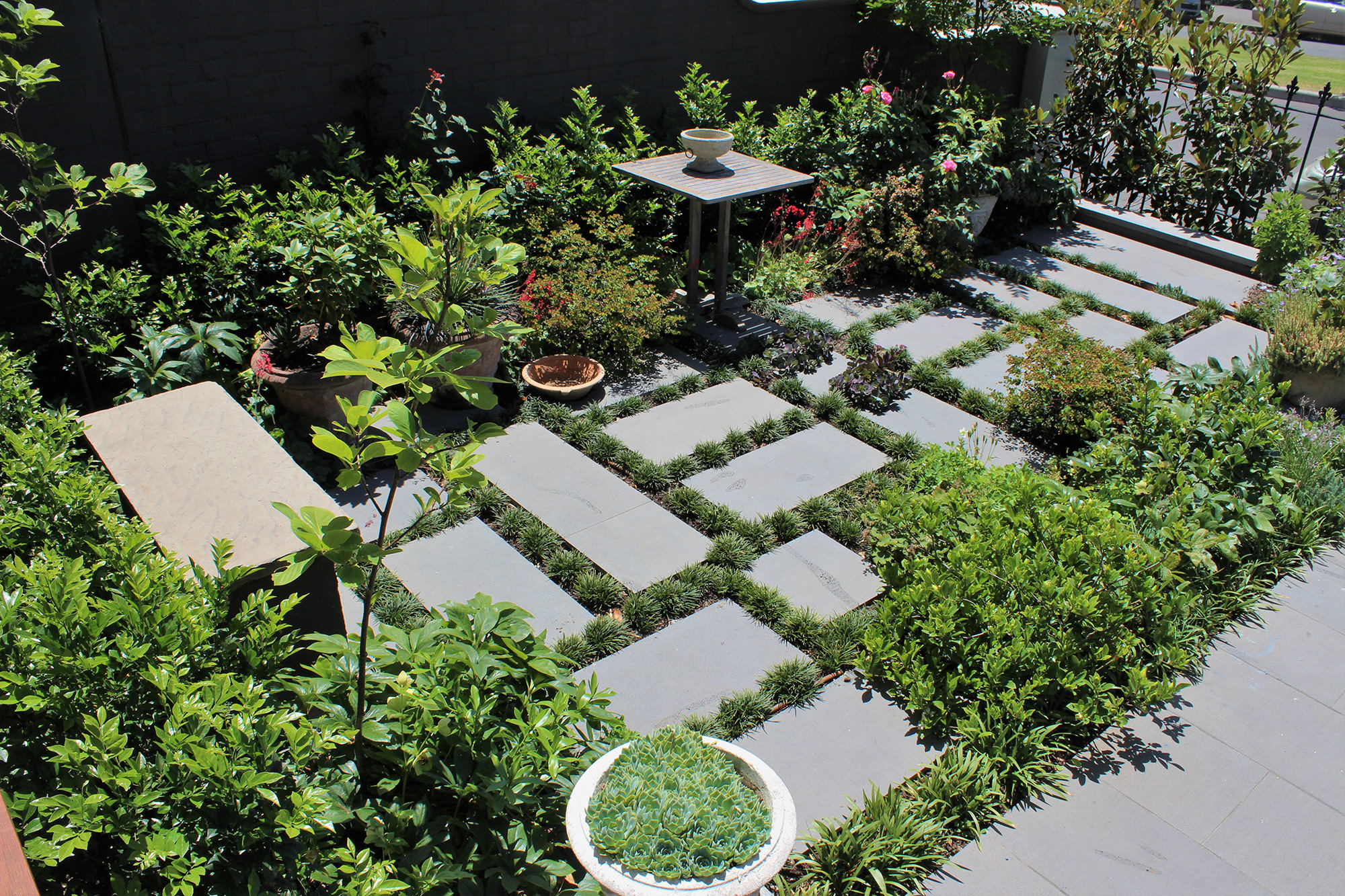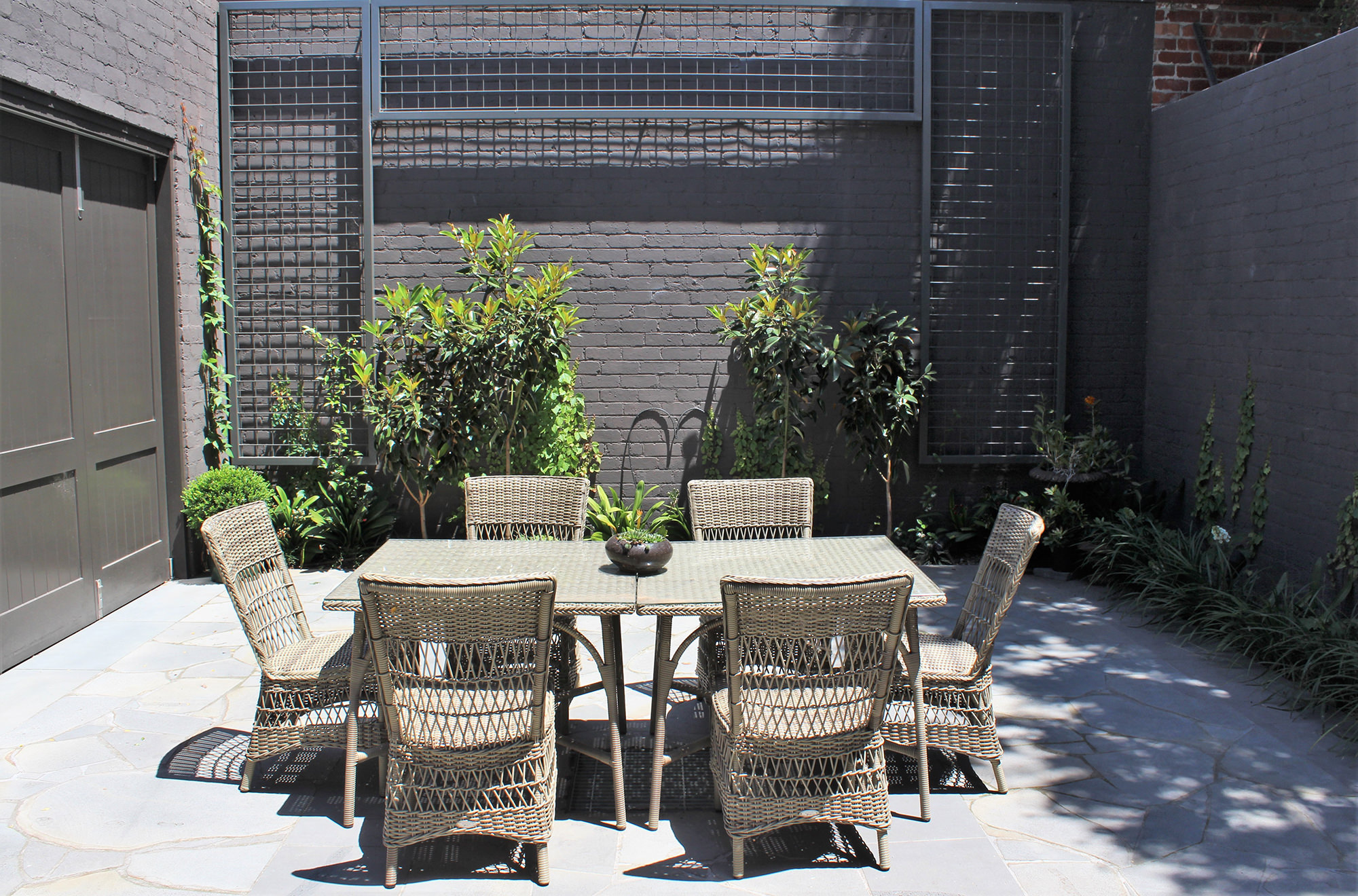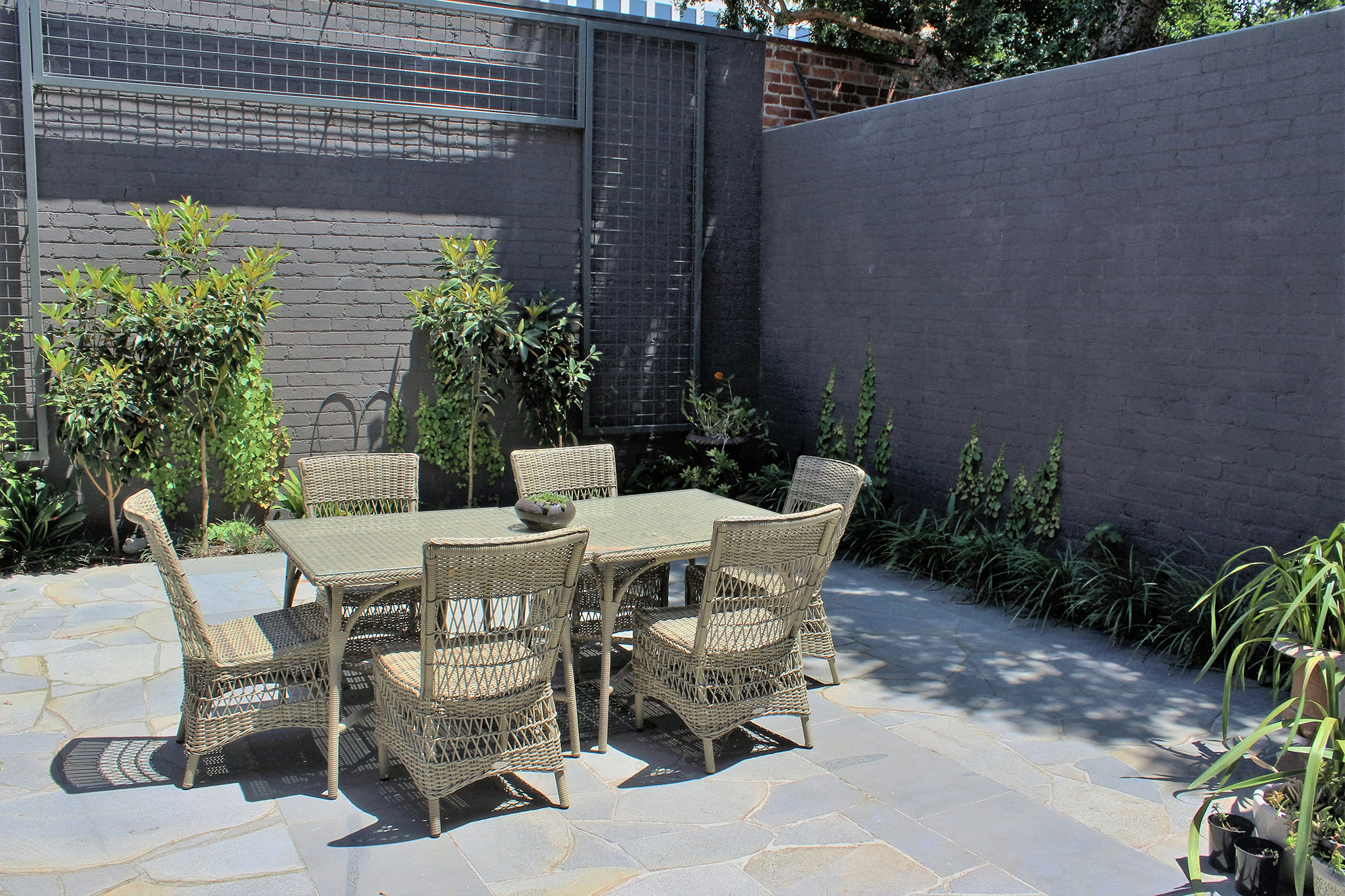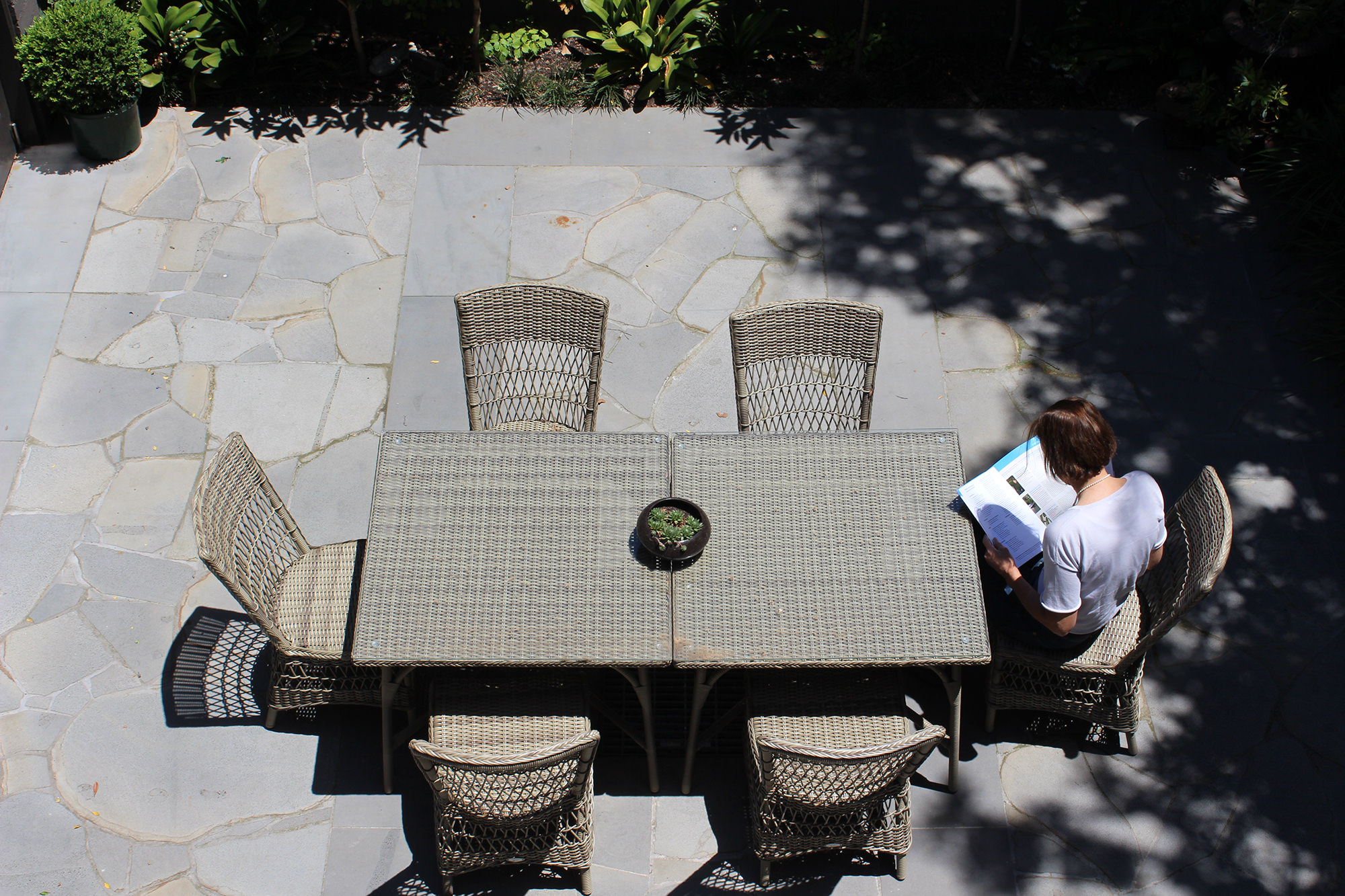 A classy and exacting renovation of an outdated terrace has lead to the creation of an extremely comfortable inner city dwelling for clients downsizing from a large leafy garden in the eastern suburbs. Surrounded by expansive public gardens, this property delights in the smallness of its private outdoor areas.
The front garden was originally higher in elevation by being artificially raised rather too high in the first place. It has been lowered to feel more anchored to the site, to split the steps comfortably between levels and to feel better to be in. The front boundary brick wall has been replaced by a wrought iron fence to allow the margin of the garden to 'breathe' and interact with the street. Evergreen magnolias will provide enough screening over time. Plantings reflect the owners' desire for variety and romanticism and it has been broken up into as many layers as possible within this intimate space.
The rear was required to allow car access from a side laneway so planting was confined to the margins of the space. To compensate, thought went into paving patterns so they could be appreciated from the second floor level and brick walls were painted and treated to ultimately become a canvas for art work. Moveable furniture contributes a continuation of theme in classic textures and shapes and weathered grey tones.