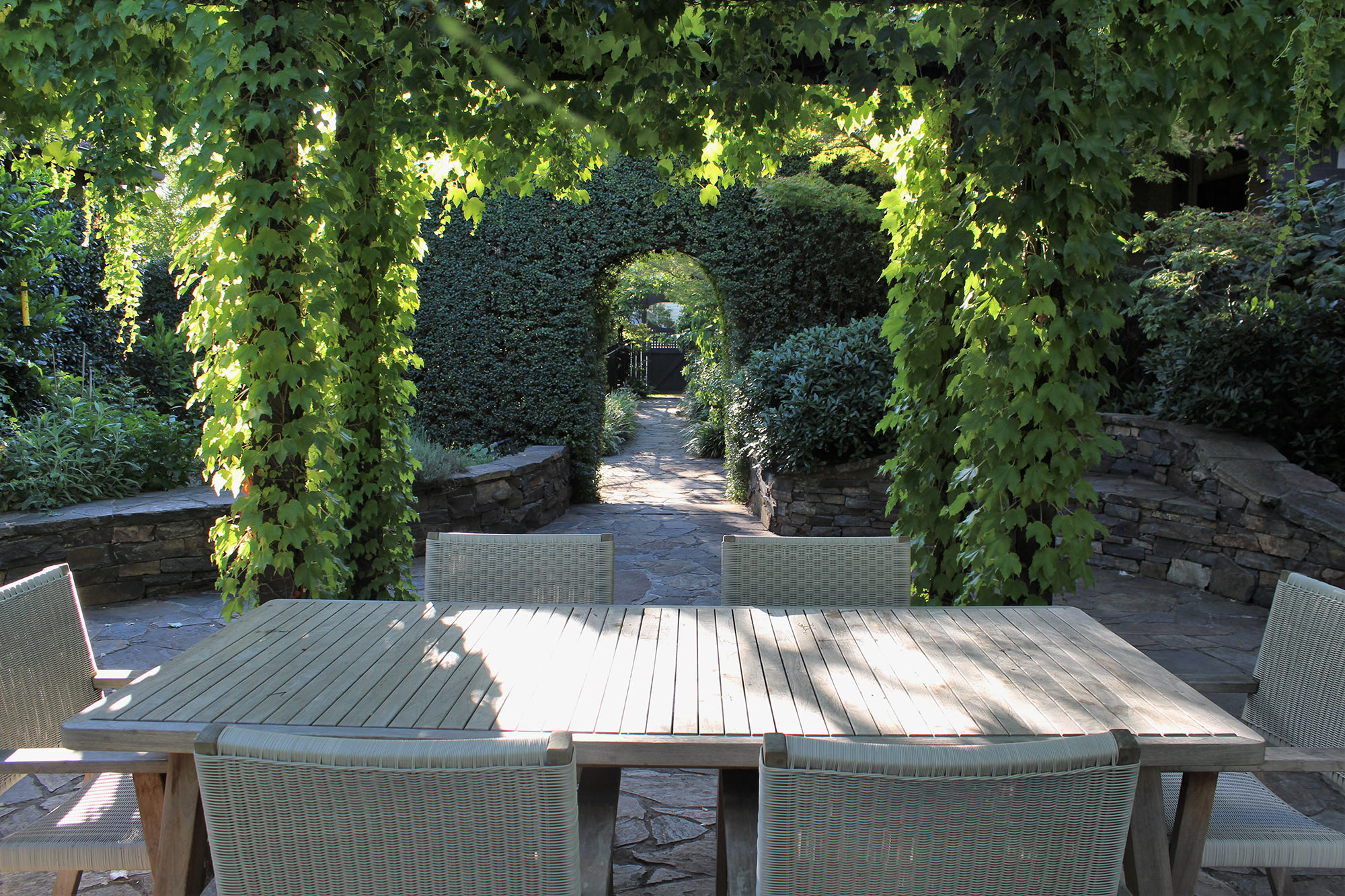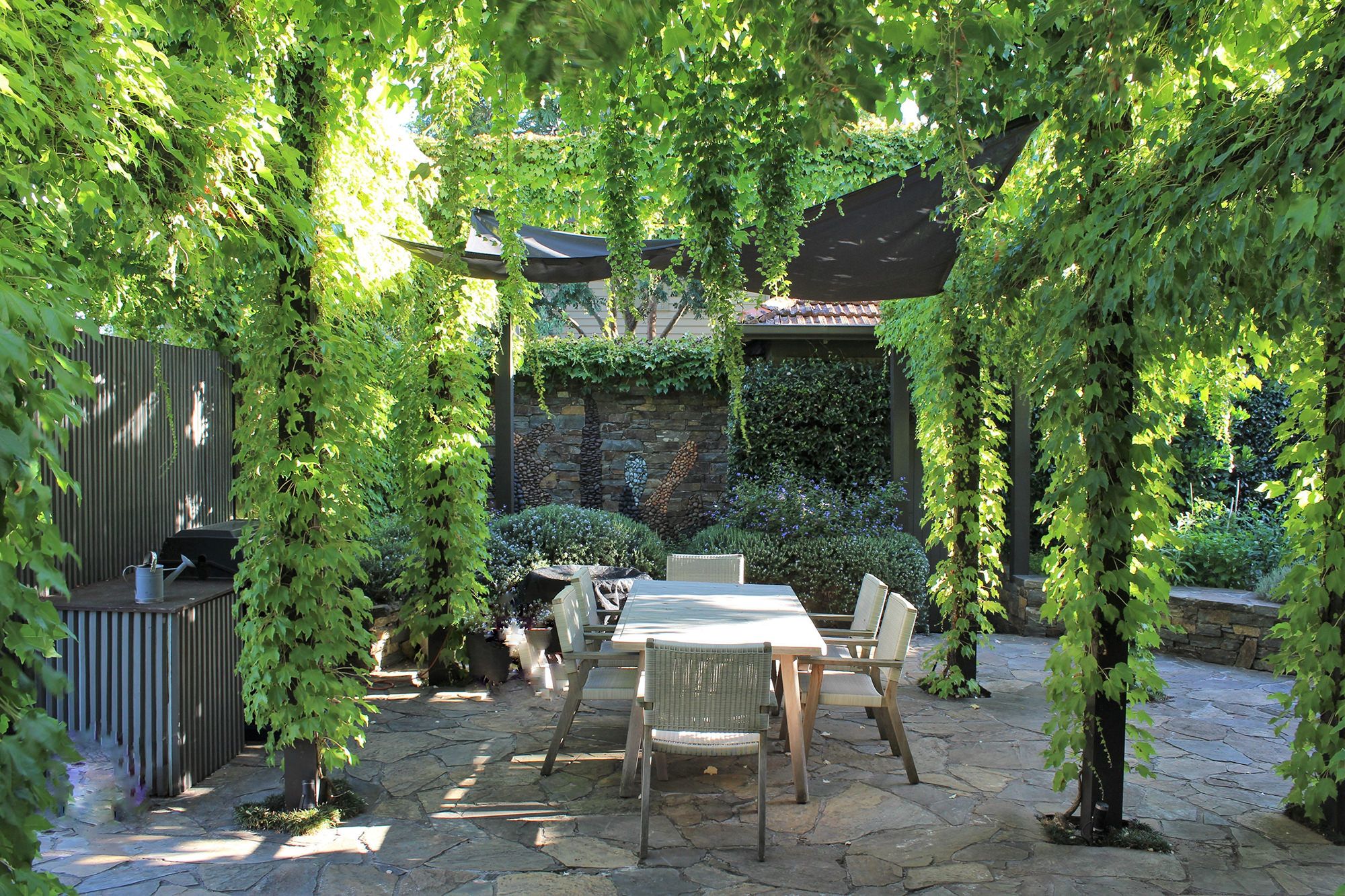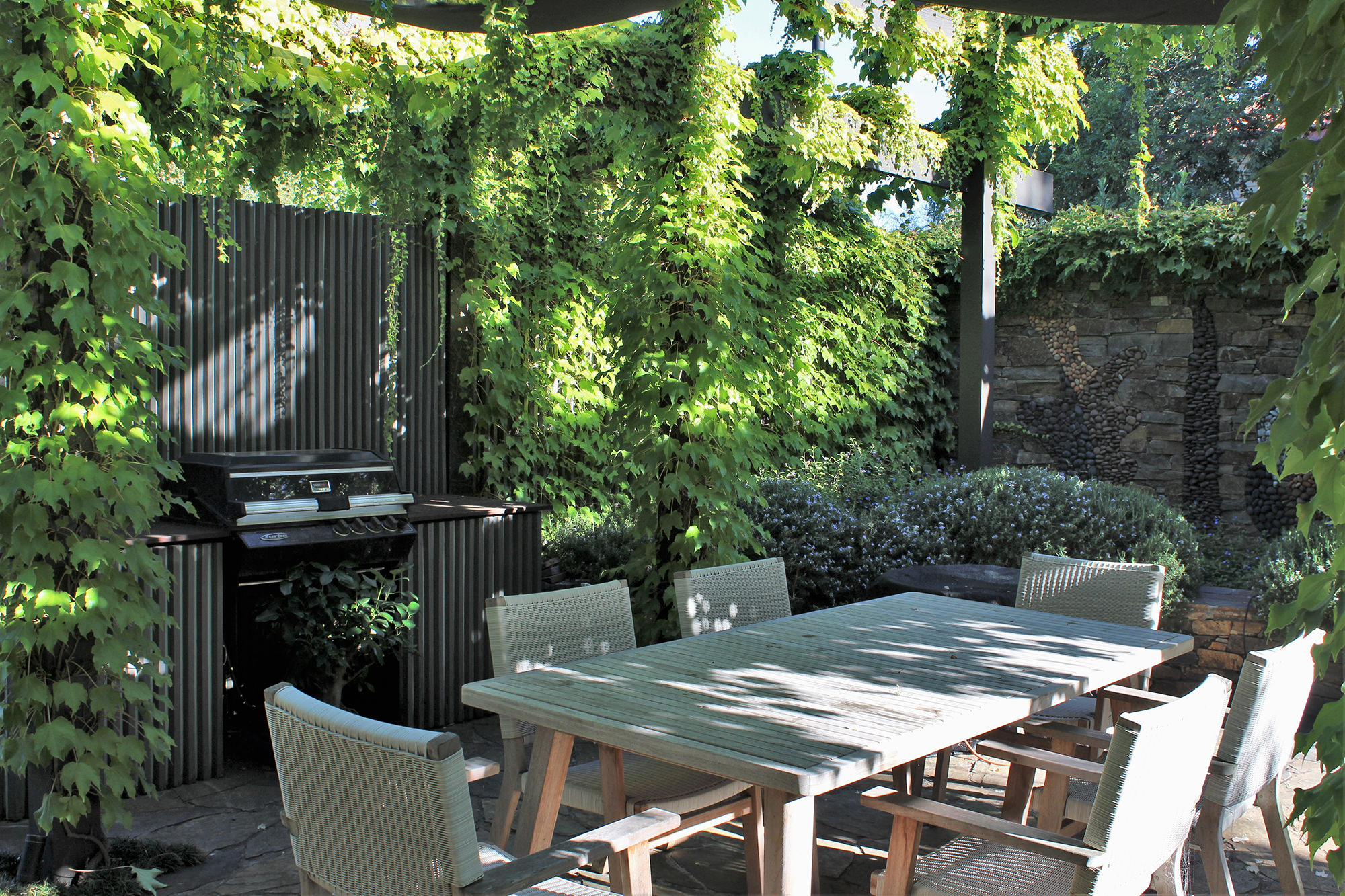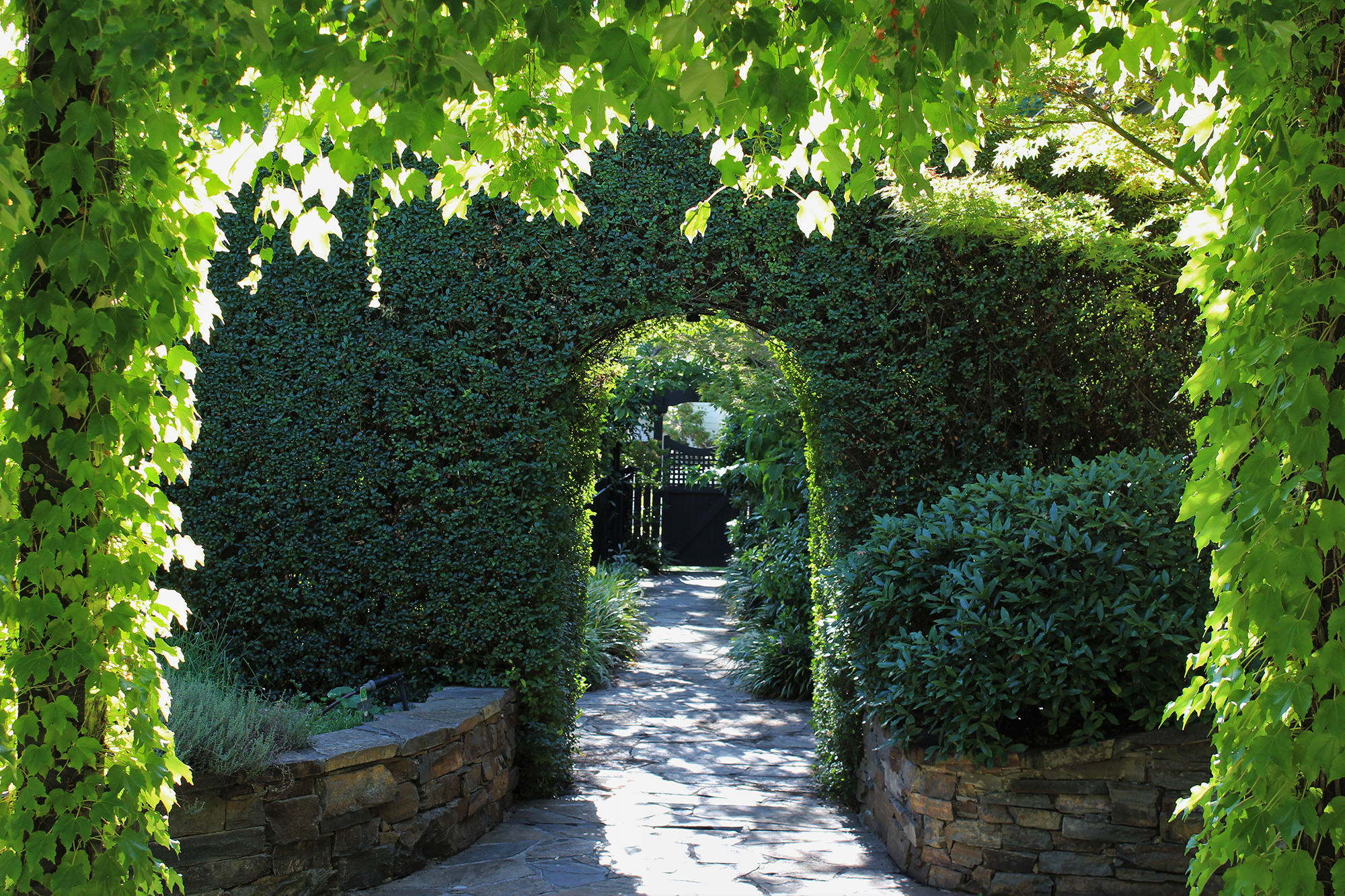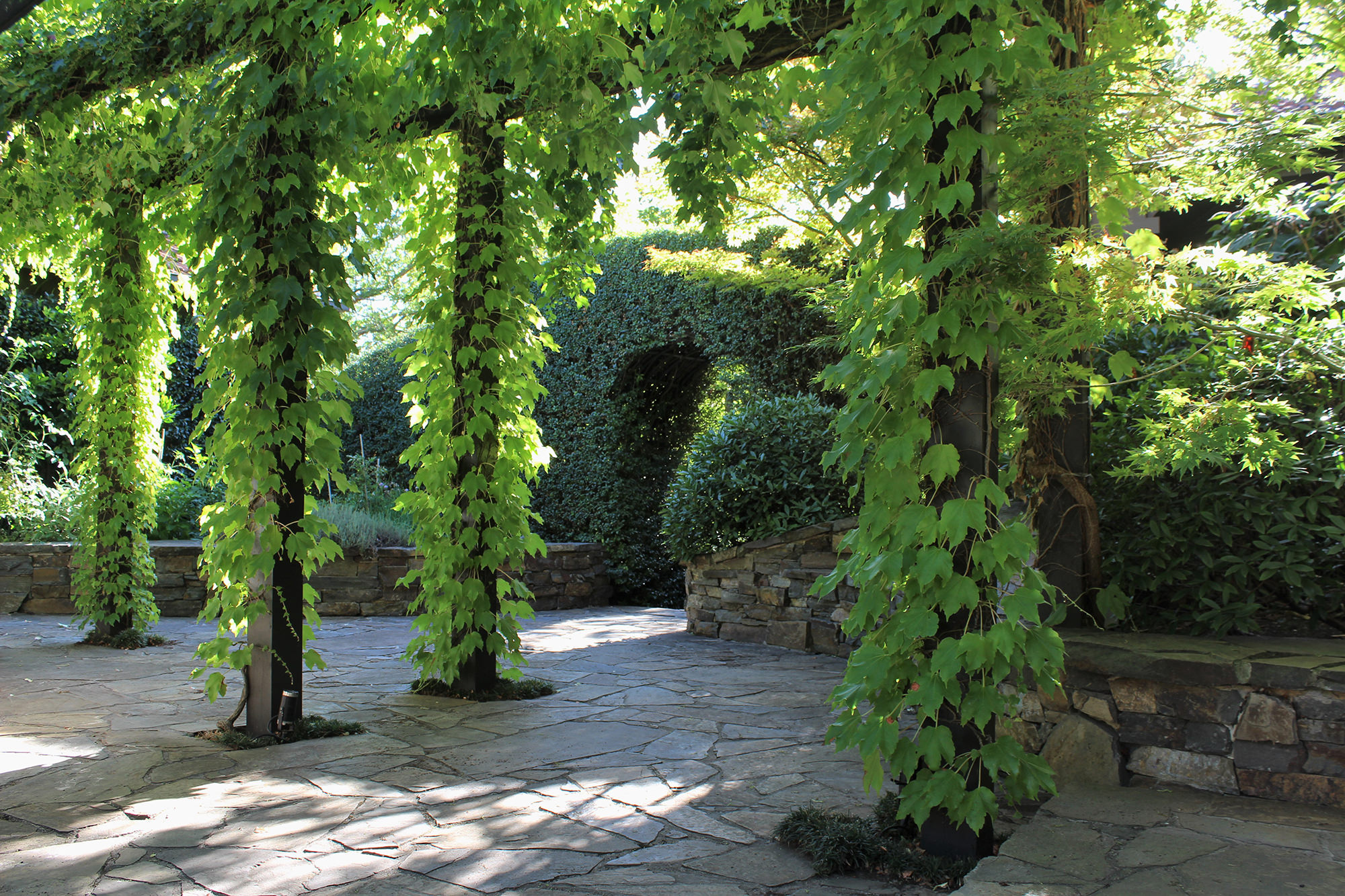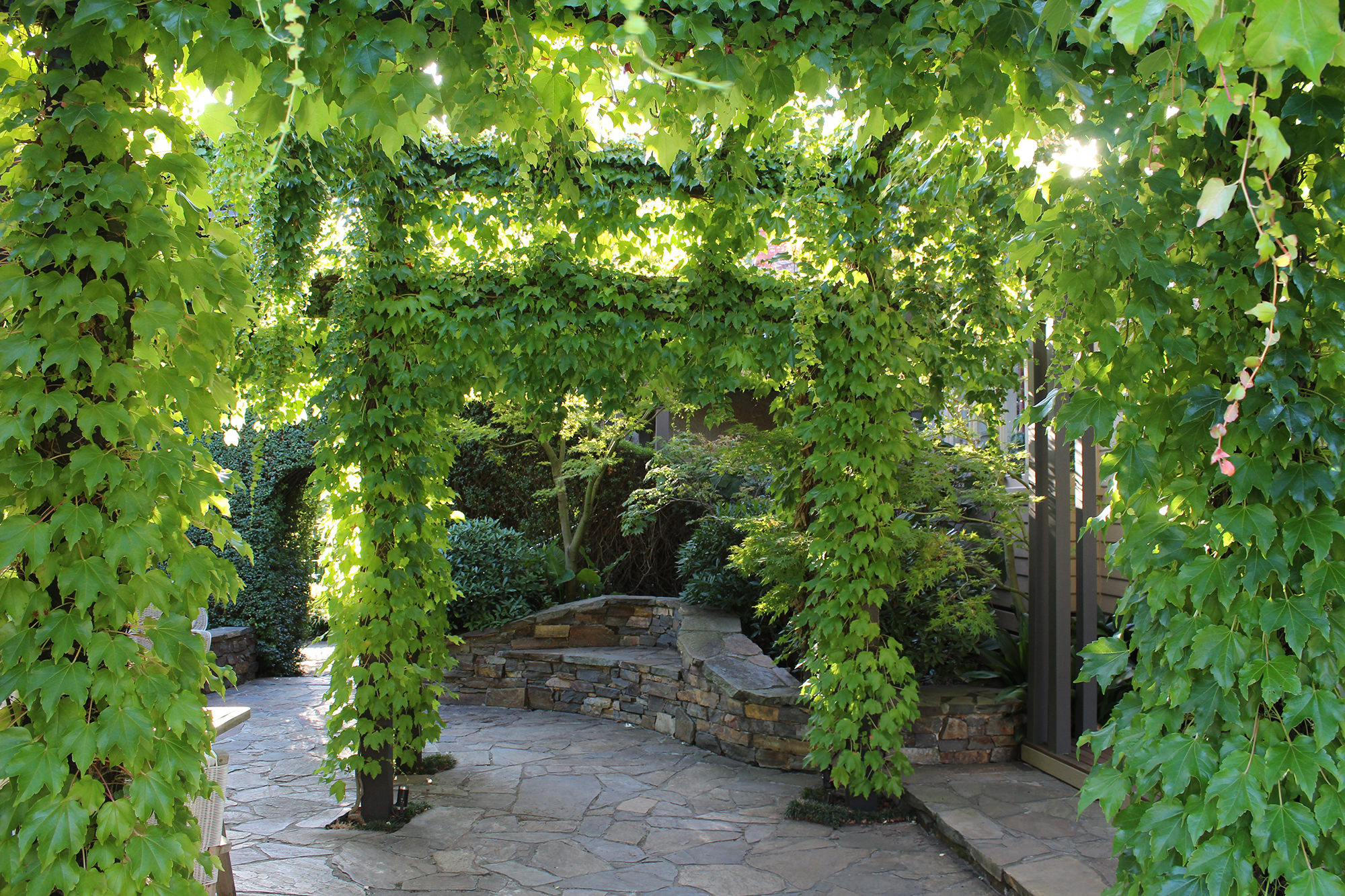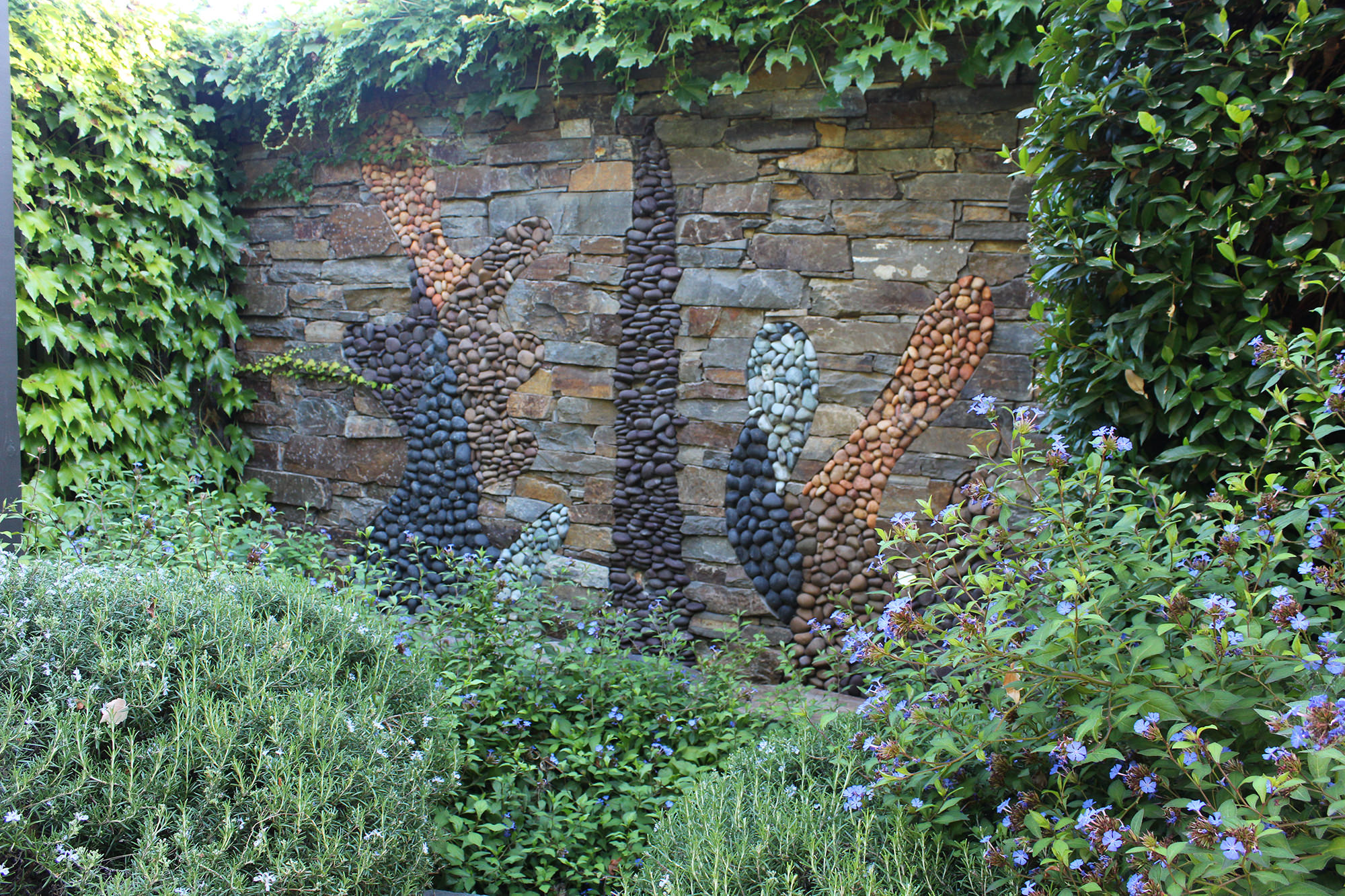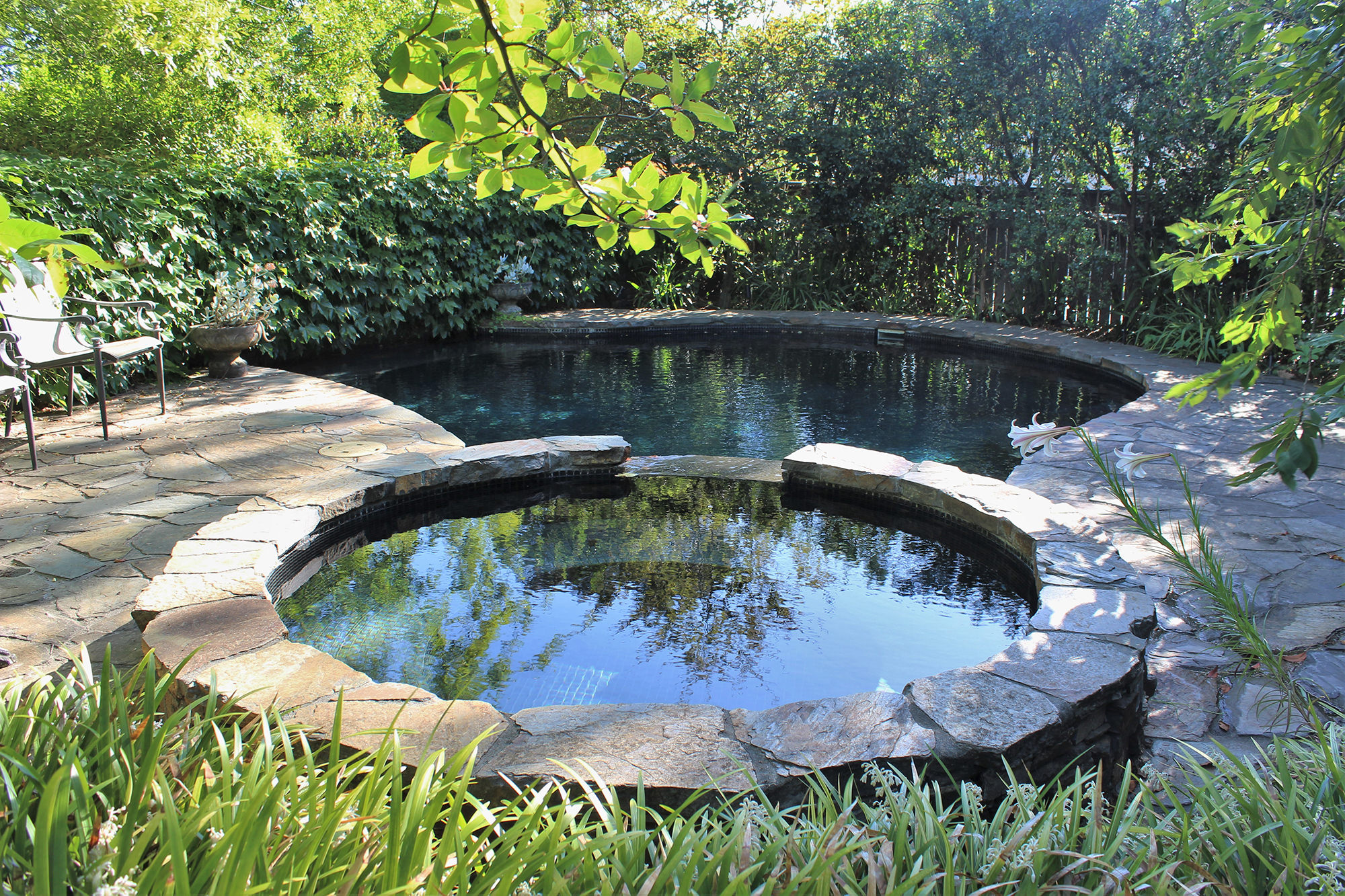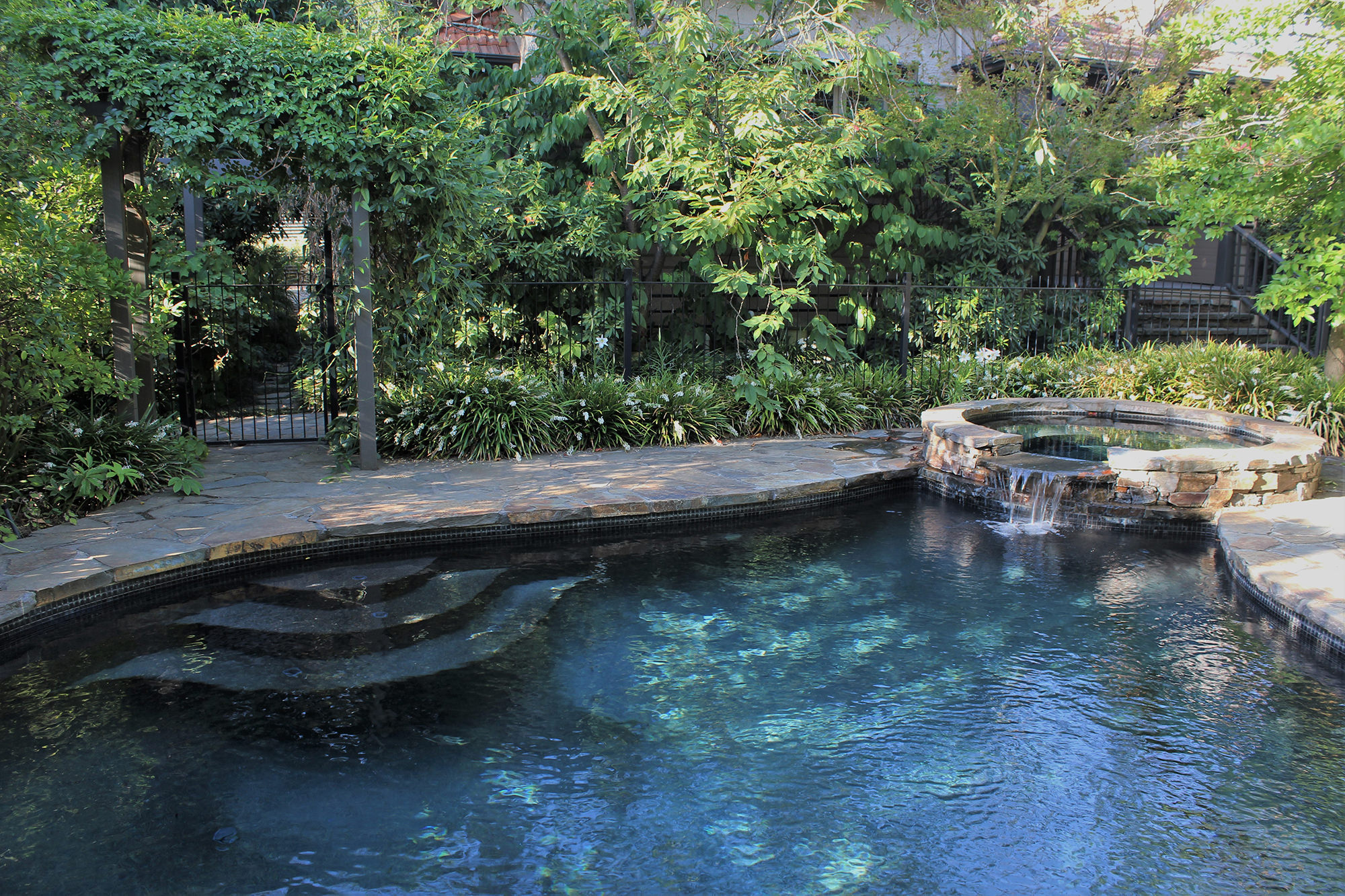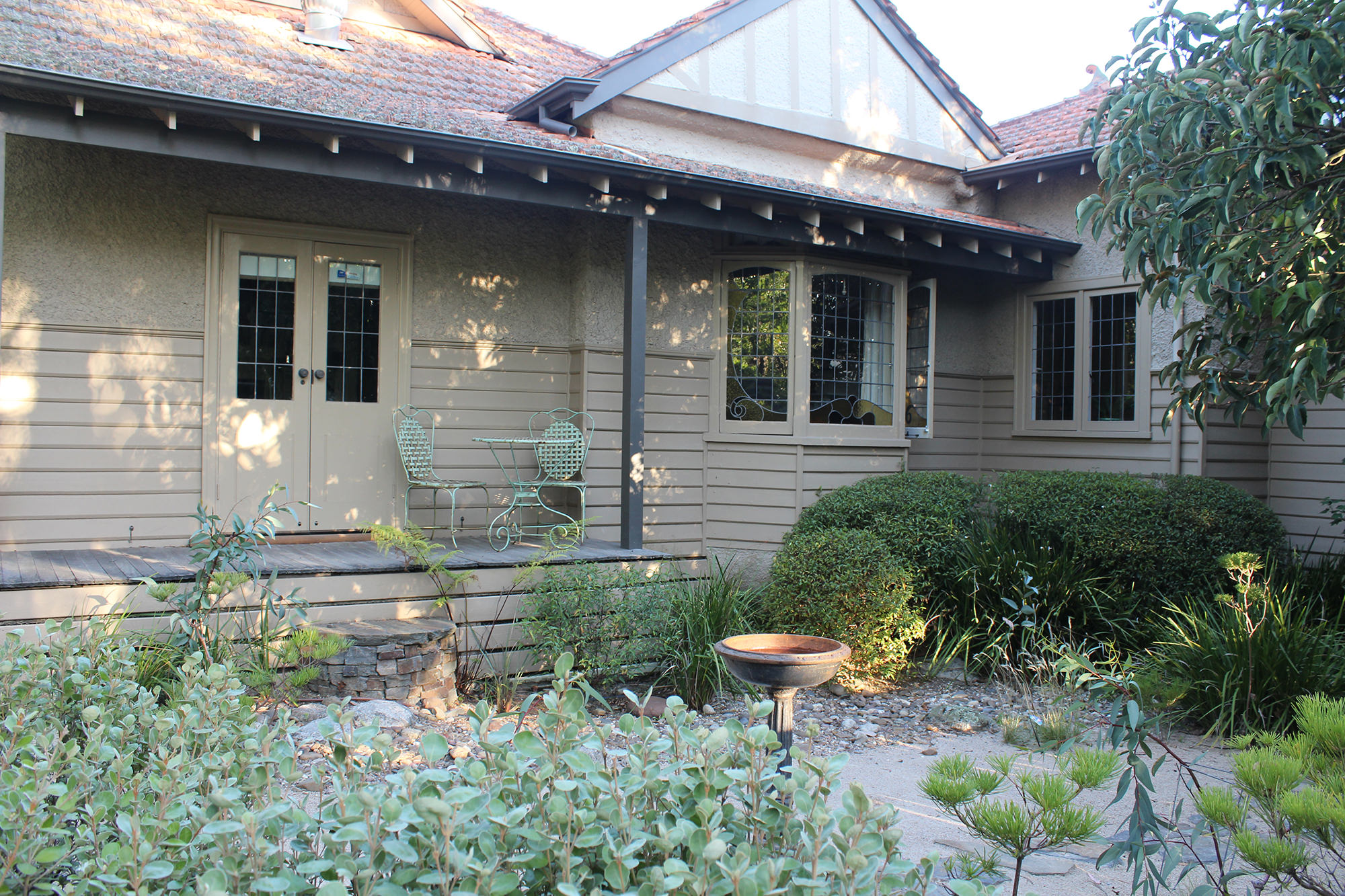 Extensive use of stone is a feature of this garden, loosely designed to reflect the arts & craft movement linked with the period interiors of this home. Apart from the squared timber pergolas & arbours echoing external house materials, lines are sinuous. This is seen in the stone walls, seating, swimming pool & spa.
The timber pergola at an important intersecting terrace has undergone two incarnations for the house as it was and as it became after renovation. Its second form saw two runs of outer posts added to match the pergola with the width of the rear veranda and doors. Climbing deciduous plants clothing the multiple posts and beams produce a seductive glow of green over the outdoor eating area, locked between the walls of the house and garage, and the timber tennis court screen and hedge separating the terrace from the front door entry.
A feature patterned pebble motif inspired by artist Paul Klee has been created on a stone wall at the far end of the terrace. Its base is a full width water trough, home to fish.
Planting is a mix of cool woodland exotics, remnant & reminiscent of the old garden. Australian species, for which the owners have a fondness, are focused upon in a warm corner of the garden overlooked by the main bedroom. Herbs and fruits are established in raised beds close to the kitchen and BBQ terrace.