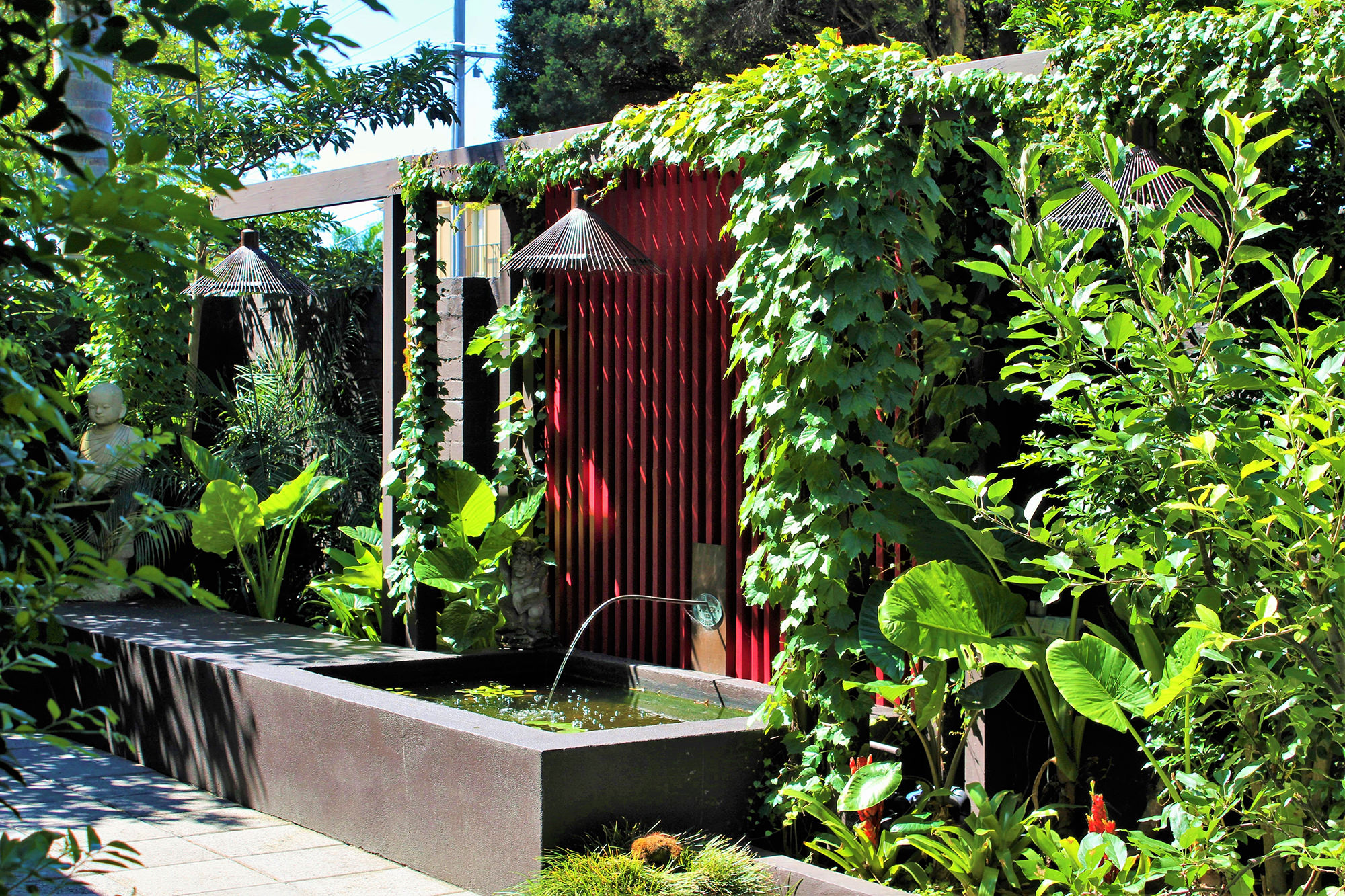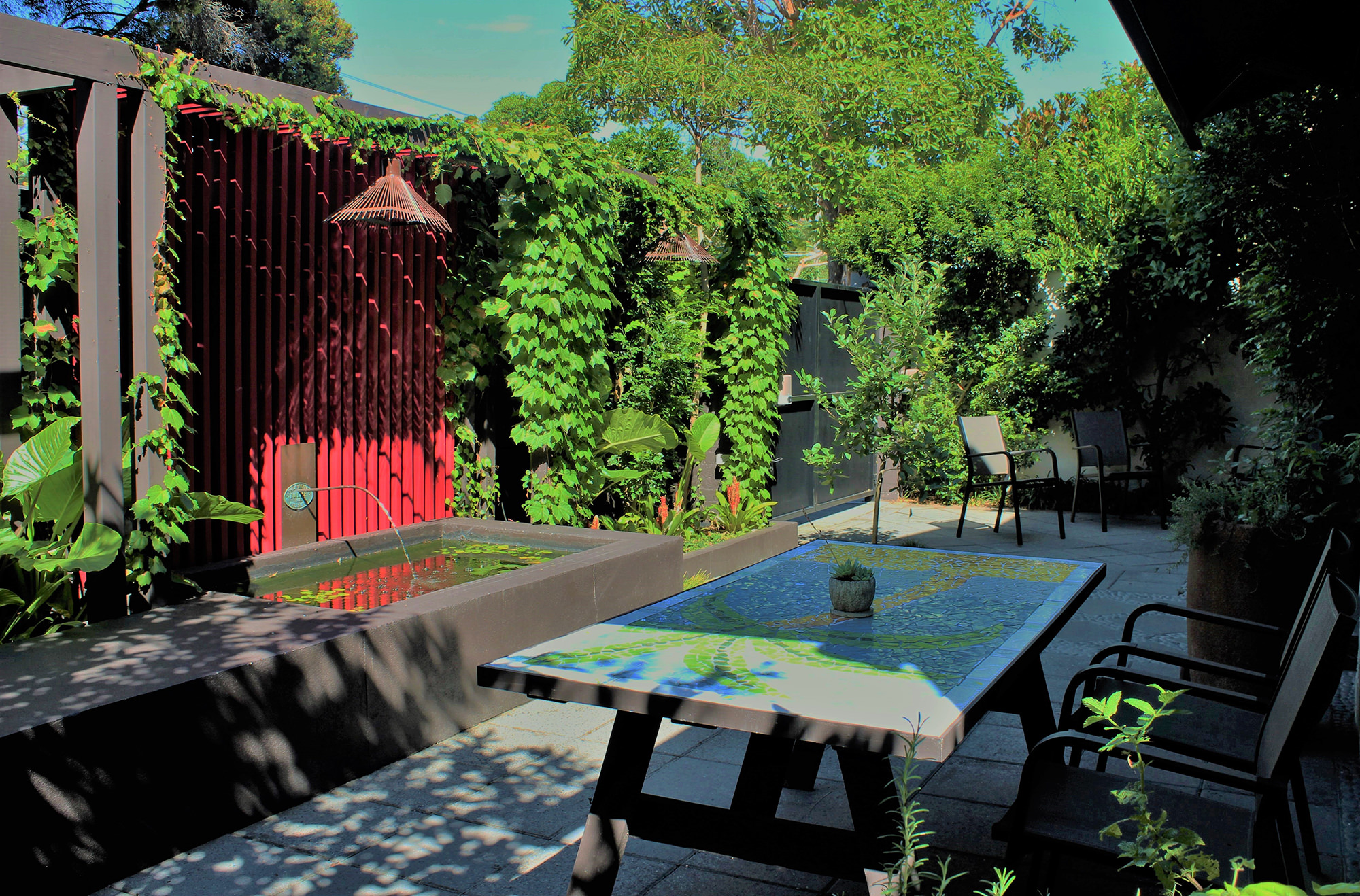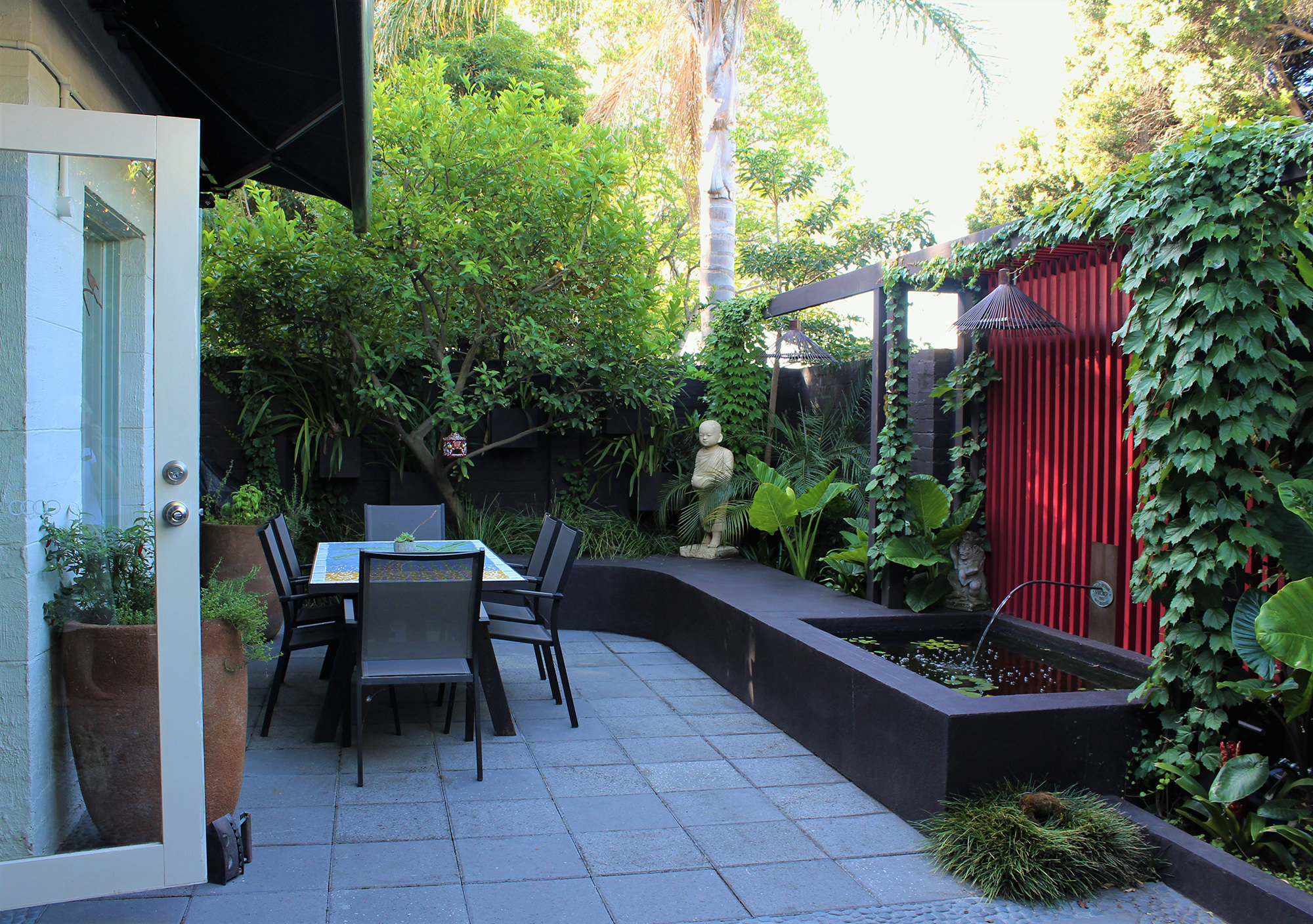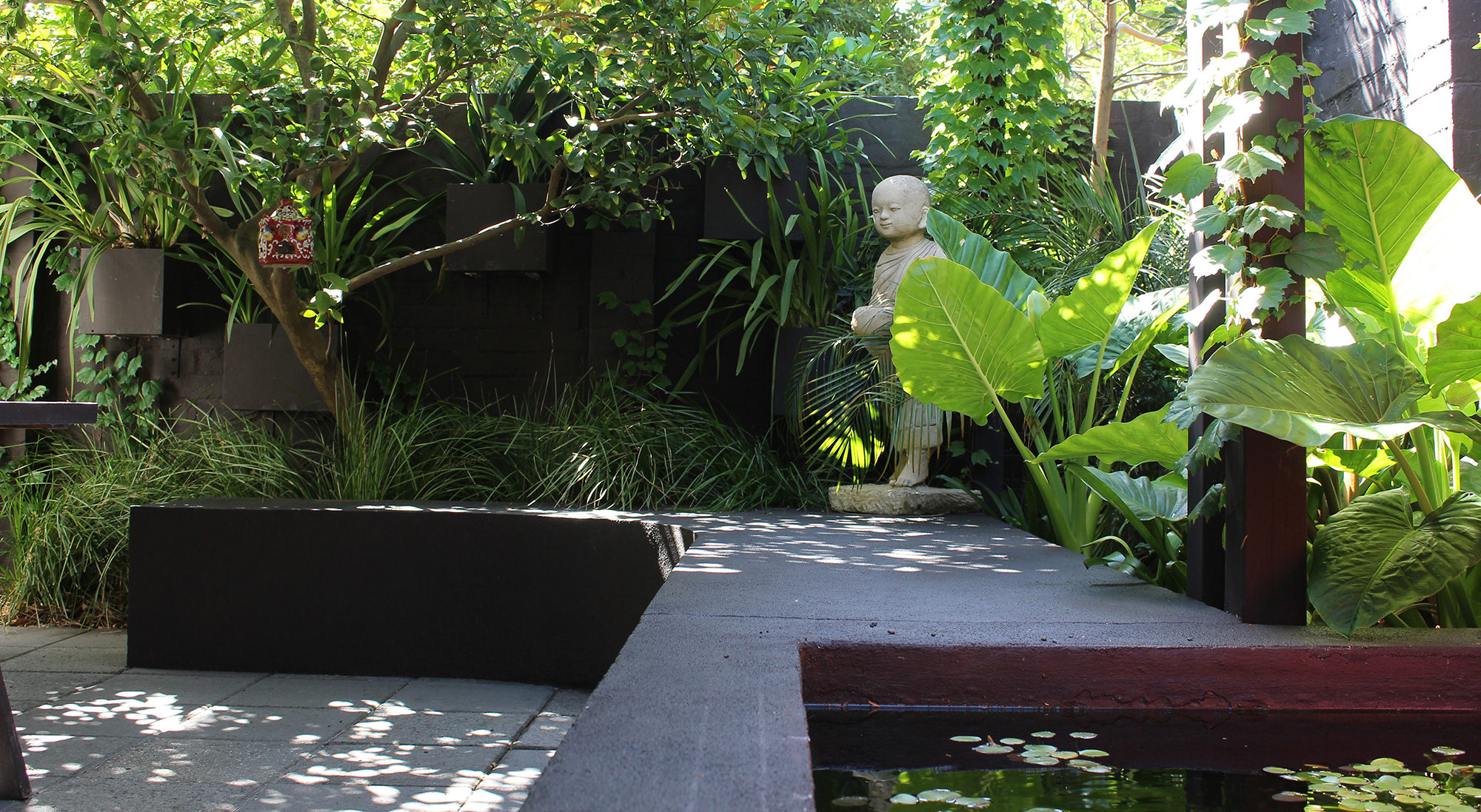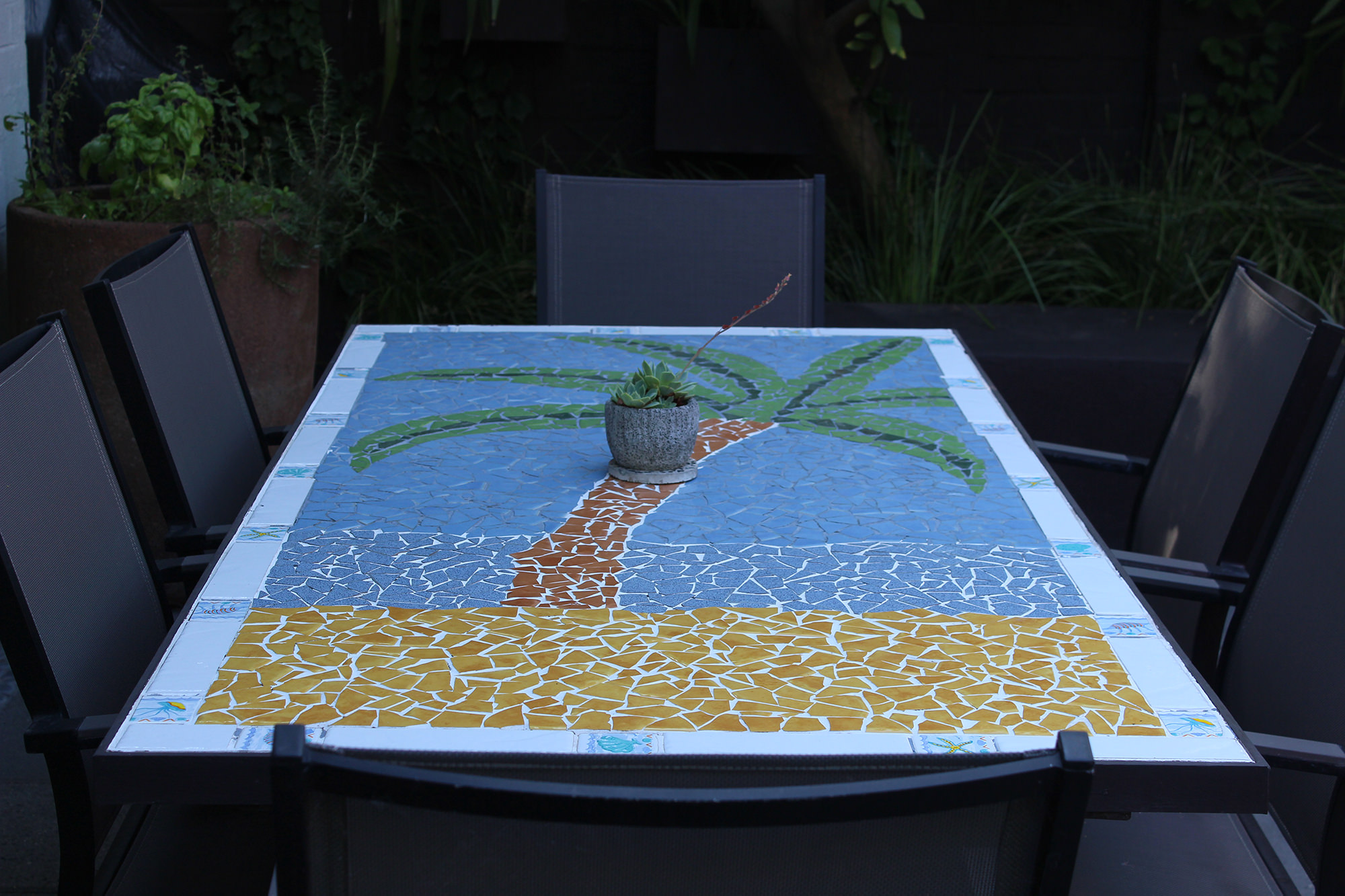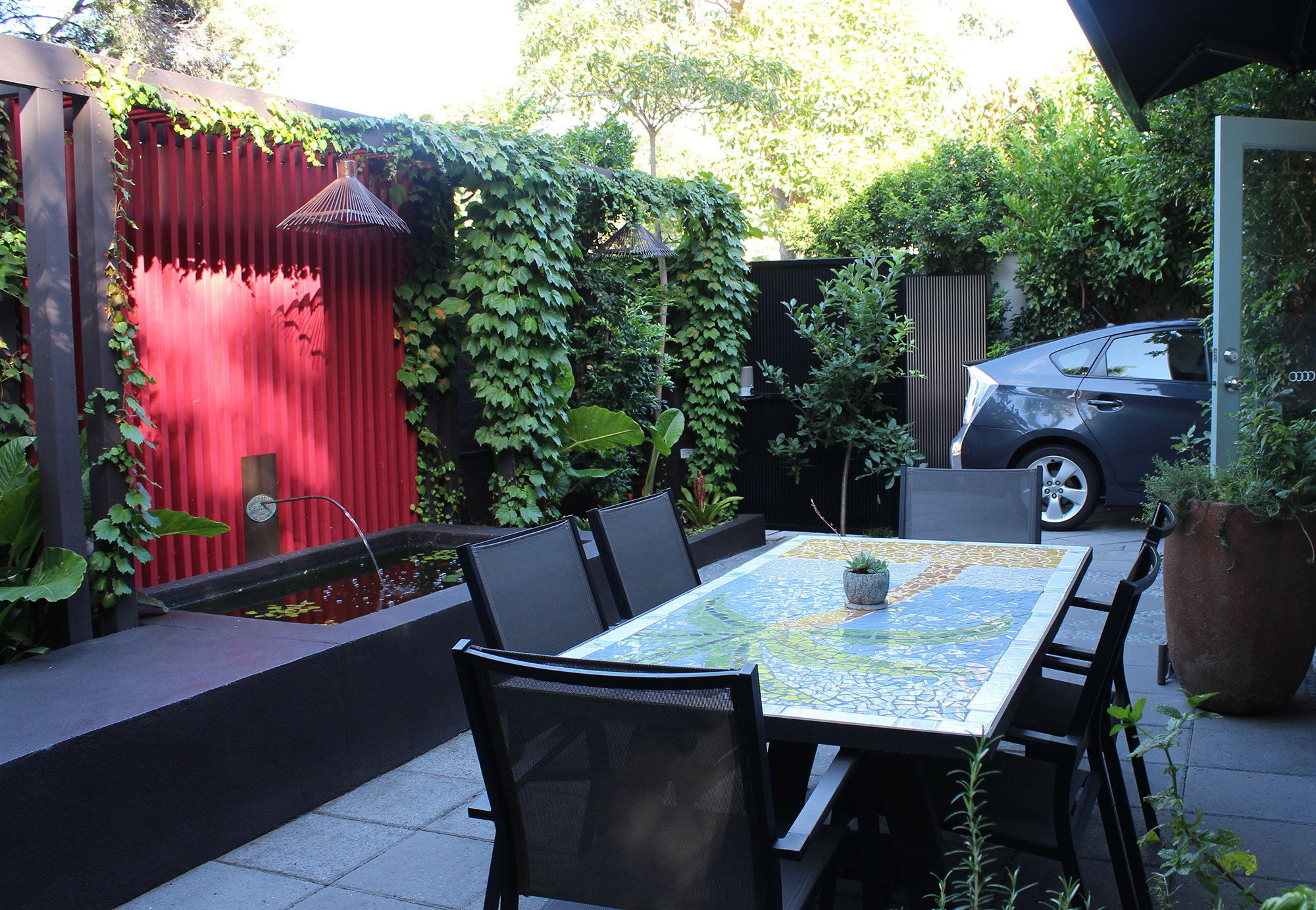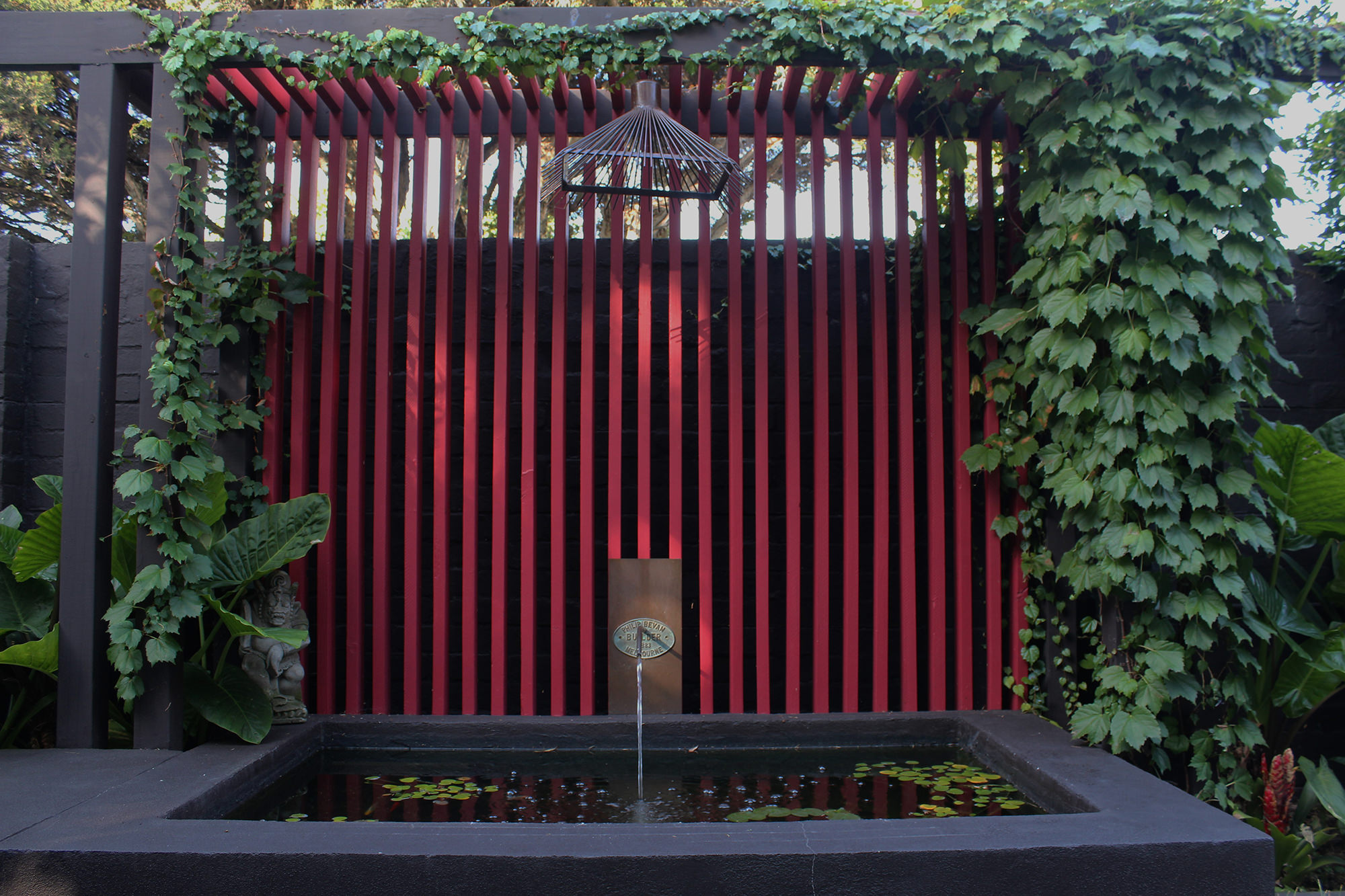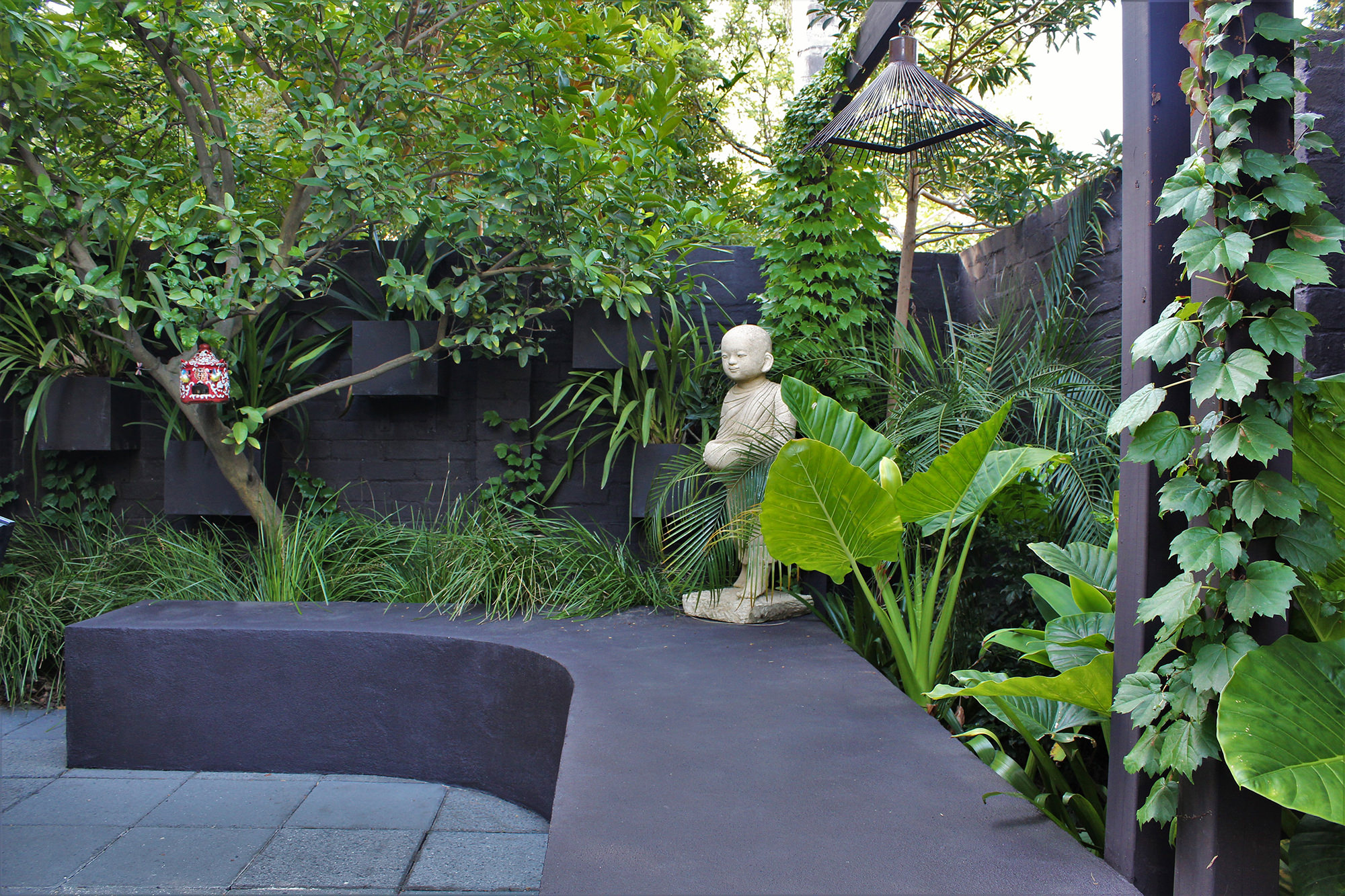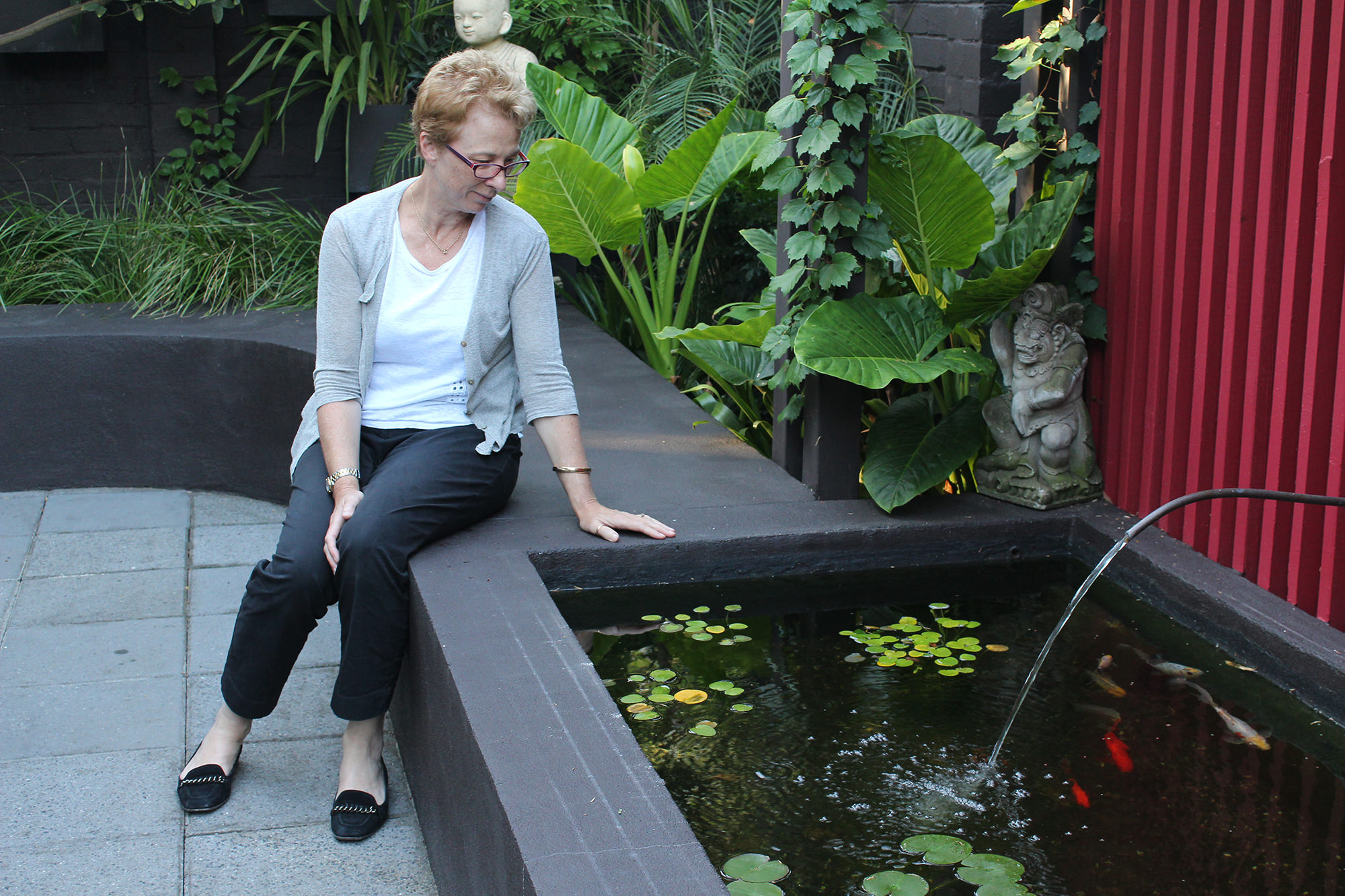 This is Jen's garden. She wanted her garden to become more functional for outdoor enjoyment in a way that was aesthetically elevated from its previous form. What was a pale and dated courtyard at the front of her bay side townhouse became the focus of some smart remodelling based on as sustainable principles as possible. Many of the old materials were recycled for a new lease of life while Asian influences were articulated and exaggerated through new expressions of colour to backdrop decorative pieces found on travels.
Originally, a timber pergola cantilevered off the north facing wall. Its posts cut into the compact space making it a less versatile area for furniture. A wall mounted black retractable awning replaced the need for seasonal shade with zero loss of floor space and the pergola was dismantled and parts salvaged to form a space-enhancing structure at the boundary wall.
This structure deepens the outlook from the interior rooms by diffusing the closeness of the boundary wall. It is the frame and backdrop for a fishpond constructed in concert with a concrete bench, replacing a leaky pond. It is also the point from which Vietnamese outdoor lights are hung. Battens from the pergola were turned side on and painted a Chinese red to punch out a pattern.
Original concrete tiles laid in grid were raised and re-laid in diamonds with a feature detail leading from the main French doors using wider pebble bands between the pavers. Plants on site were retained and include edibles like limes lemons apples and herbs. Heady perfumes drift from murraya, native frangipani and citrus in bloom.
Deep colours were introduced on walls and the gates to blend them back into shadows while the red contrast subtly connects with items of Asian antiquities inside the home. From Jen: "Not a day goes by that I don't think how beautiful our garden is. We sit out there, and enjoy the way it changes from season to season. I look forward to coming home and opening our gate at the end of the day, the garden always makes me feel happy and serene, and we just love it."