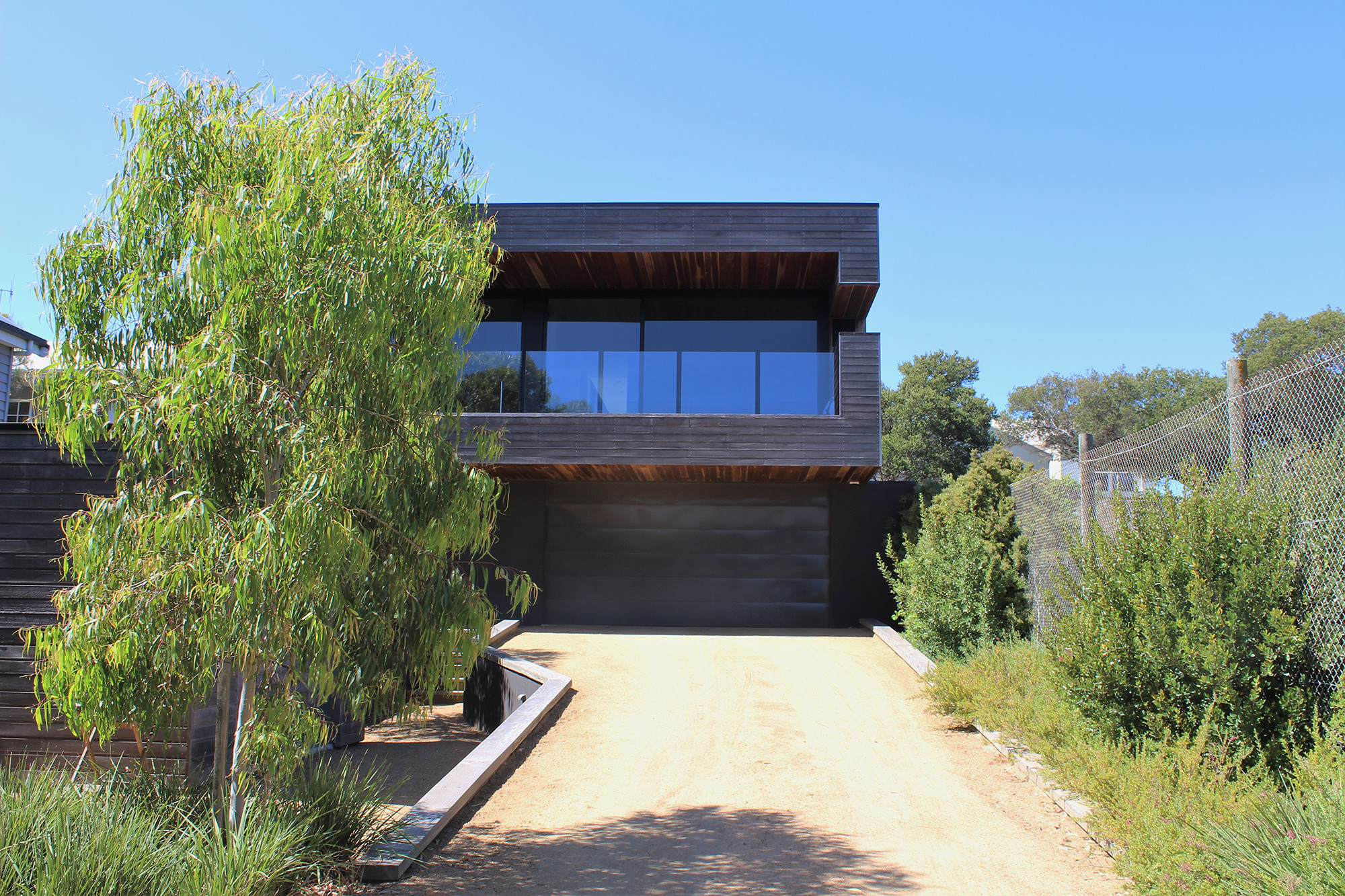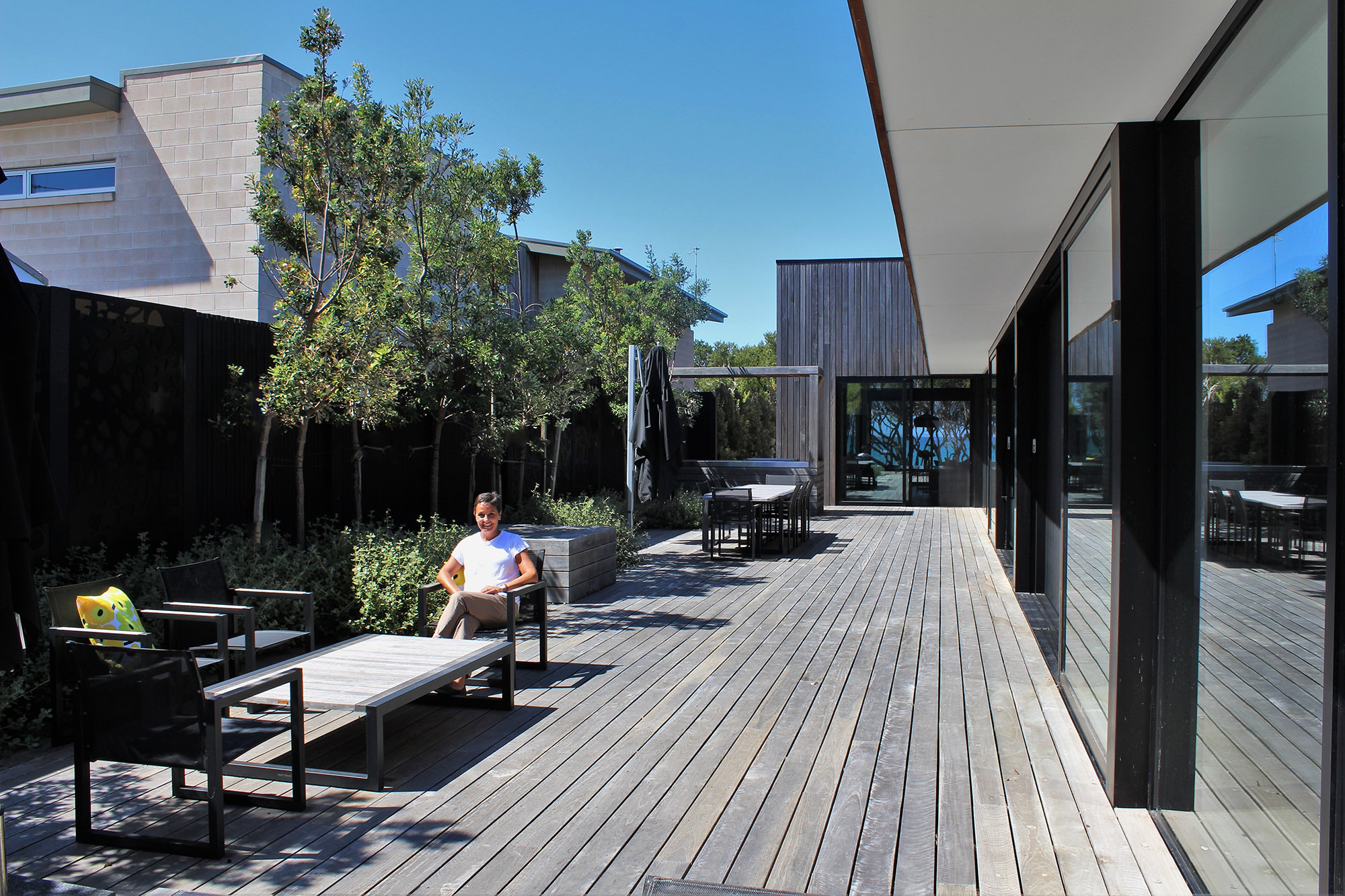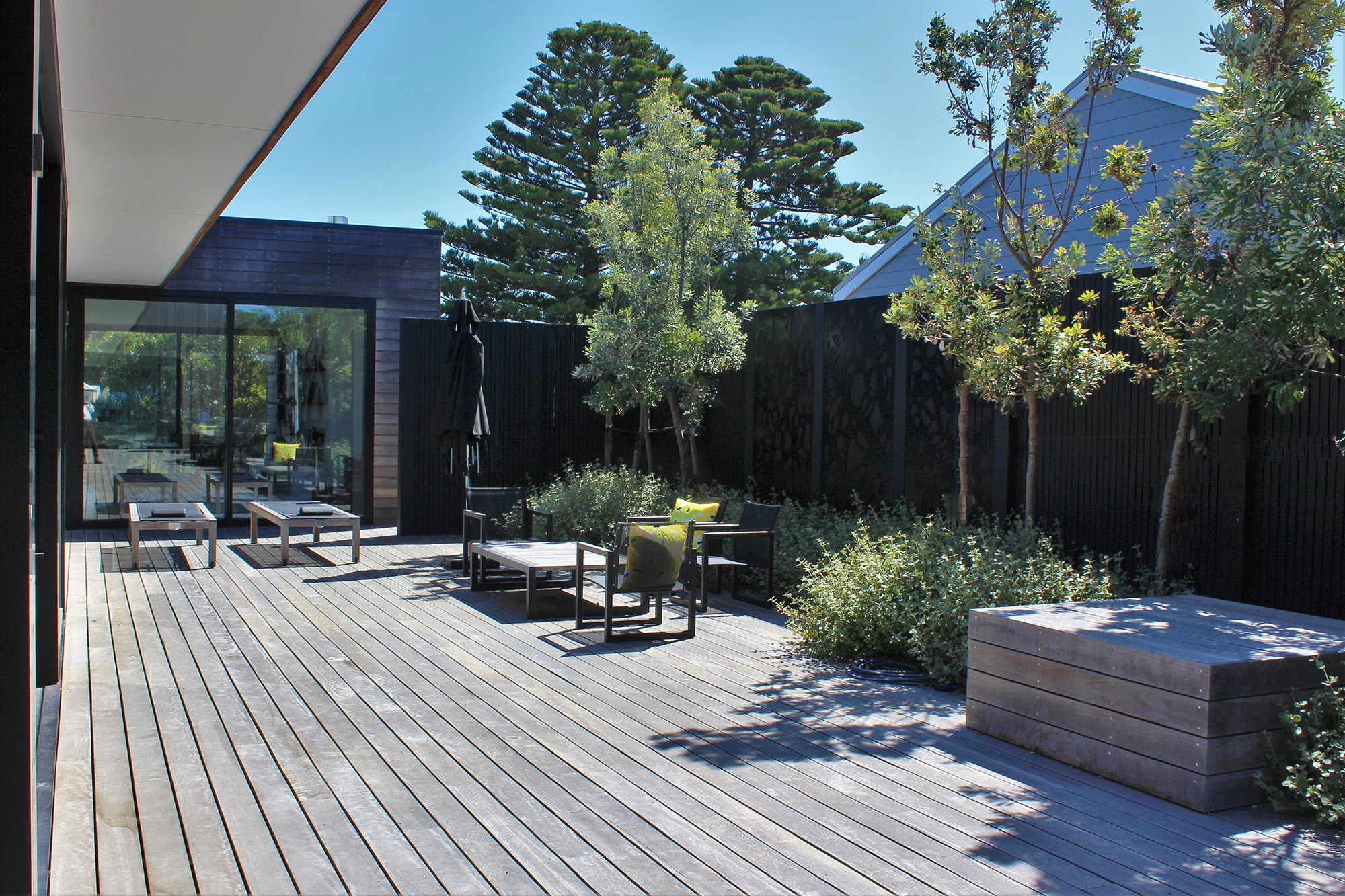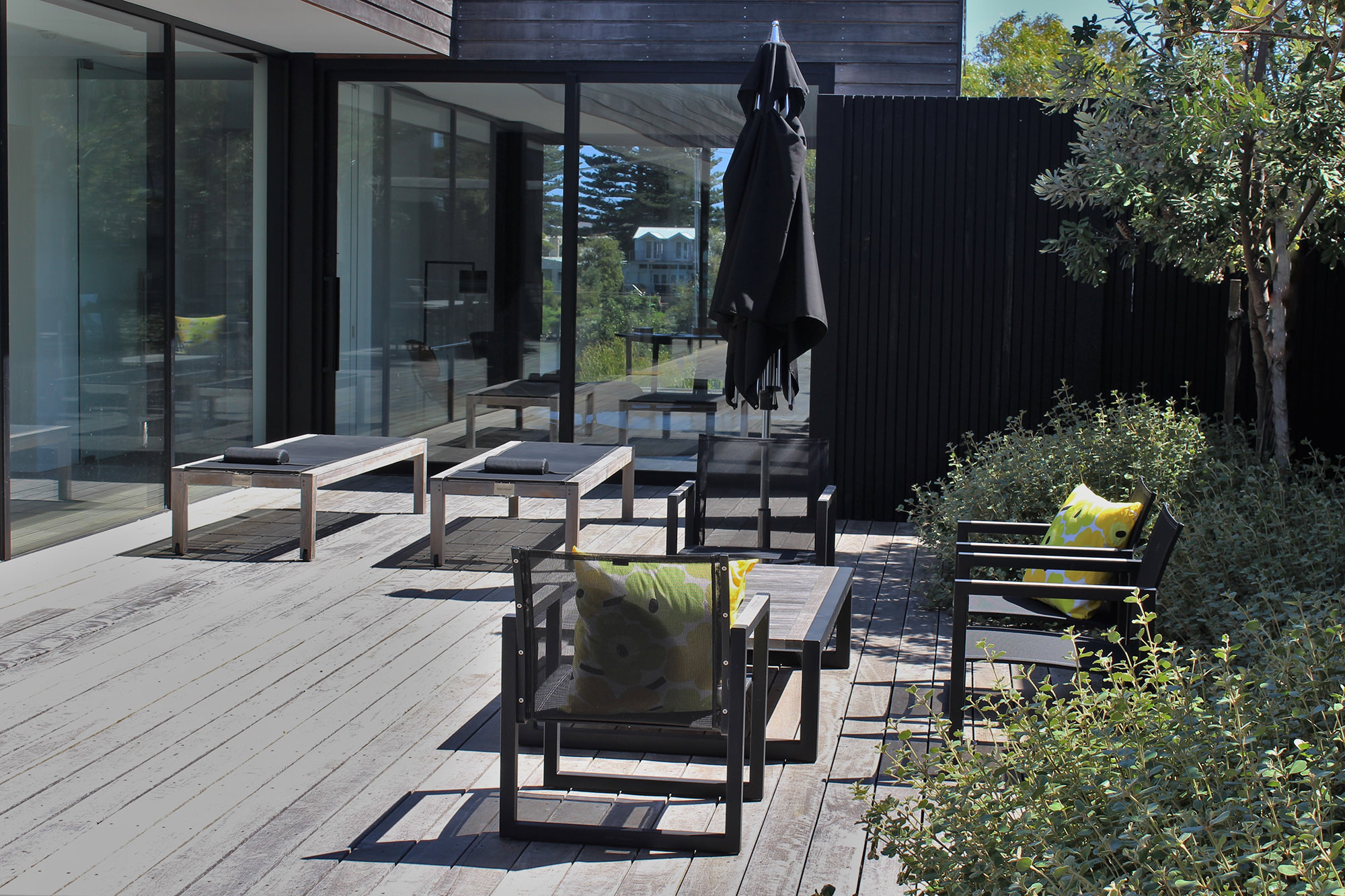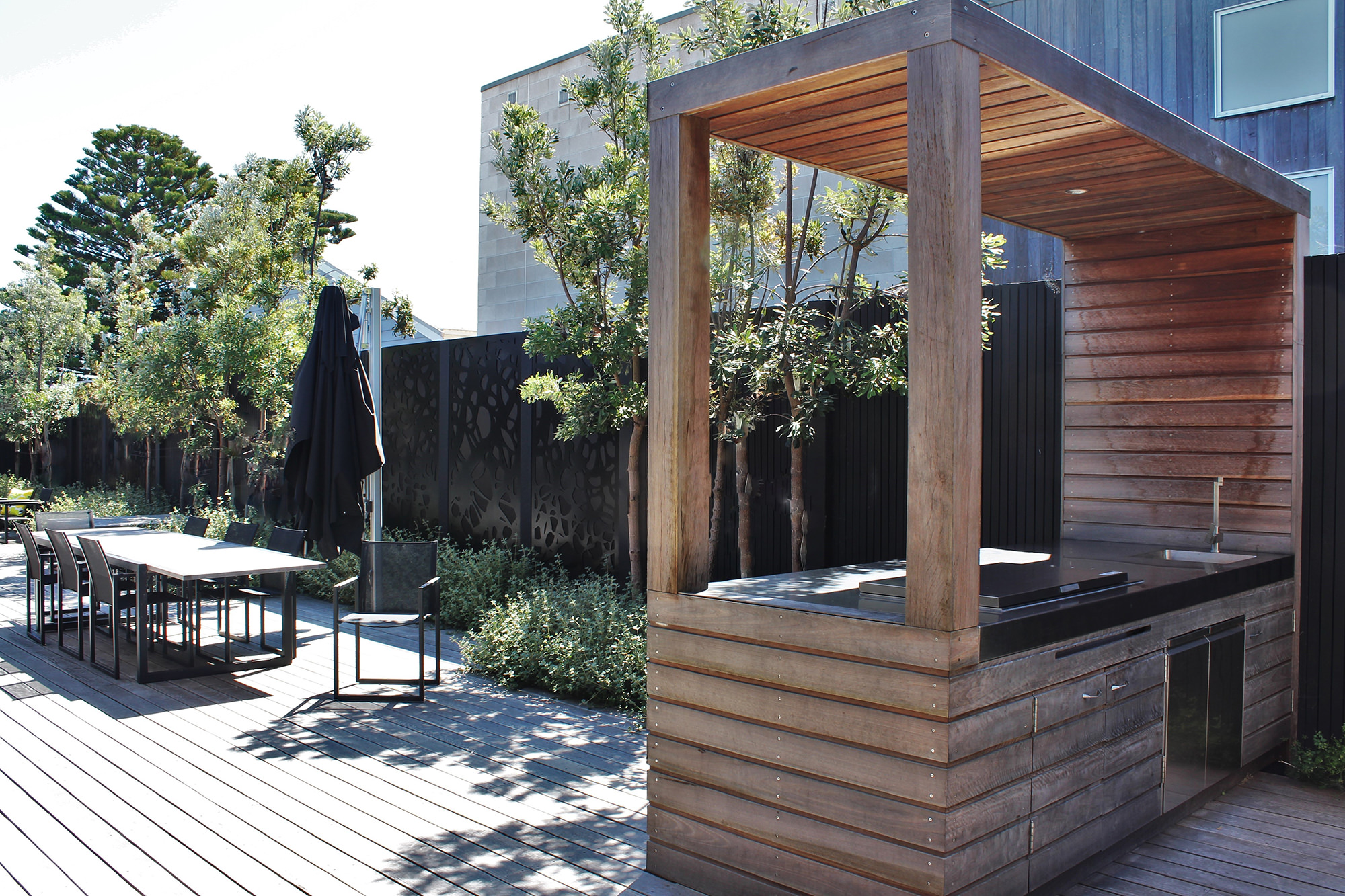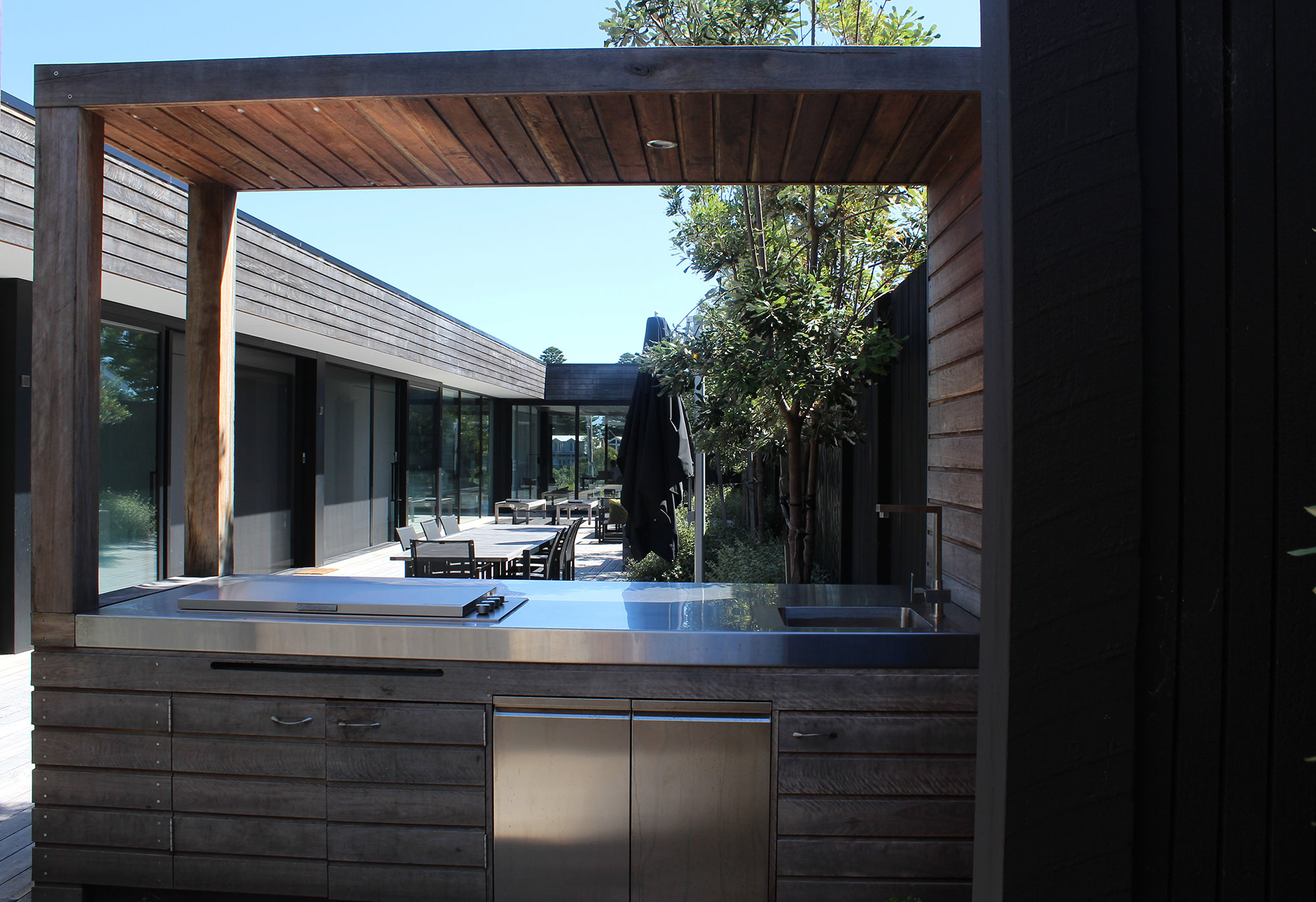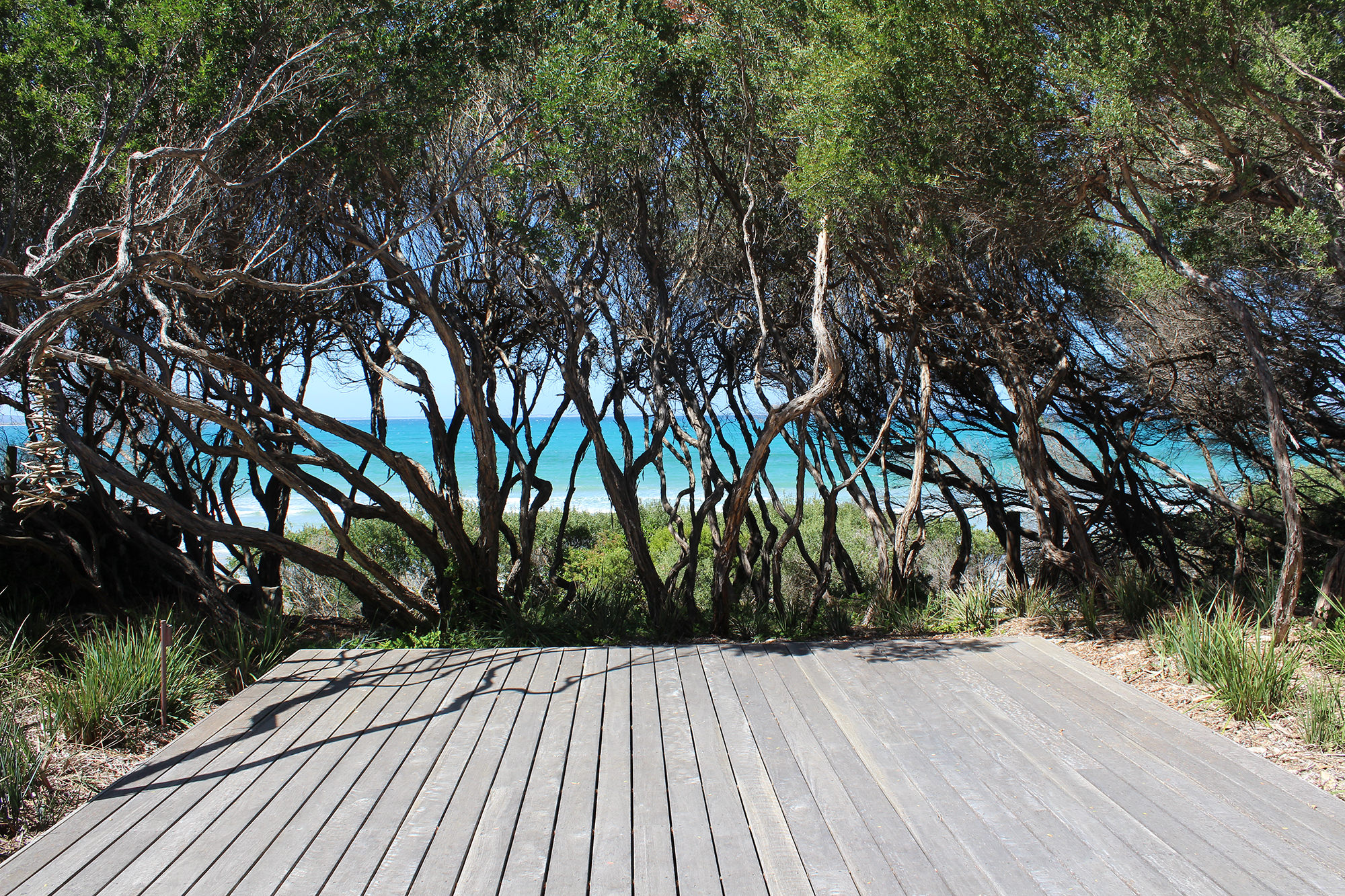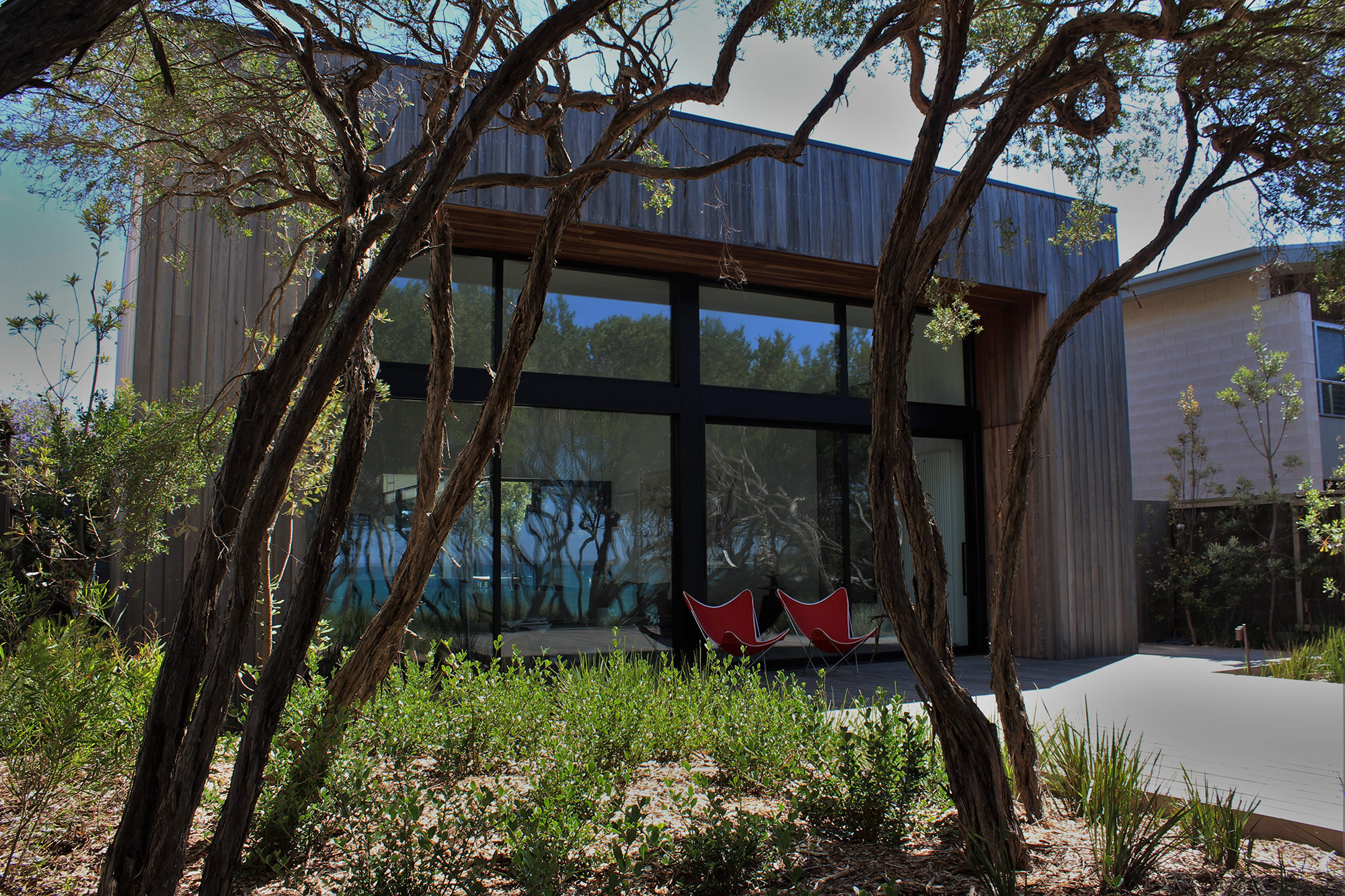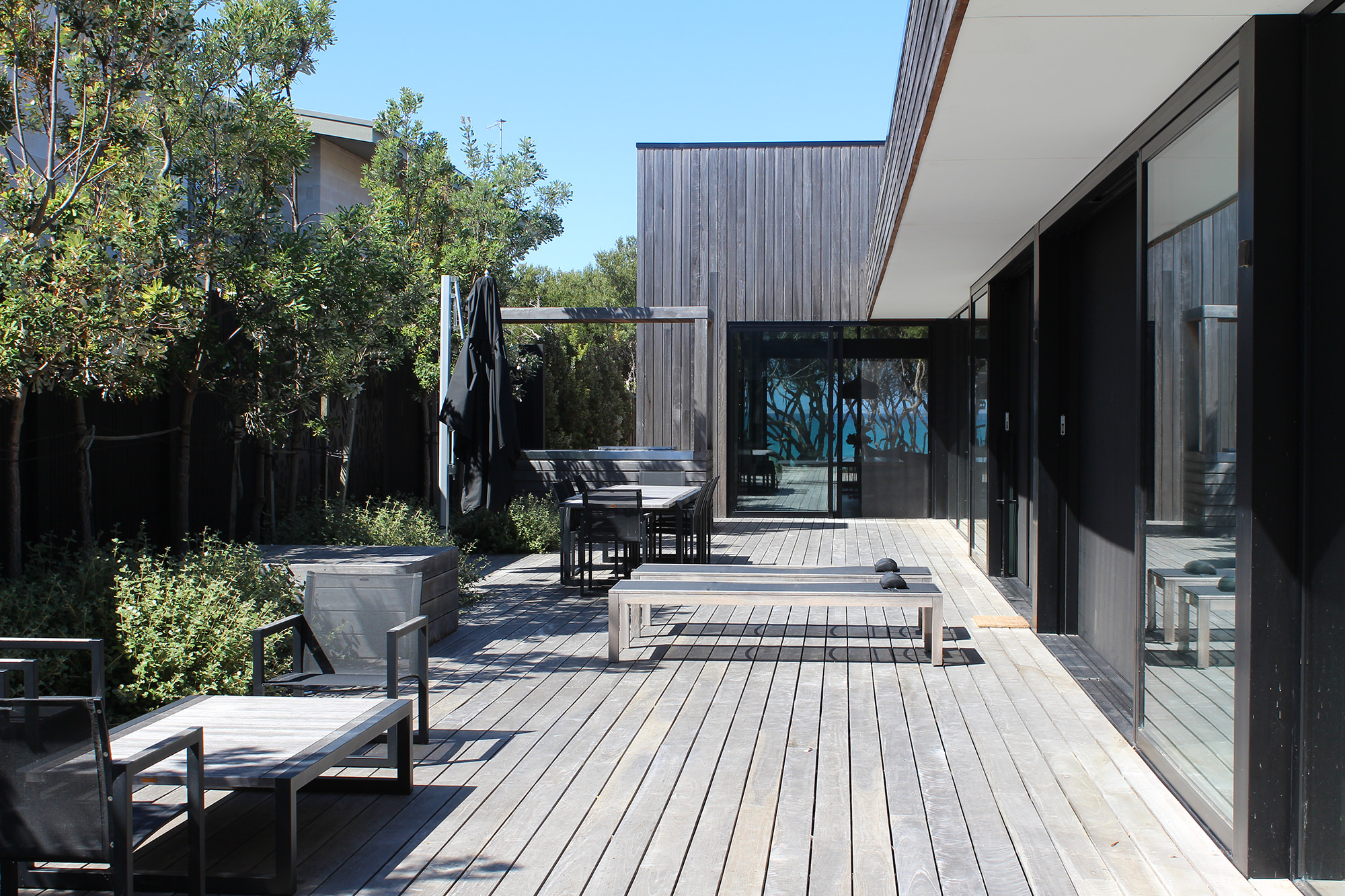 From the start this was going to be an exciting project due to the strong architectural design and the location where the home lies between river and beach in a sensitive vegetation precinct.
The garden is divided into three main zones: the entry, a north facing courtyard, and the dune above the beach towards the back of the home. The first needed to accommodate vehicle access, a store shed and outdoor retreat for young adults. Planting aims to provide screening using indigenous plants or with like species.
The middle section was of most concern due to it being the main outdoor living zone. It measures 25 metres length x 6 metres width. Three properties share the north boundary and two of these are in close proximity to the courtyard so it was a primary goal to screen these out with built screens constructed to a maximum height of 2.4 metres. Screening will be reinforced by Coast banksias which will have trunks trimmed clear up to the top of the fence. Above this, foliage can then thicken to create a pillared tree line.
In locations adjacent to the lounge and the dining areas are triptychs of laser cut metal screens powder-coated black and backlit for evening effect. A timber platform was designed to vary the floor plan and support a sculptural element in future.
The silvered timber flooring allows internal rooms - with their vast sliding doors - to flow out over the suspended deck. The timber connects with the cladding used on the building and the outdoor kitchen hub and is repeated in the dune garden where a second deck leading off the living room overlooks the beach.