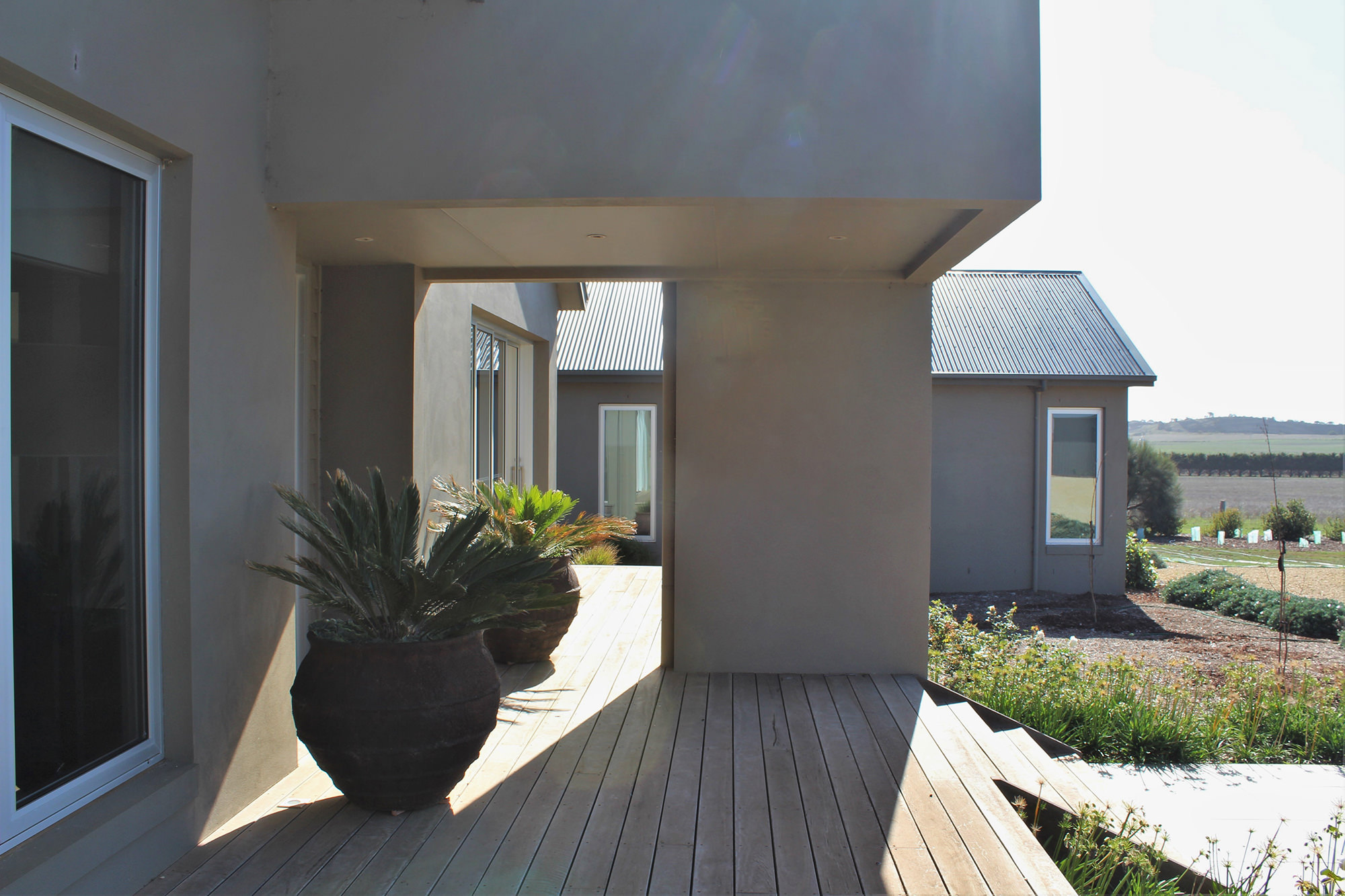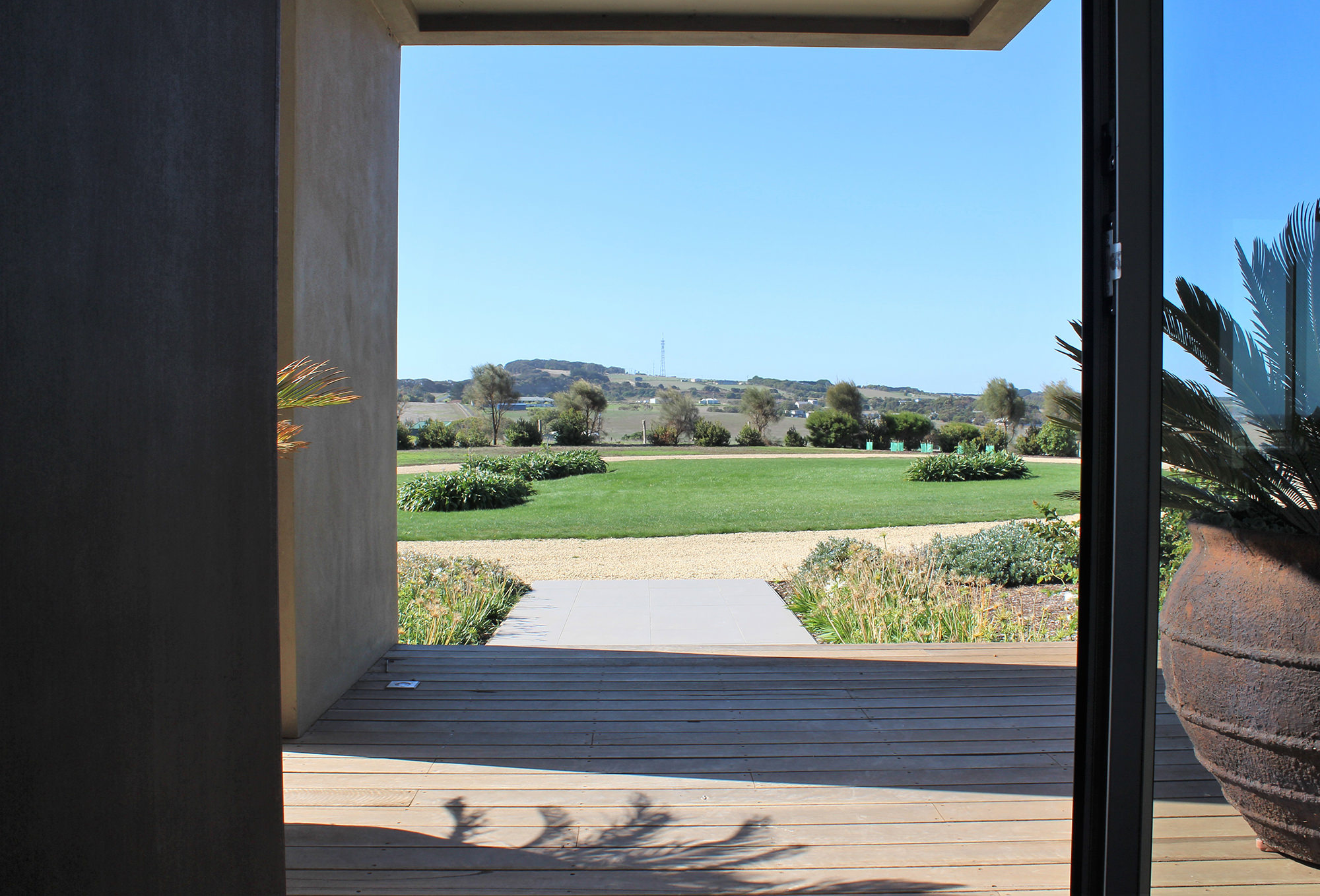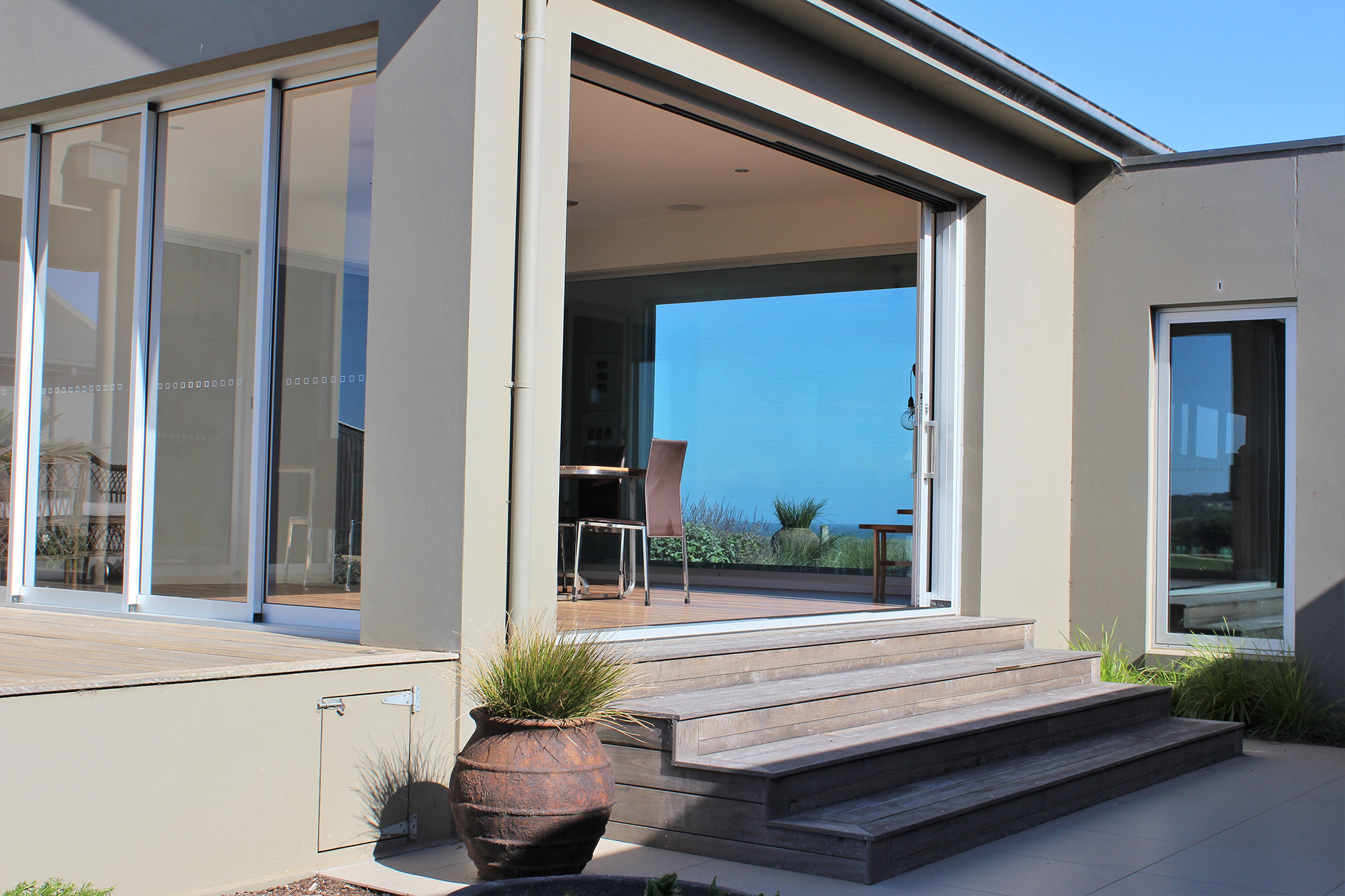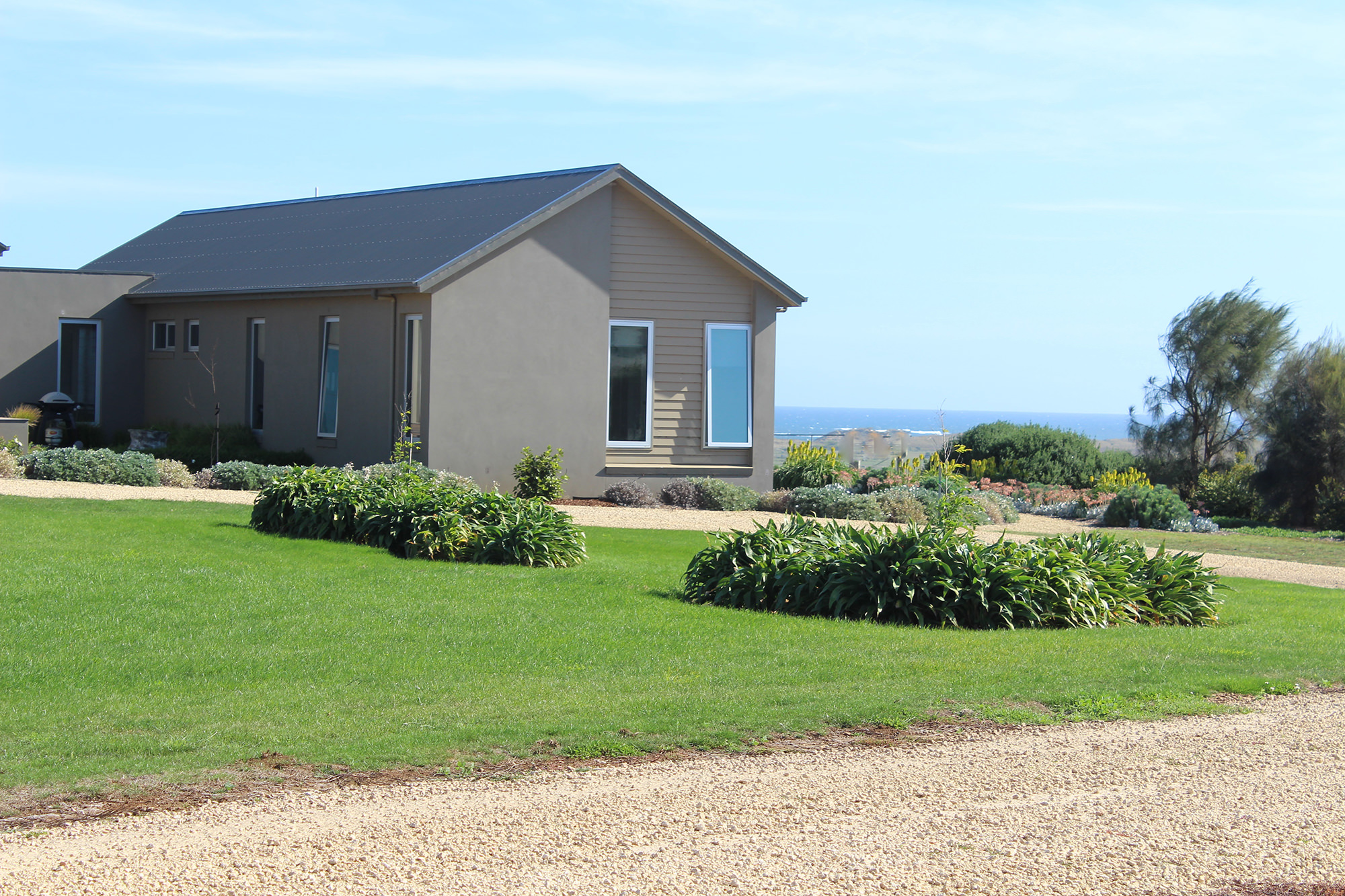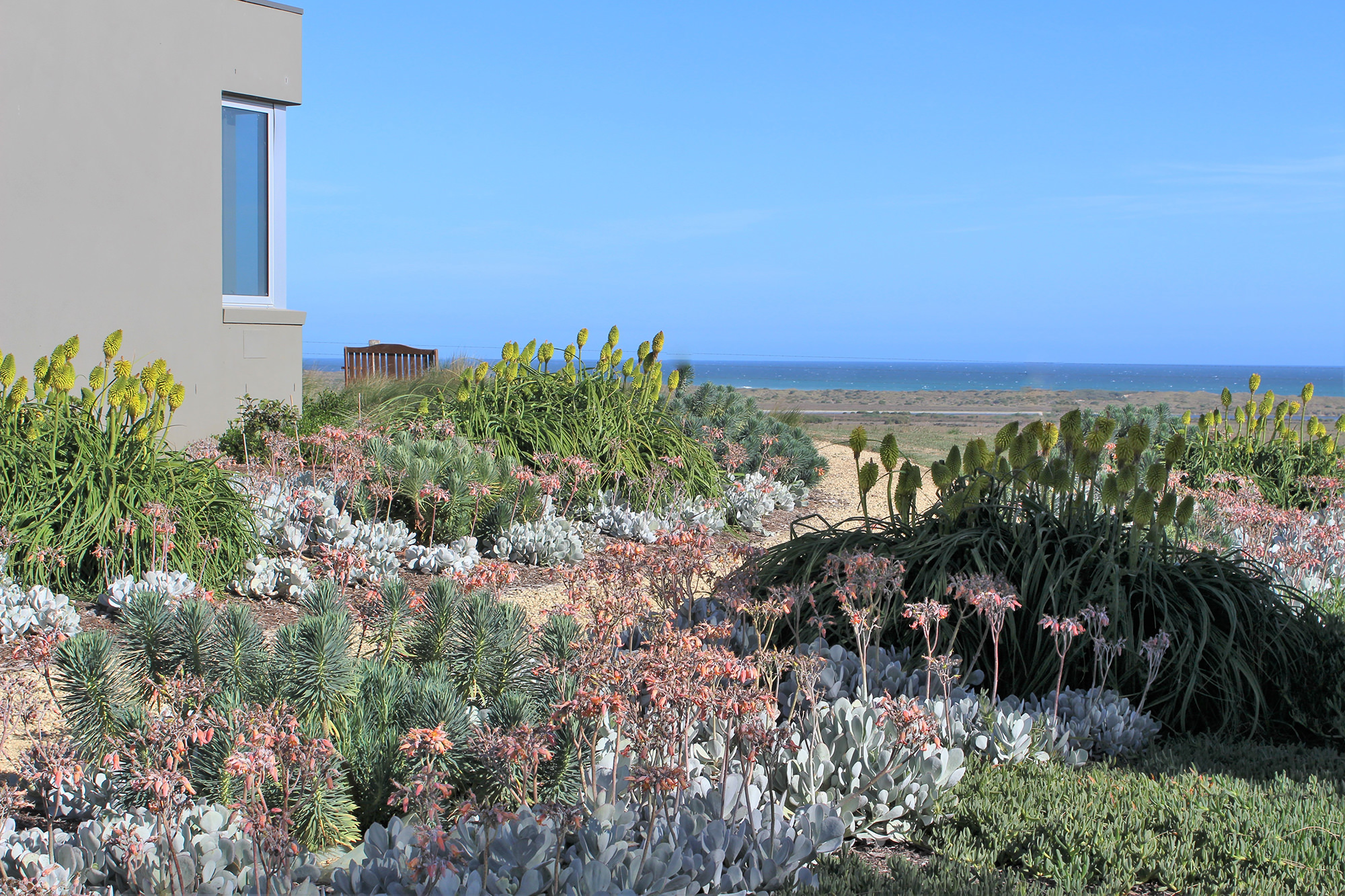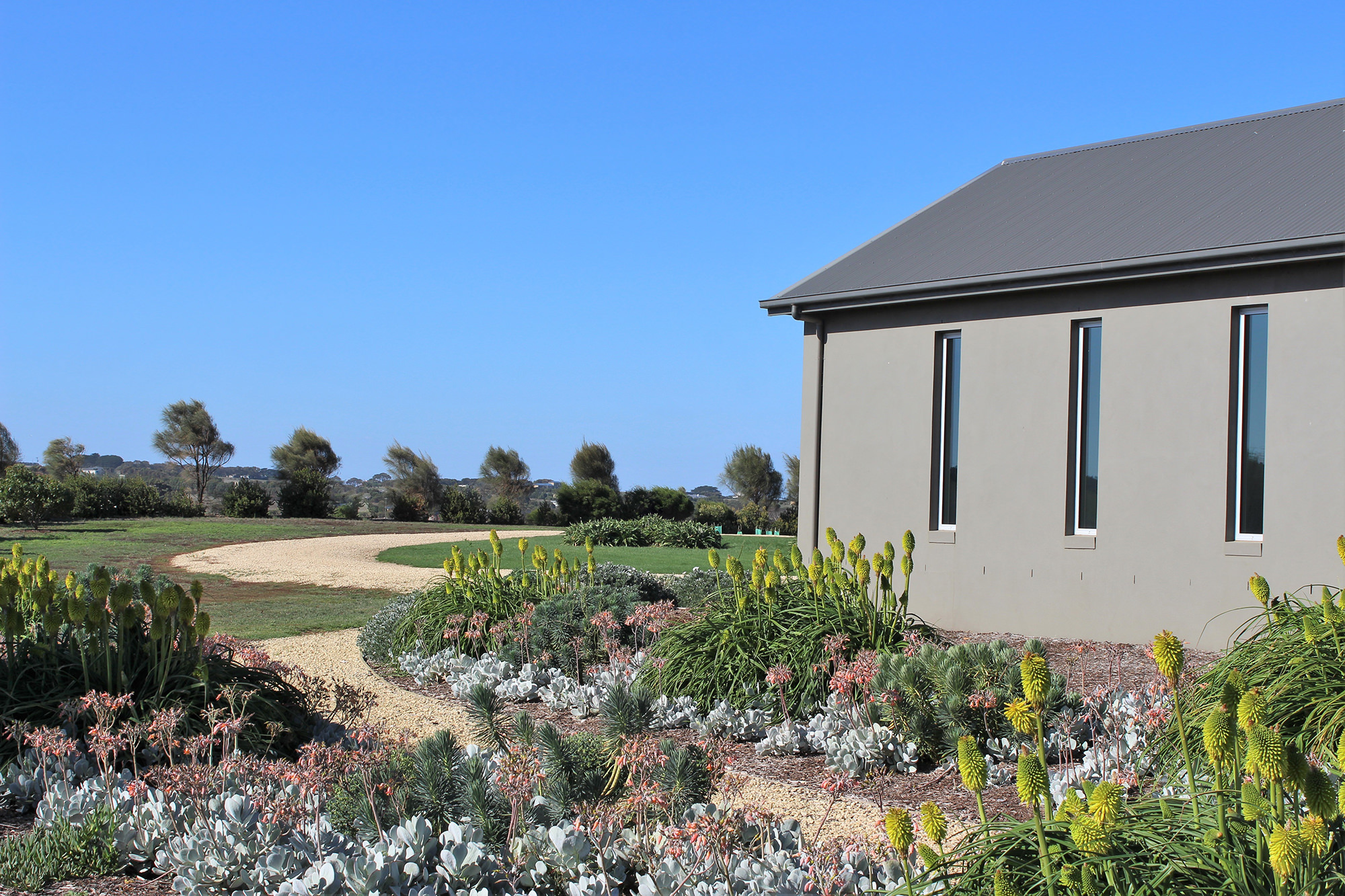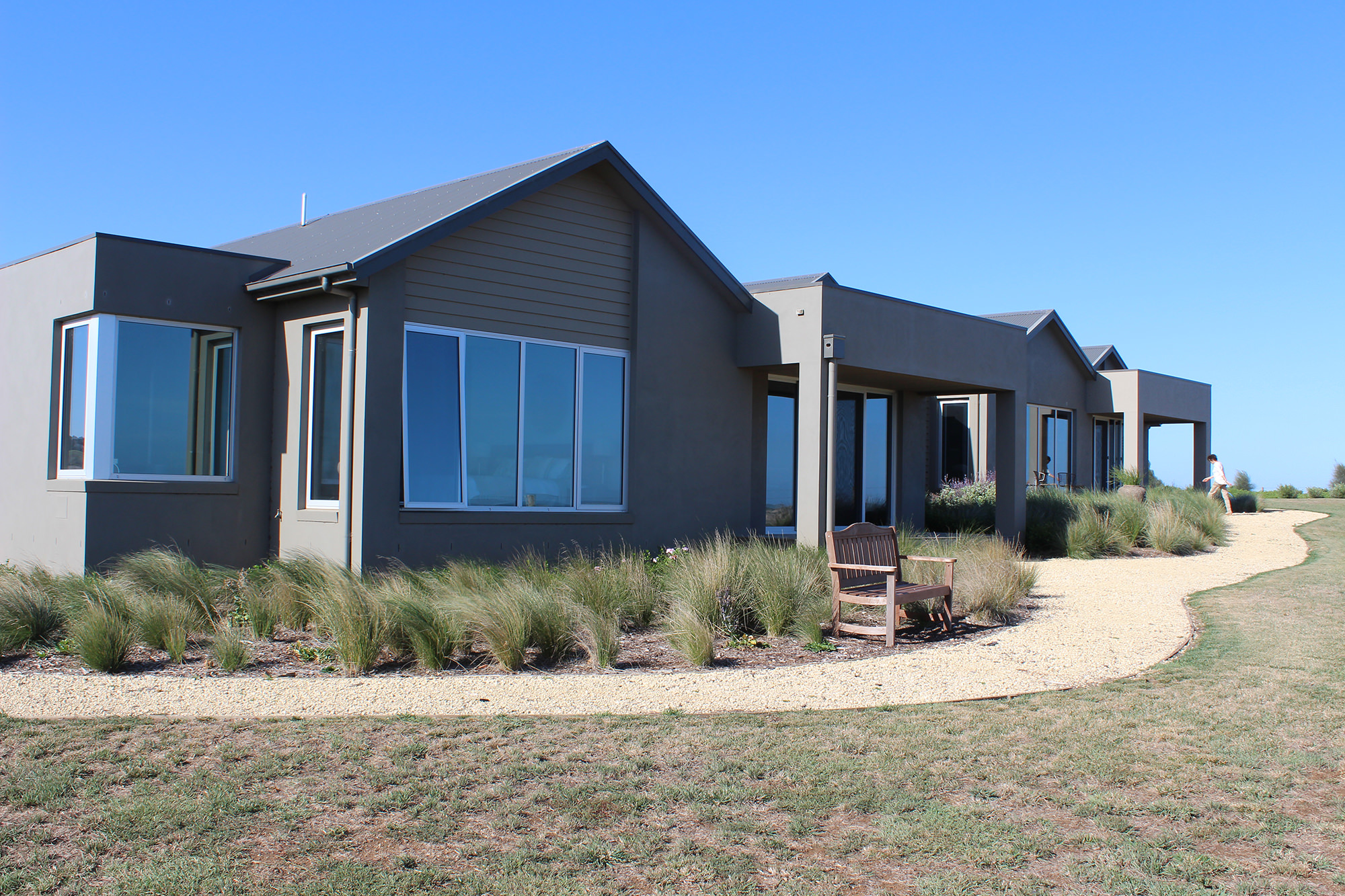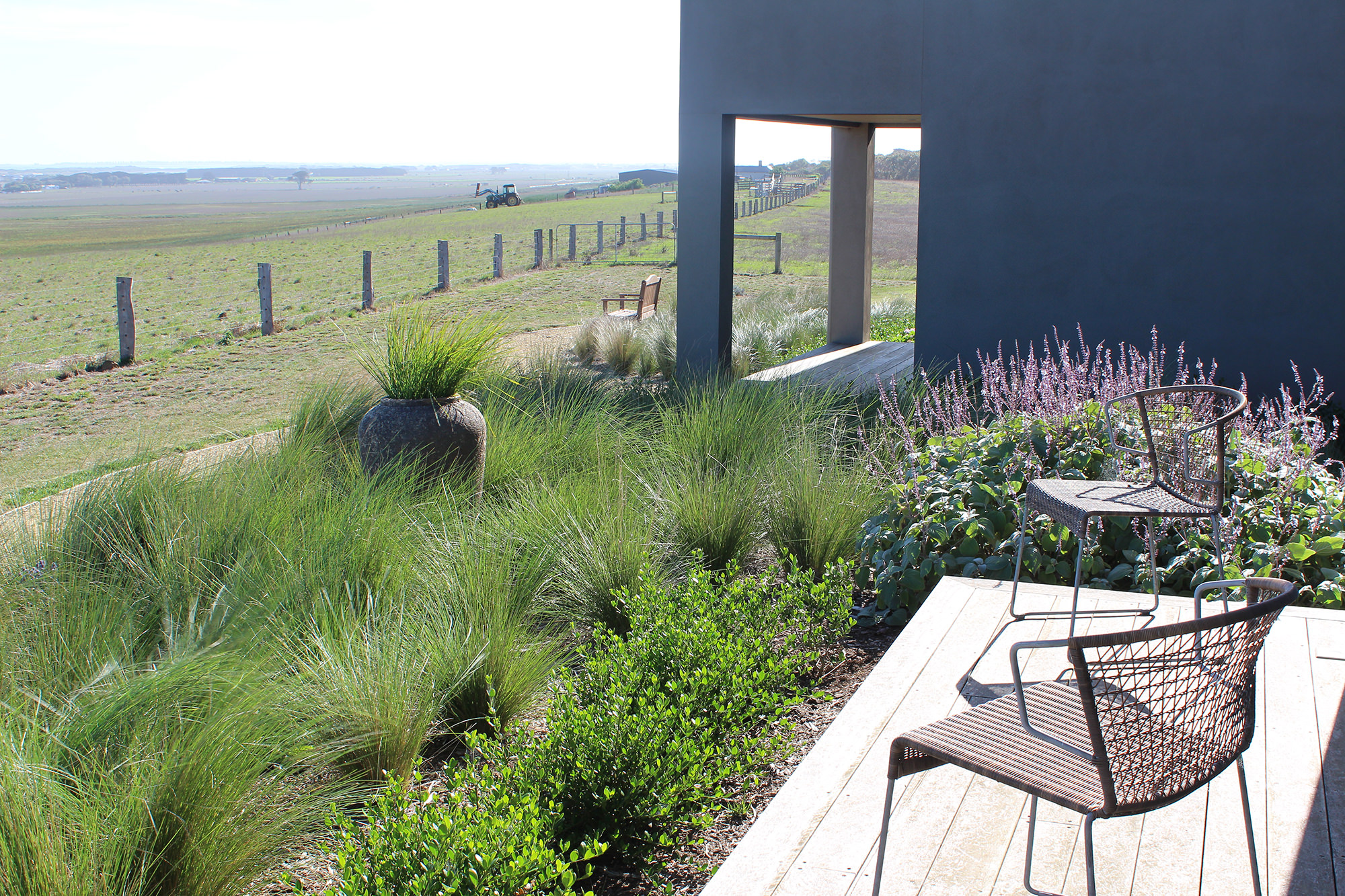 On this sea facing farming property, a new home positioned to take advantage of the ocean views inspired the beginning of a new garden. Due to its sensitive zoning, local vegetation needed to be sourced and established as the backbone of planting to satisfy the planning process.
Design time started with the consideration of house location to capitalise on the views, a generous circular vehicle entry, and deep plantings for privacy and shelter from prevailing cold winds which cut in from behind the site. A garage, screened service area and production garden also needed allowance of generous areas. By allocating the features and the scale needed for each, farm fences could be laid out and constructed to form the boundaries.
Colours selected for the structures provide an earthy palette within the landscape. Plants are establishing in groups and drifts to provide gentle texture contrasts in shades of olive, greys and straw only broken by the occasional vibrant splash of flower colour and the vibrant mown lawn centre of drive.