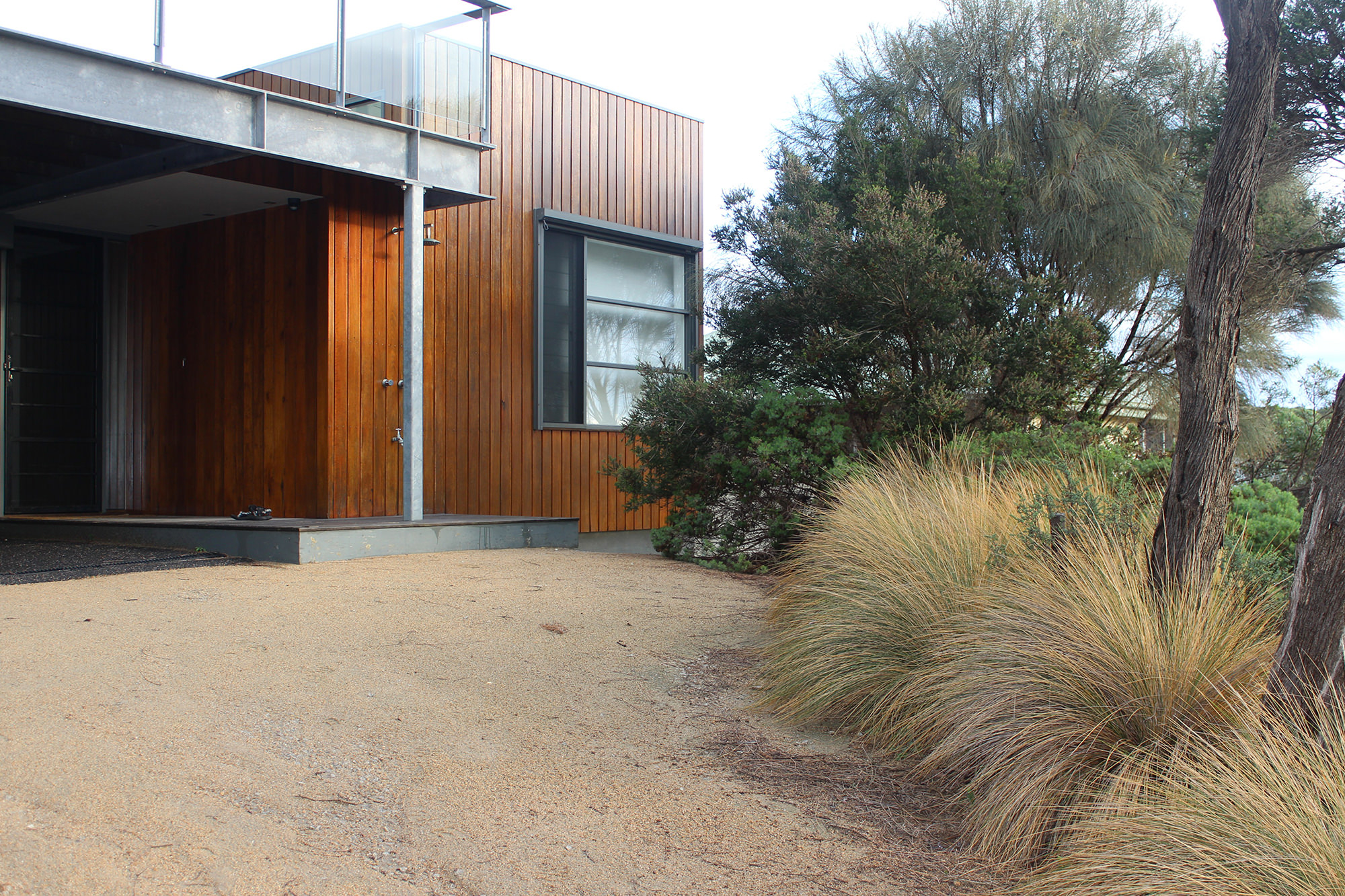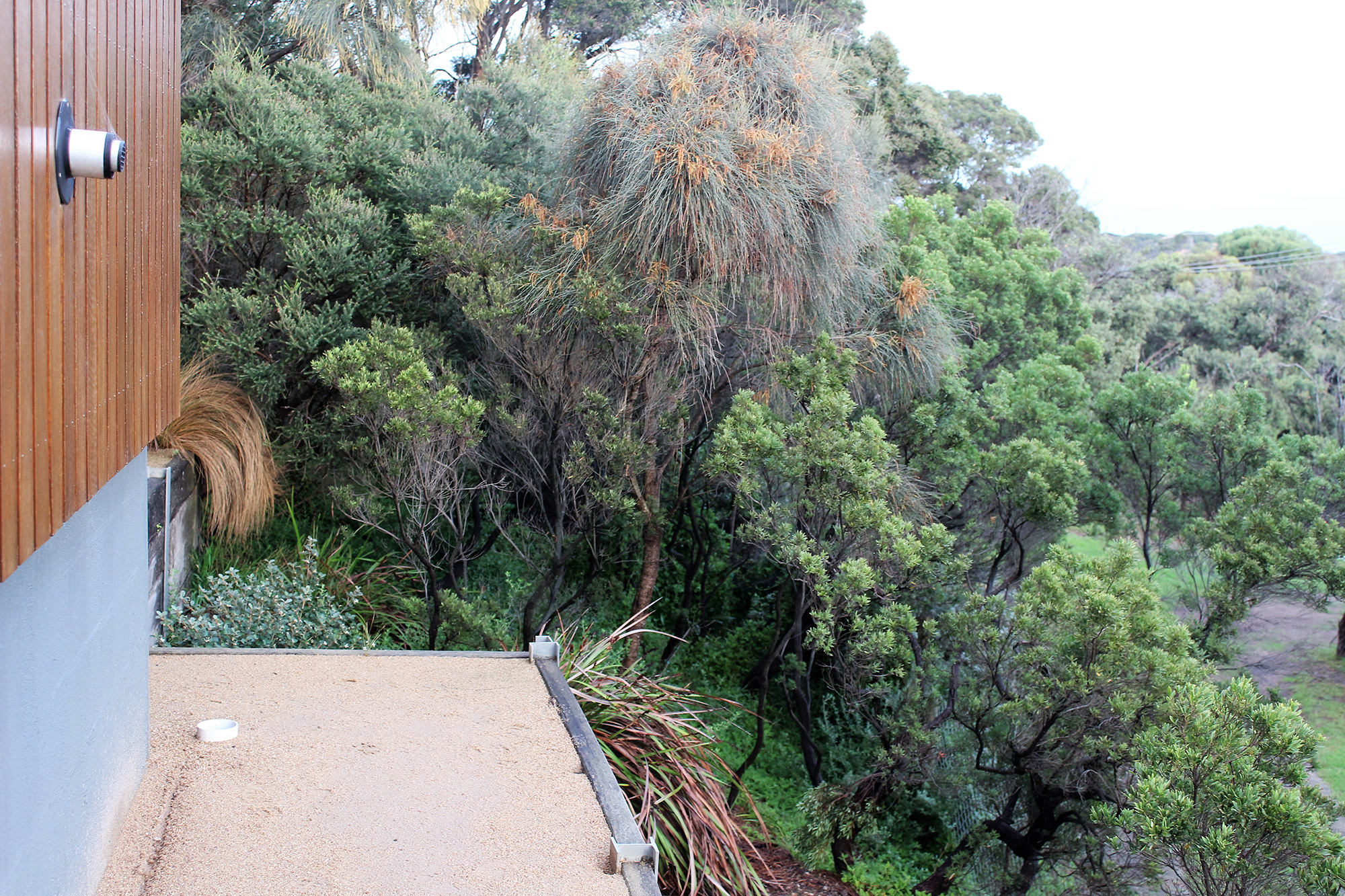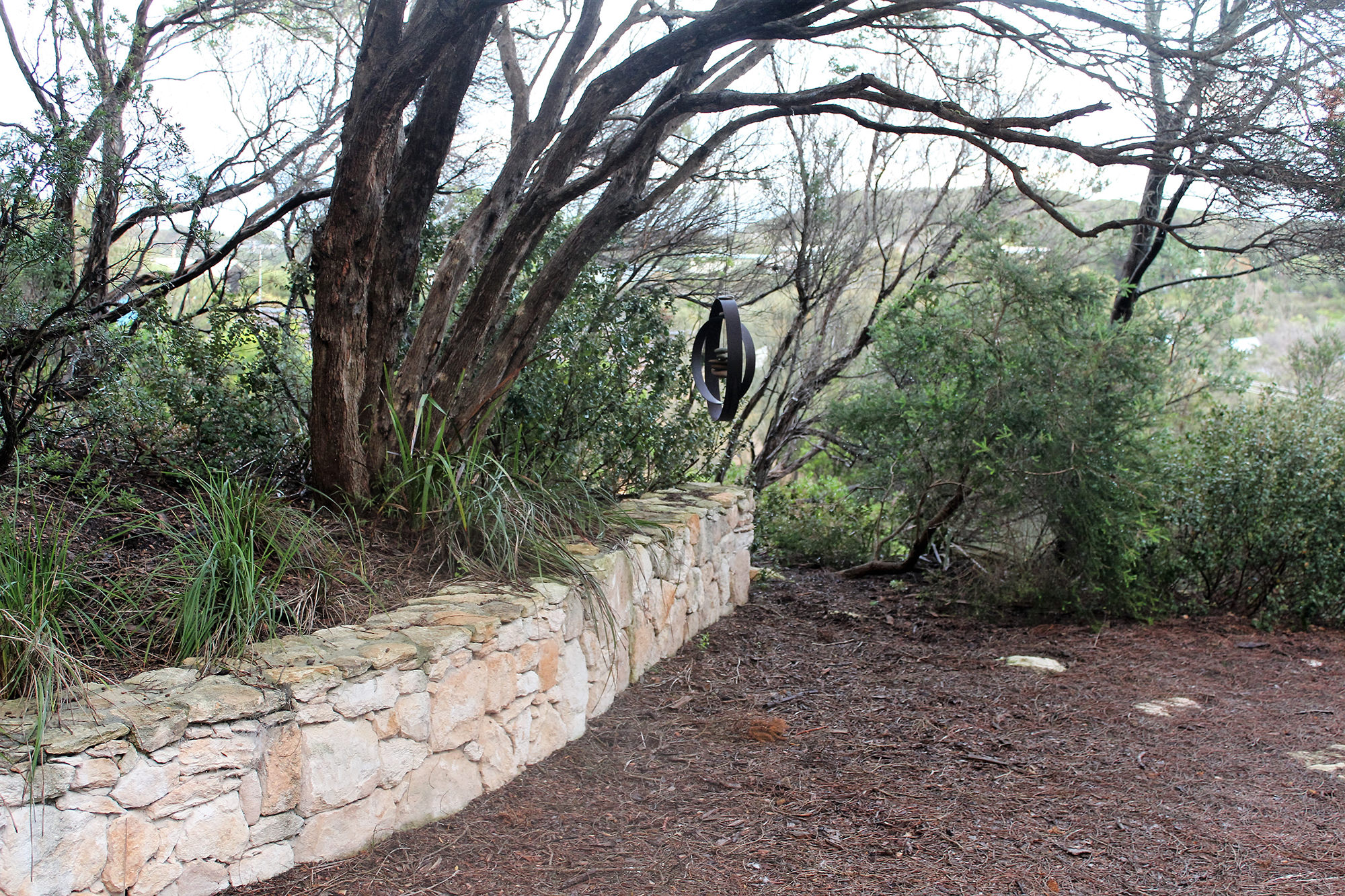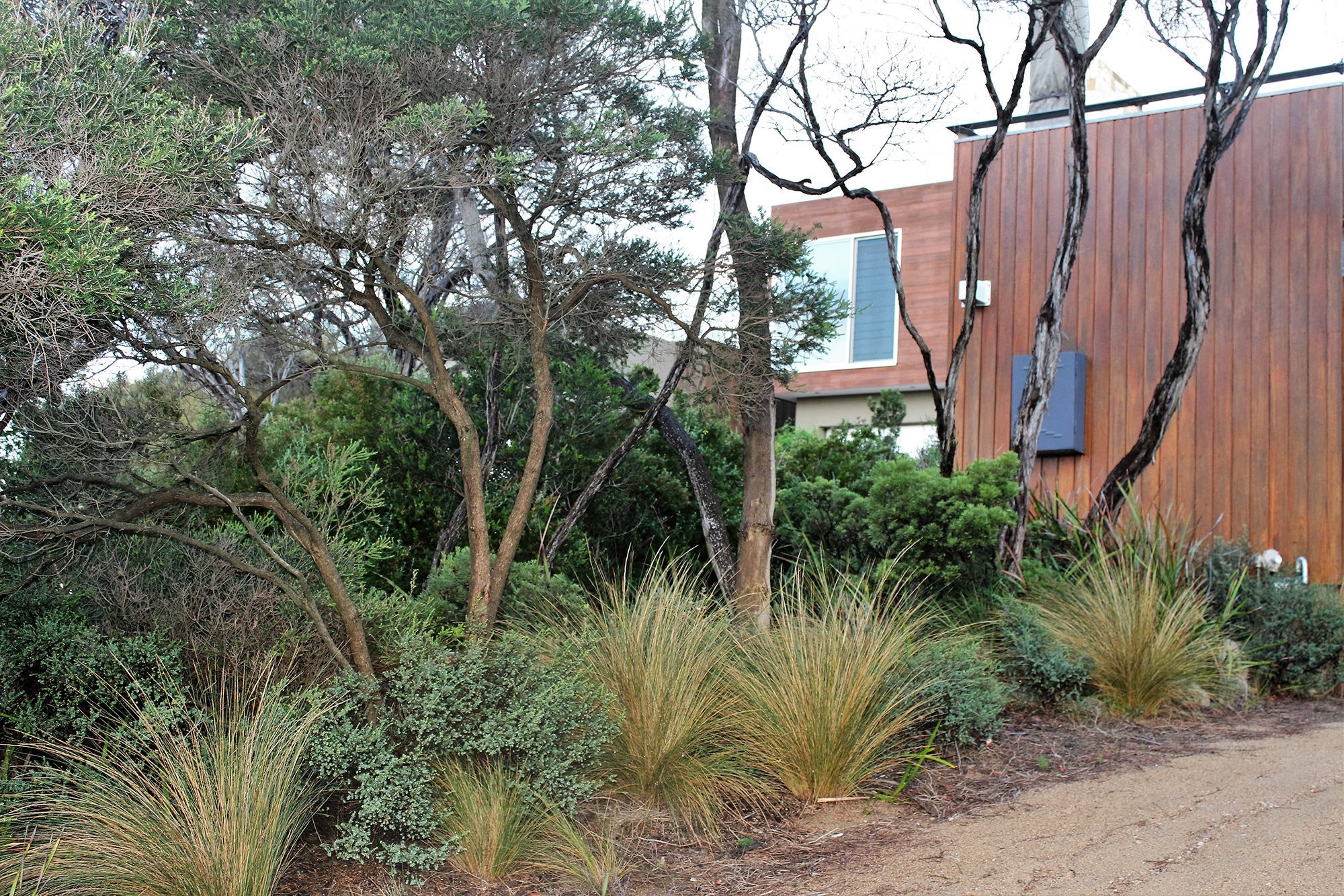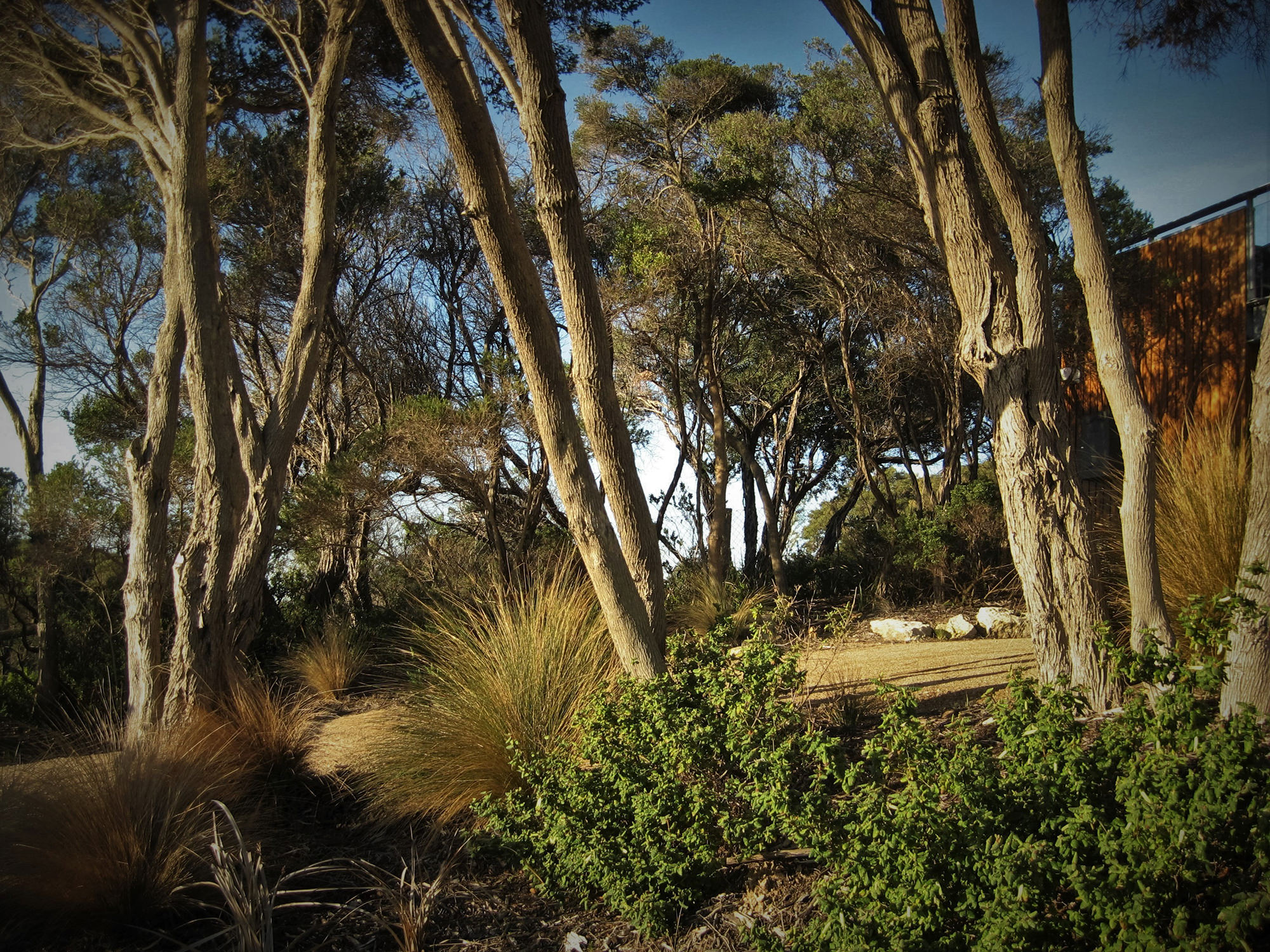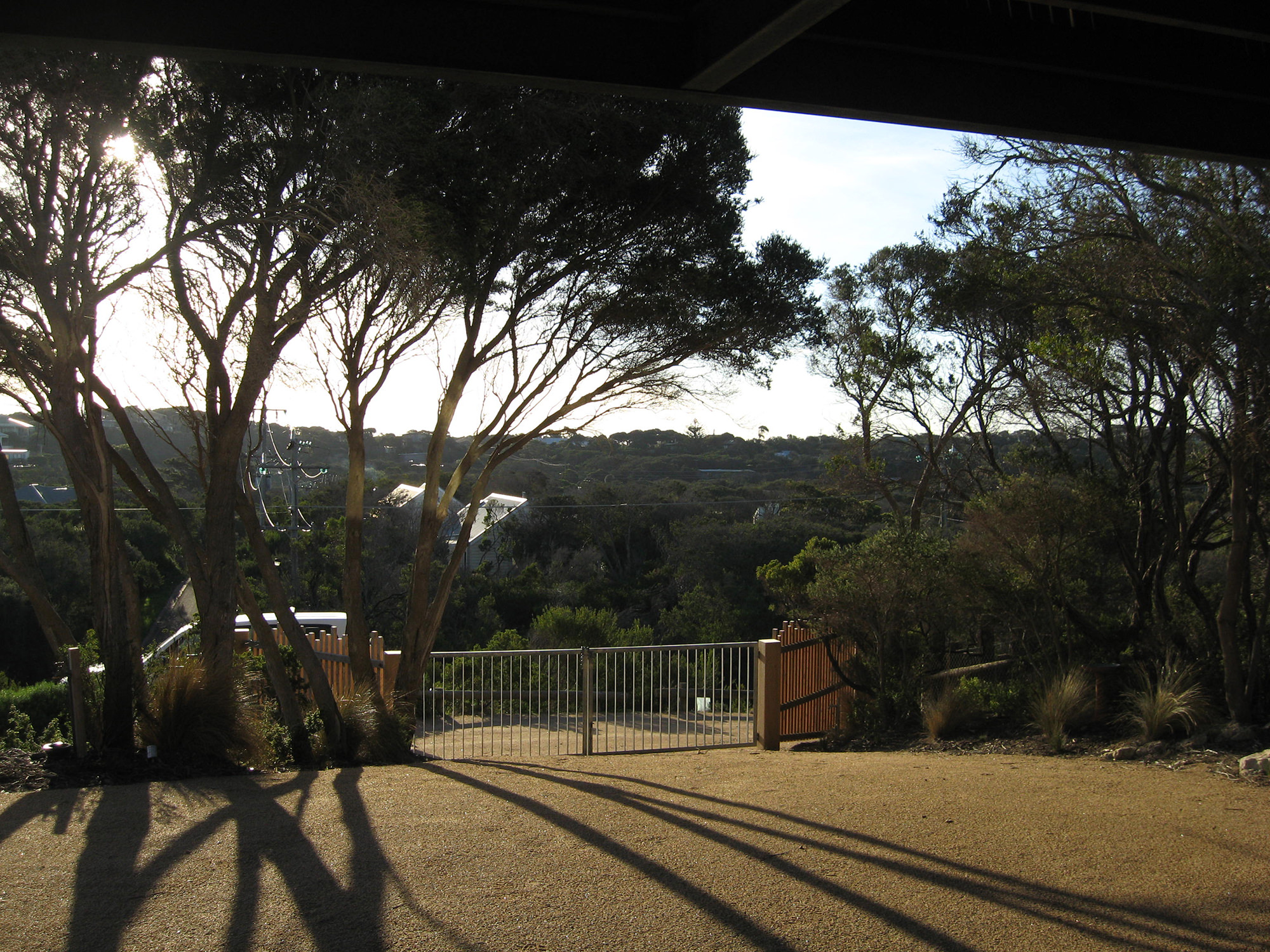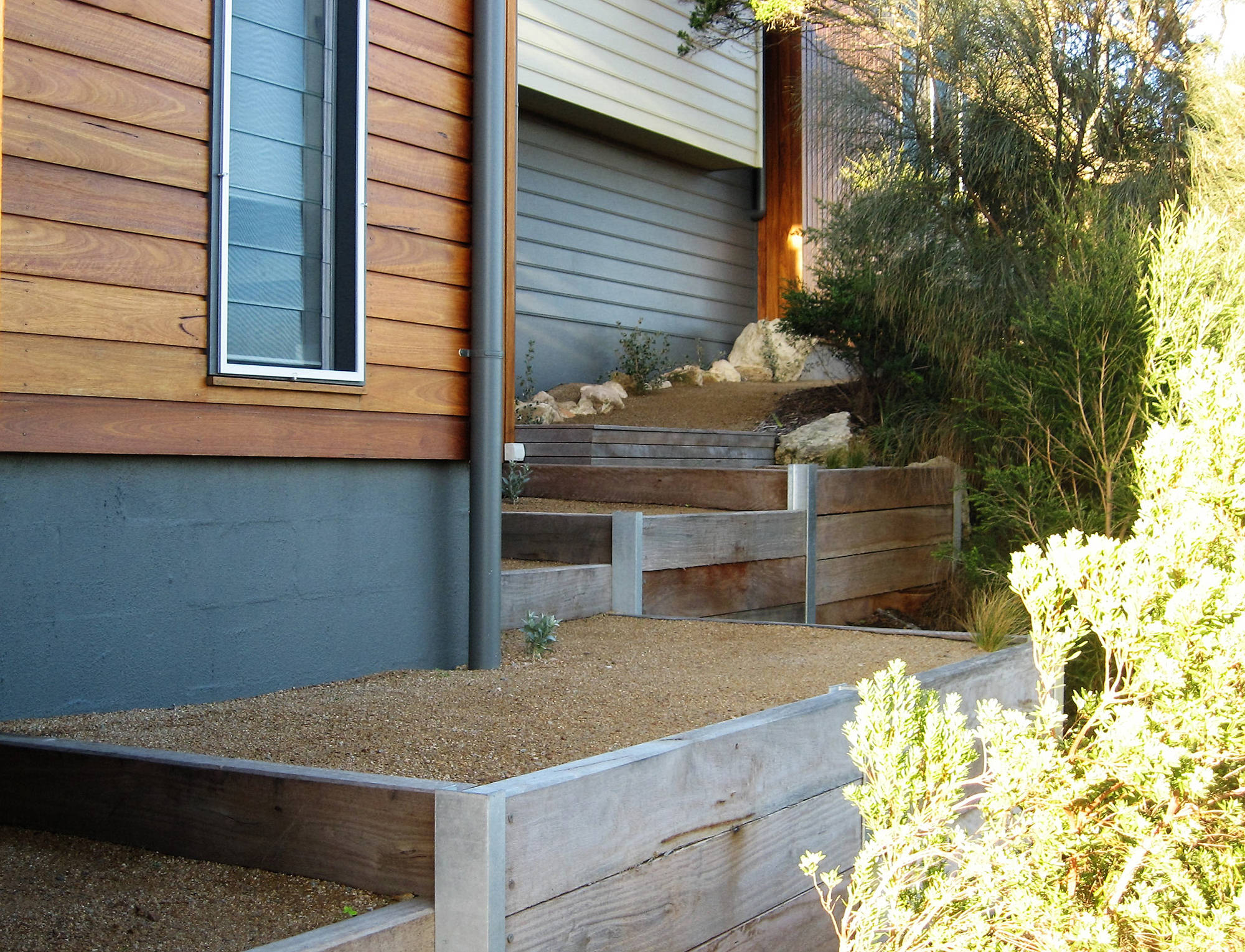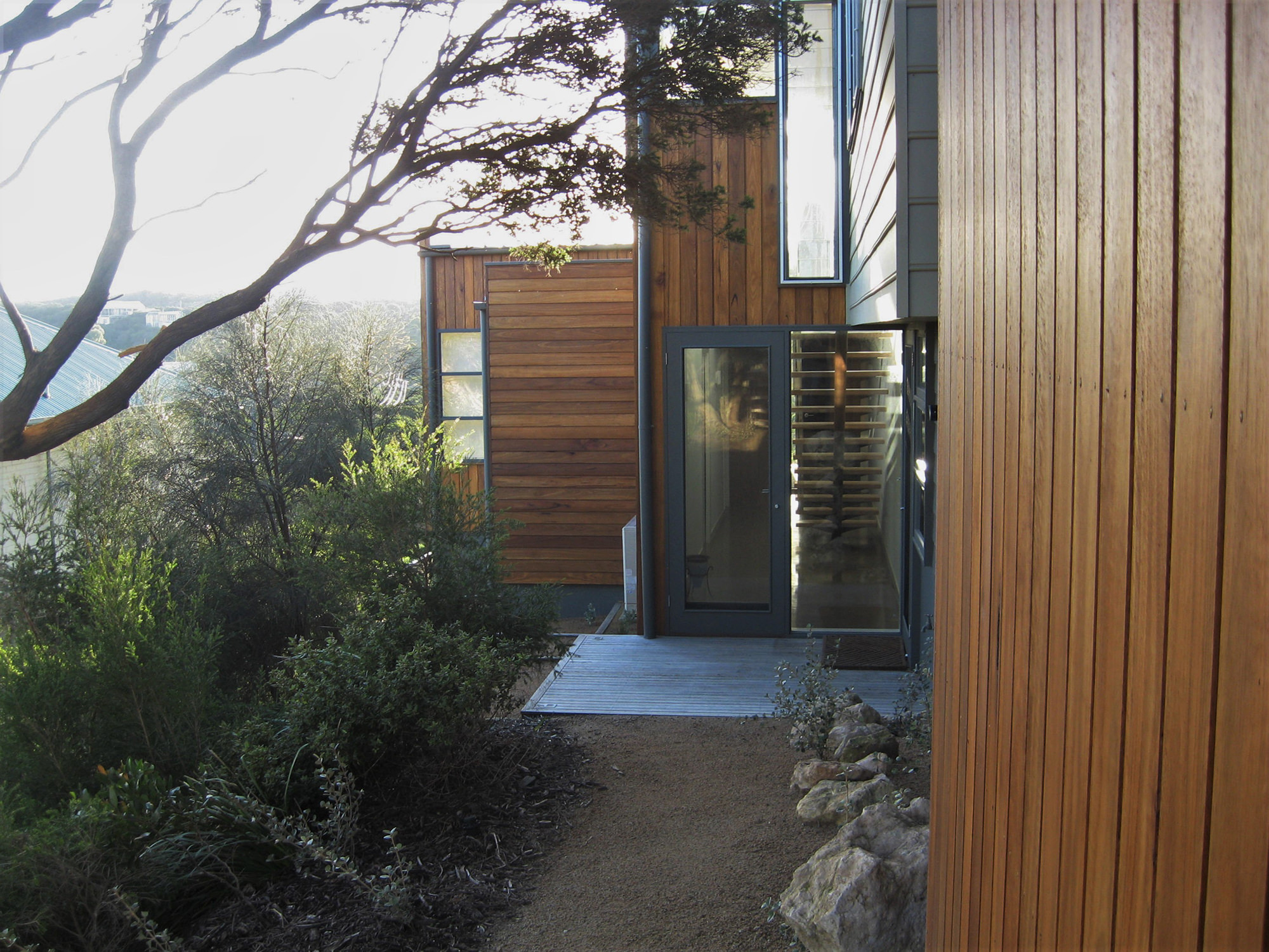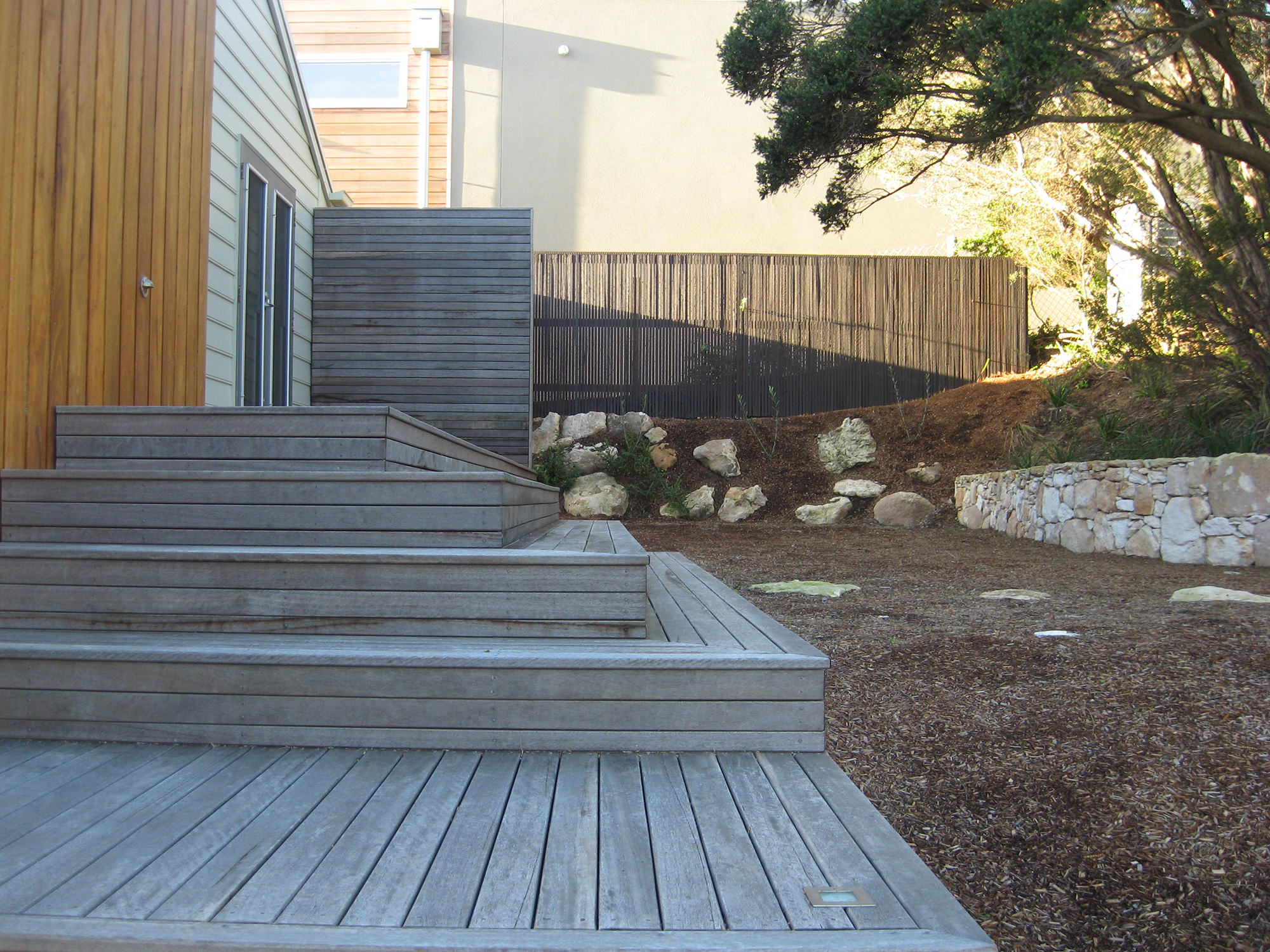 The extending and modernising of this home set above secondary coastal sand dunes left steeply sloping areas for landscaping. Wide gravel paths retained in timber have been developed close to the walls to navigate around the house safely while blending with the landscape.
At the rear, local stone laid into a curved wall acts as a seat dividing the garden from the level terrace. Timber structures to screen unwanted views link with the decks and walls of the home. Original vegetation has been complemented with grasses shrubs & trees local to the area.
Work is currently being undertaken on the recently acquired neighbouring property to establish freer access for vehicles accessing the property and pedestrians walking to the beach just 200 metres away. The space will also open up areas on more even elevation to allow greater provision of outdoor relaxation venues.