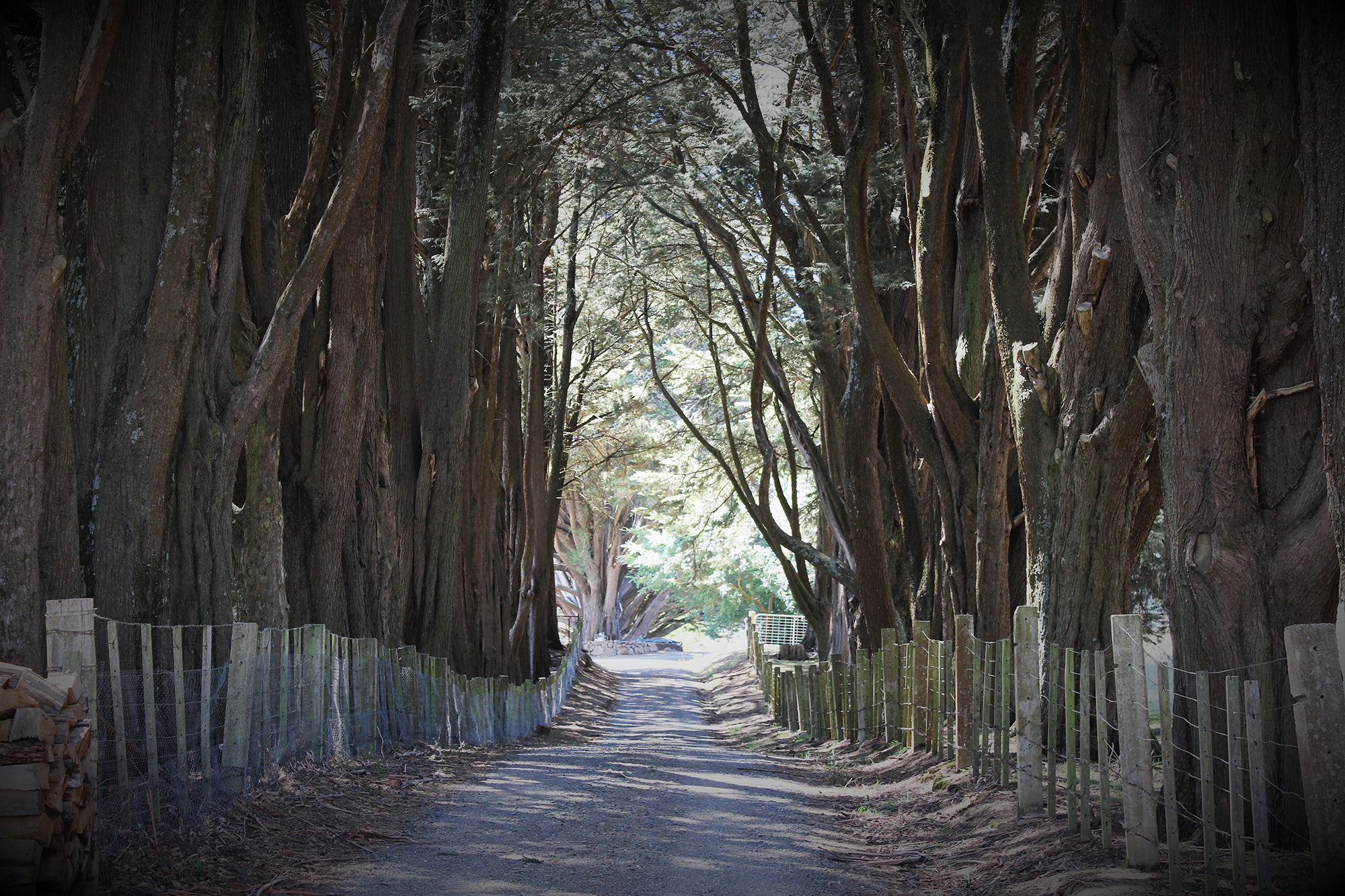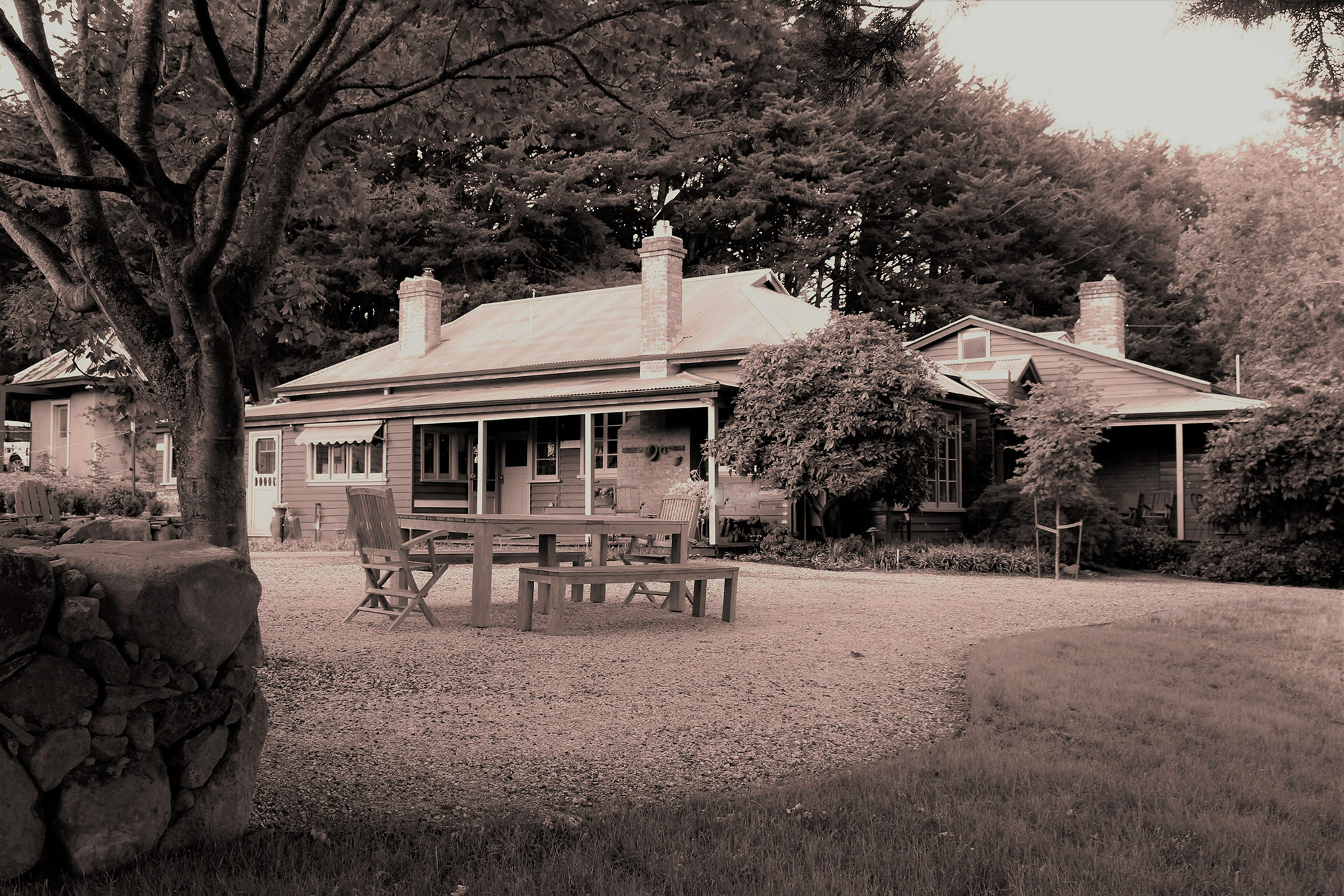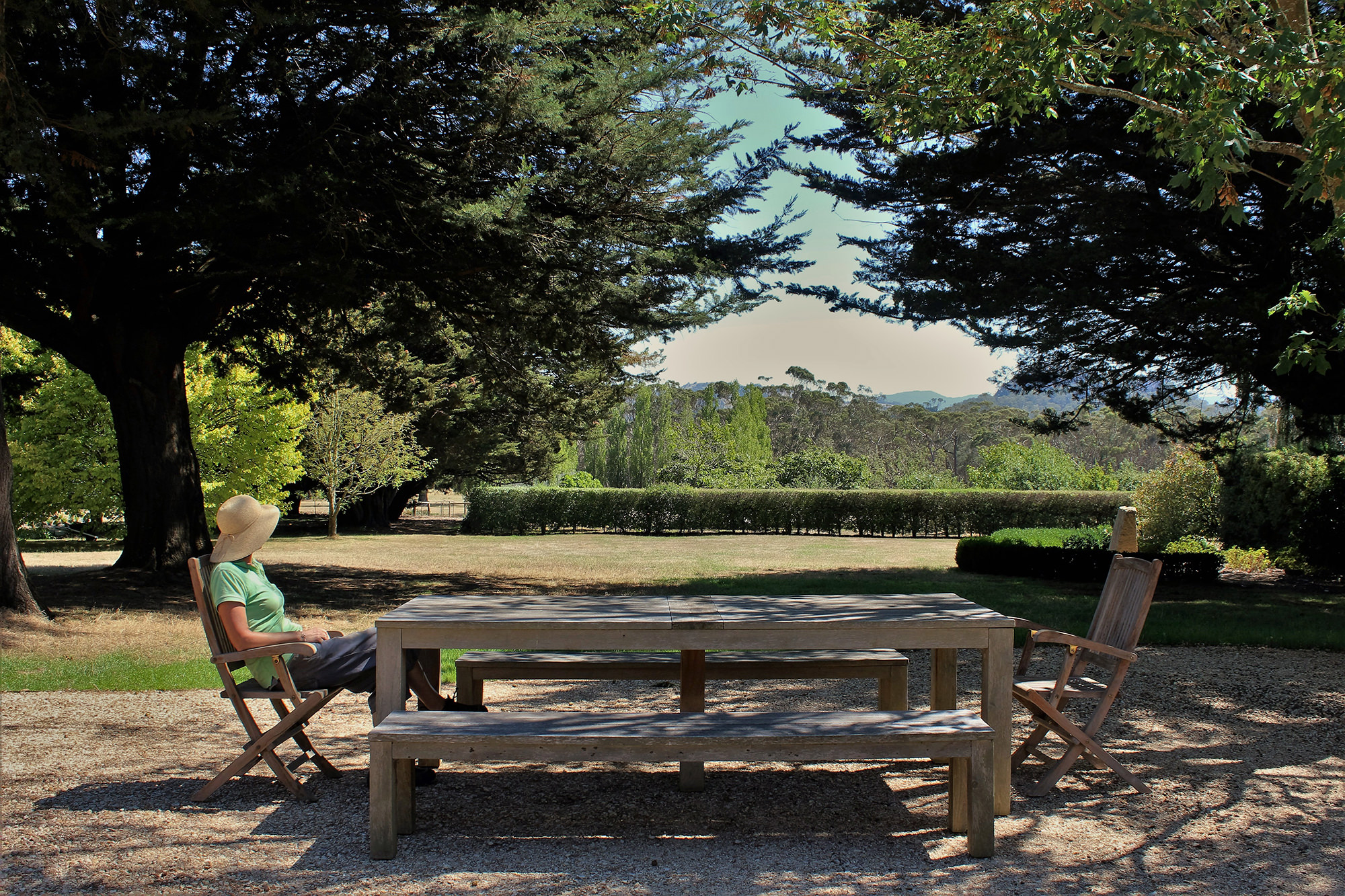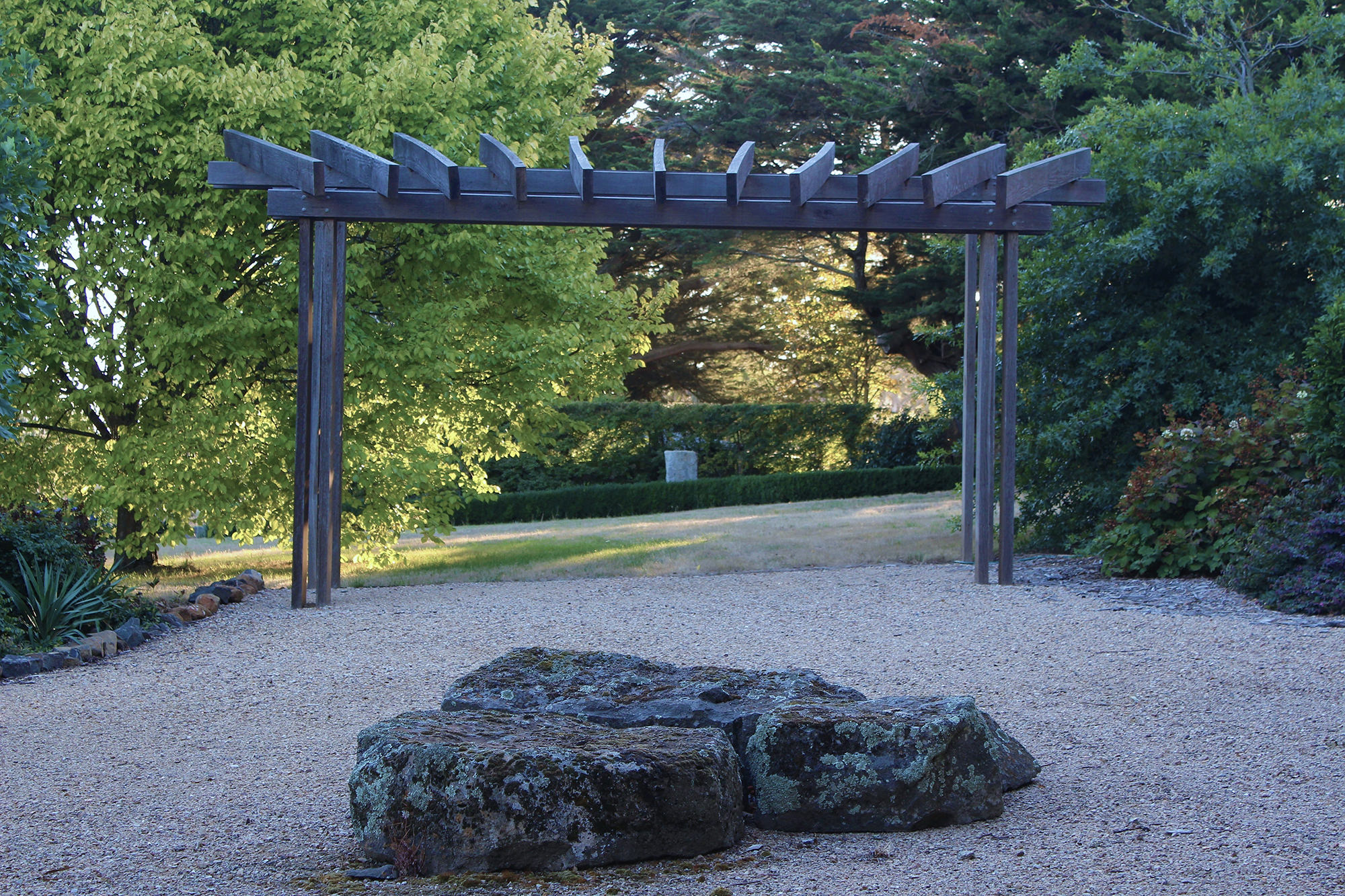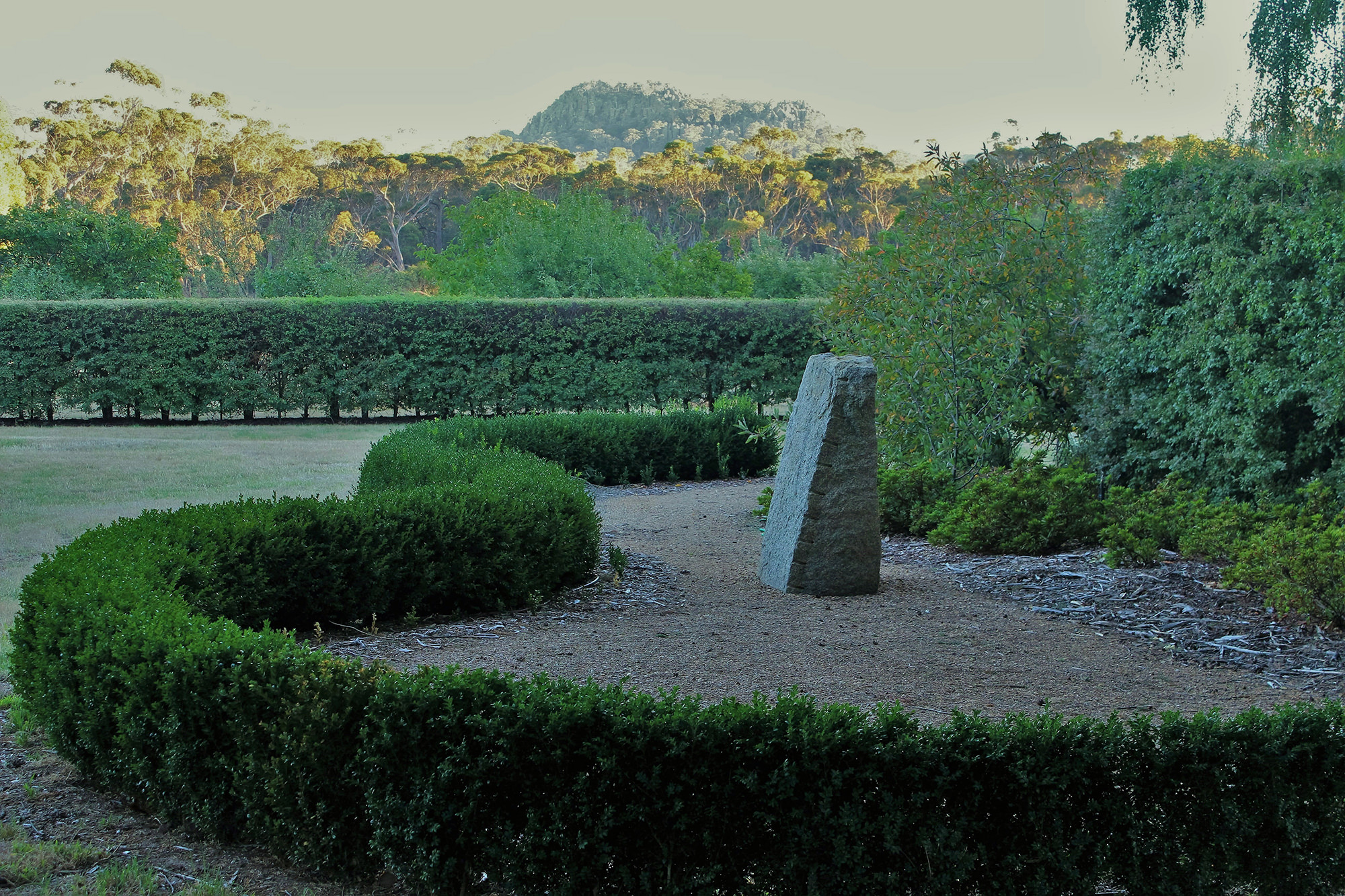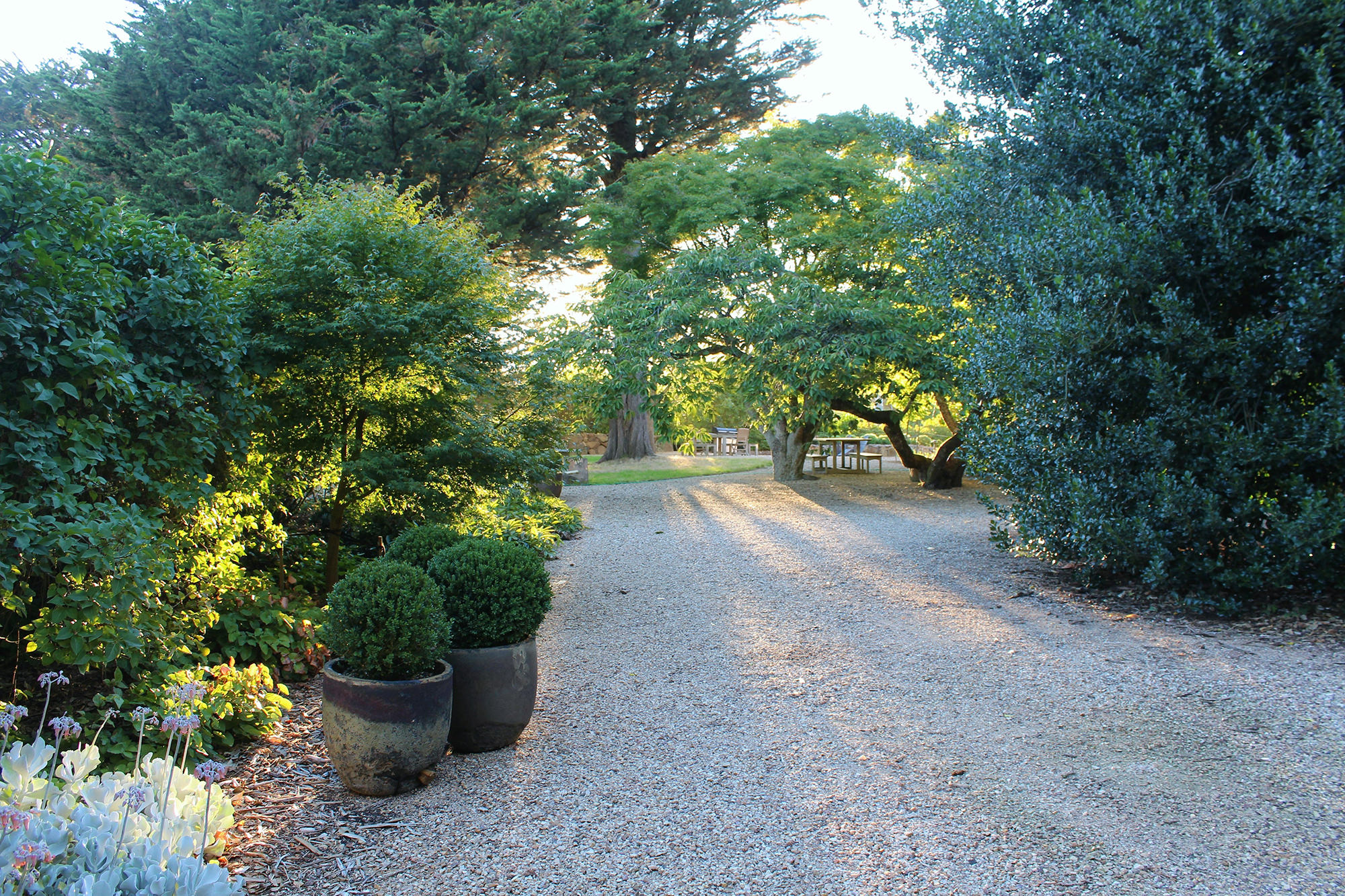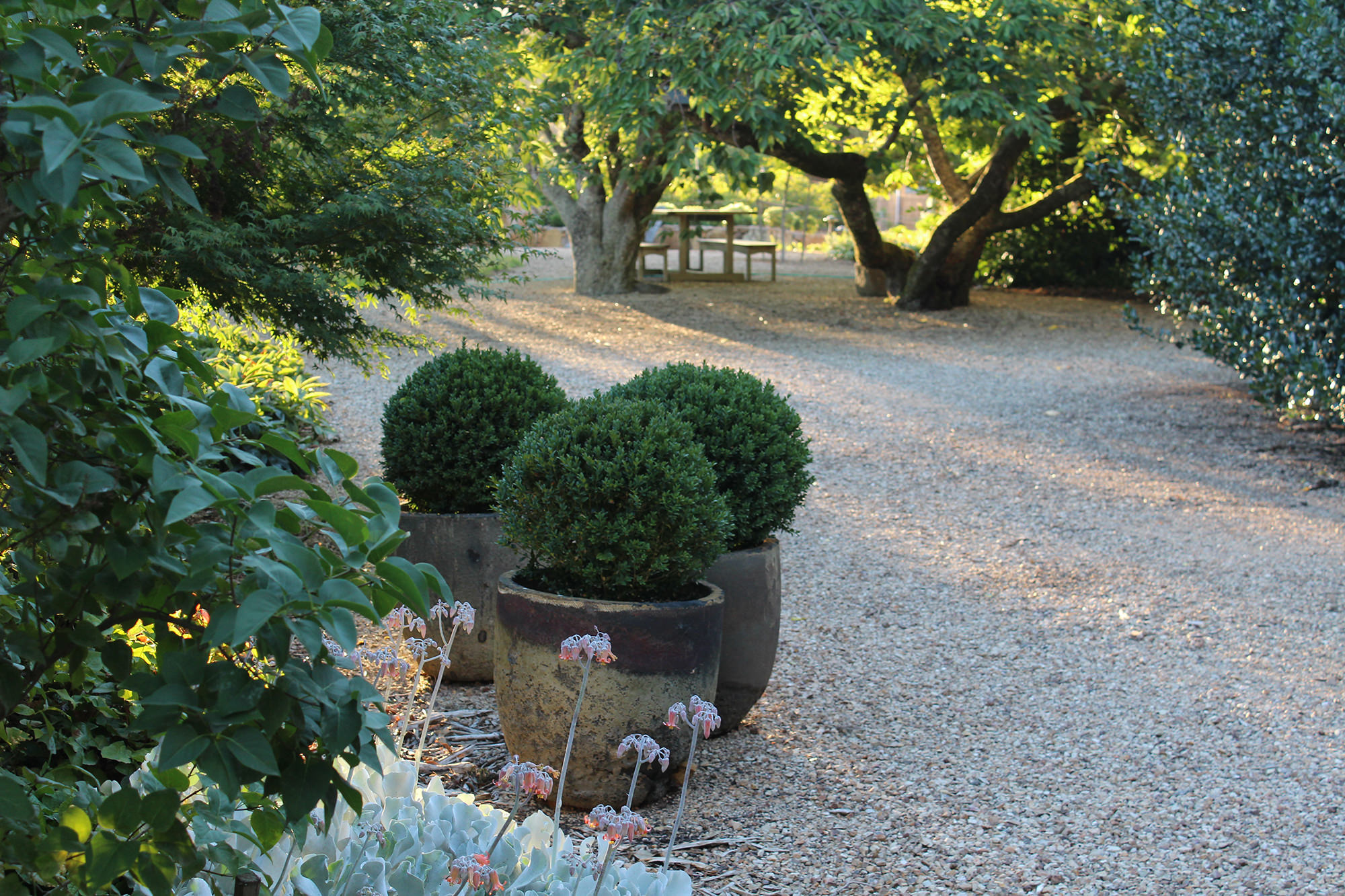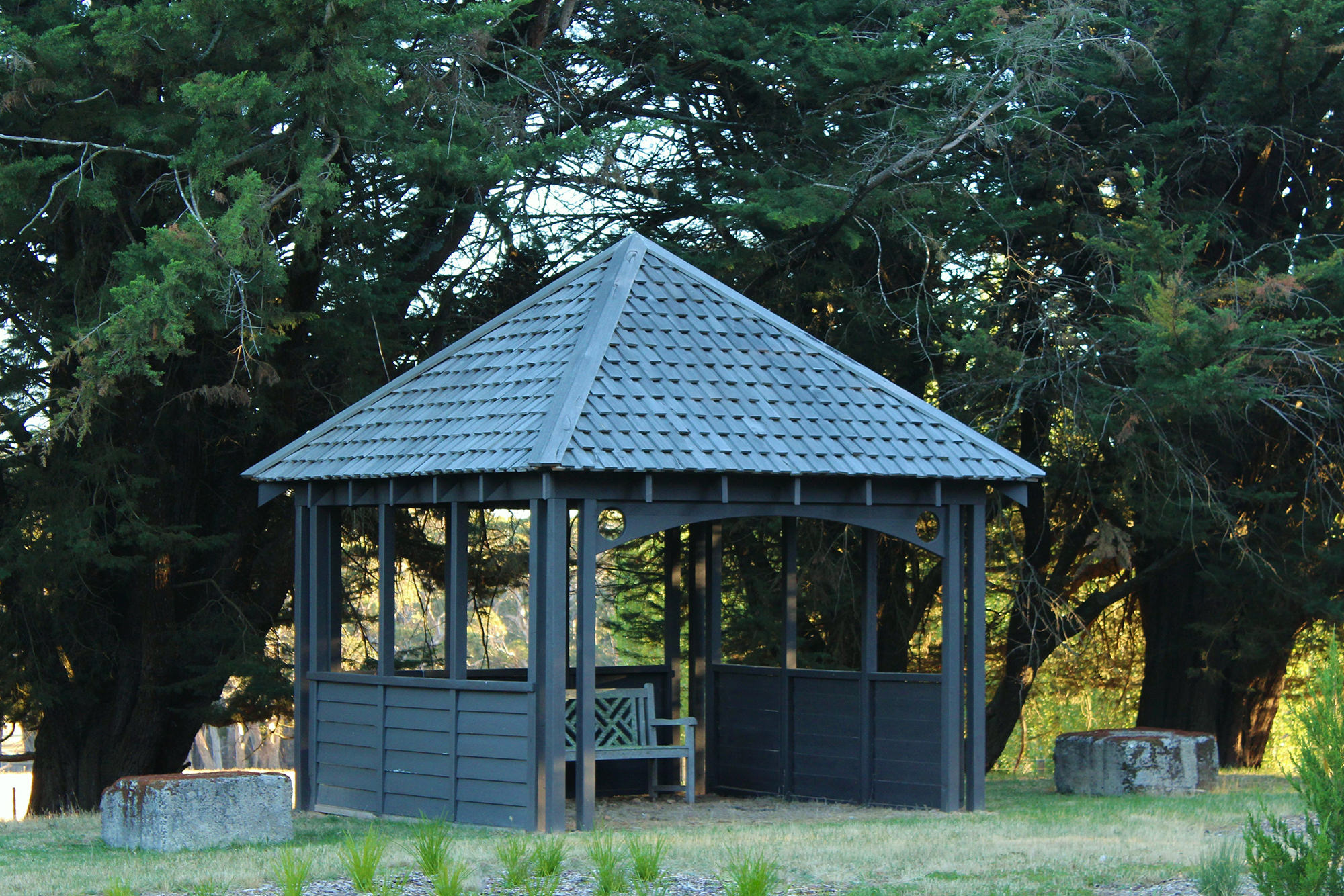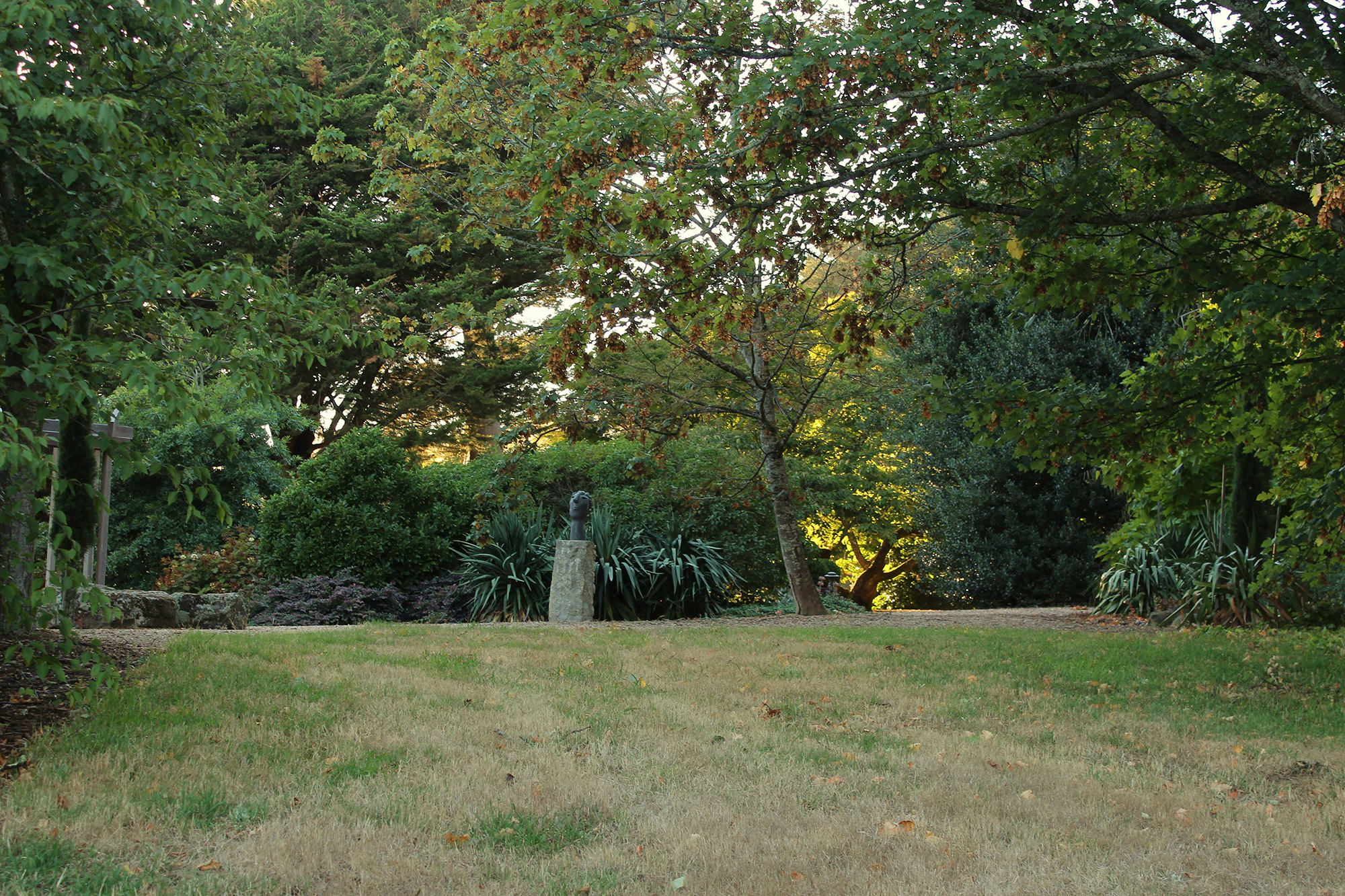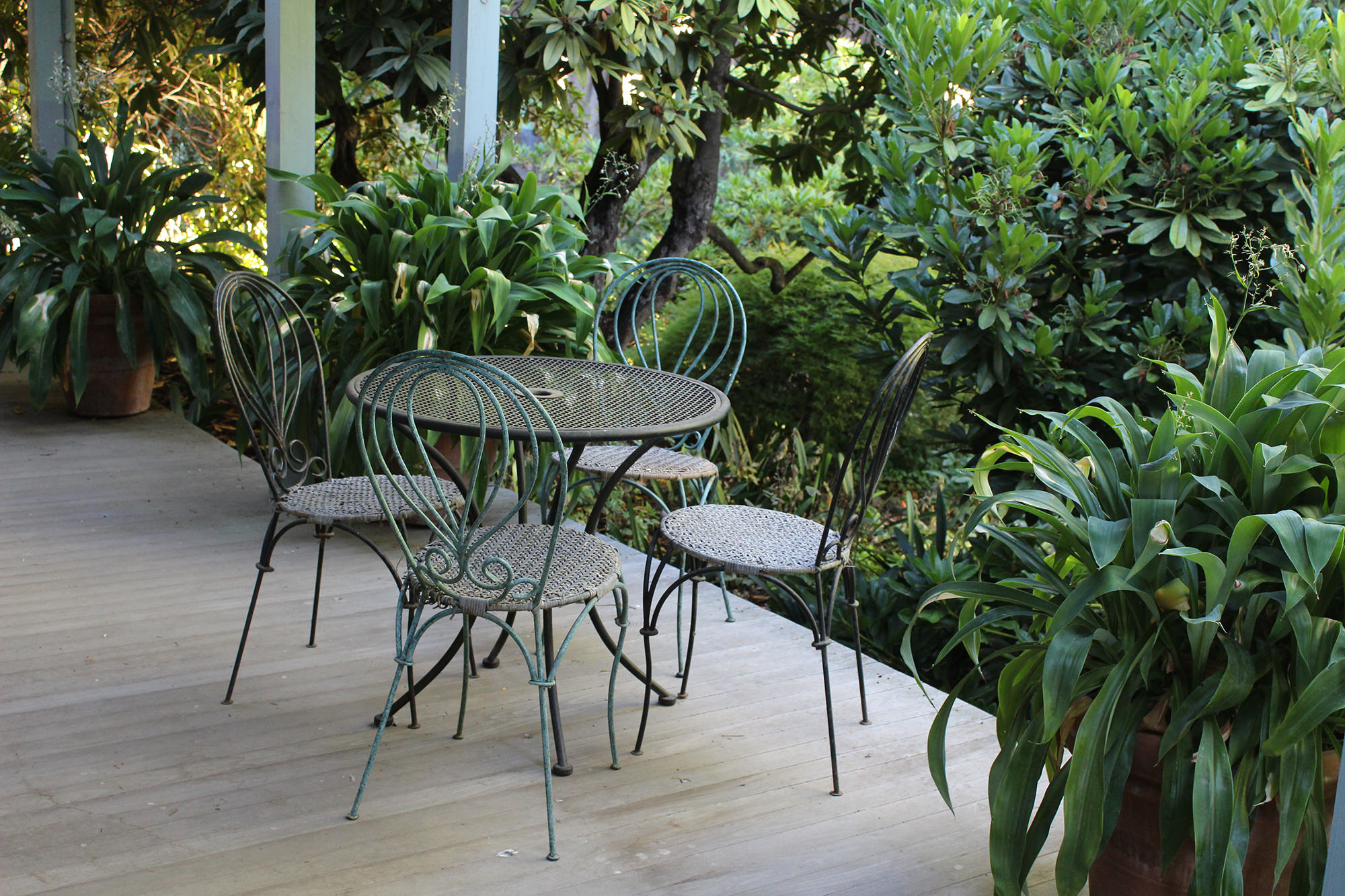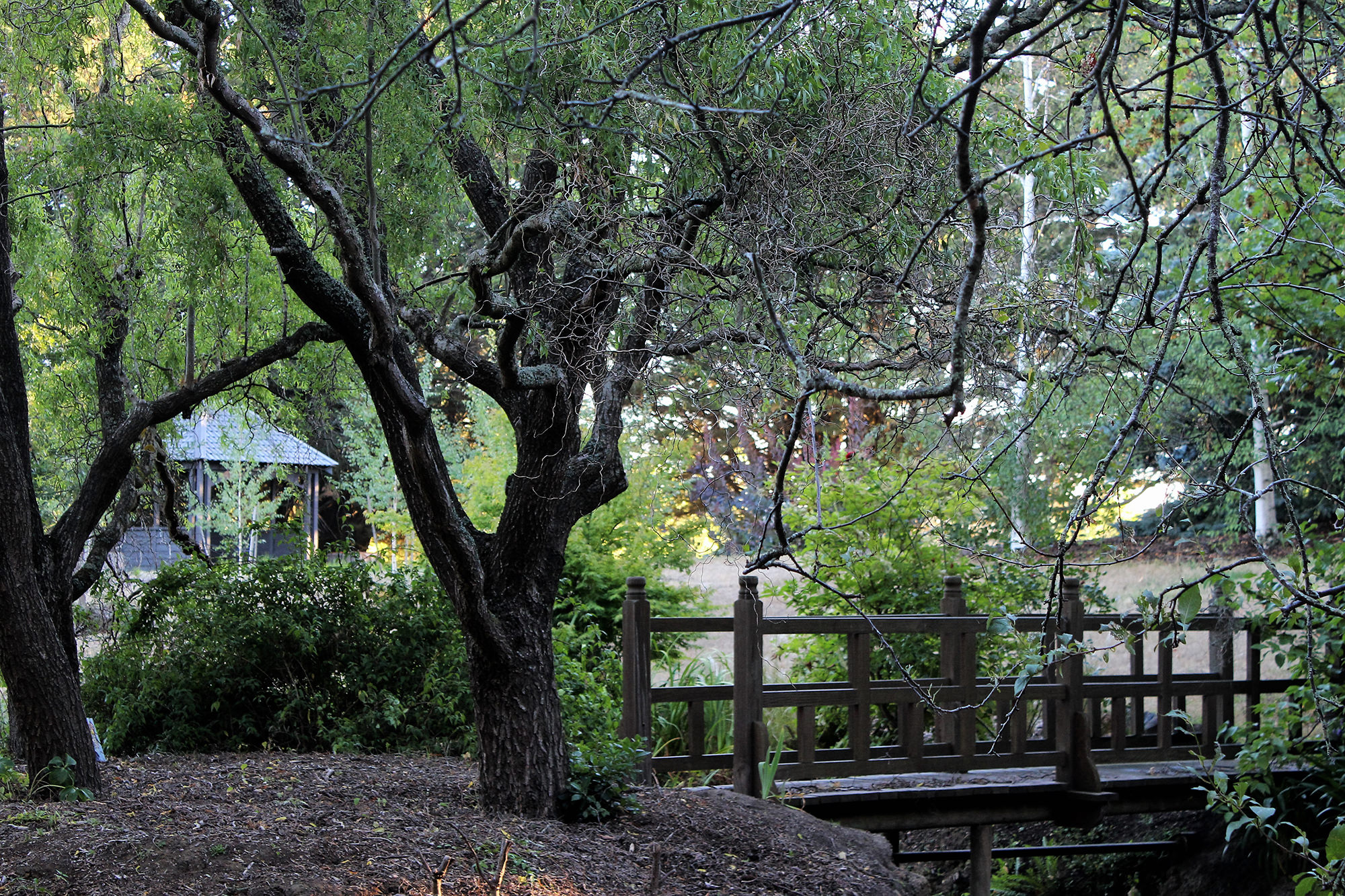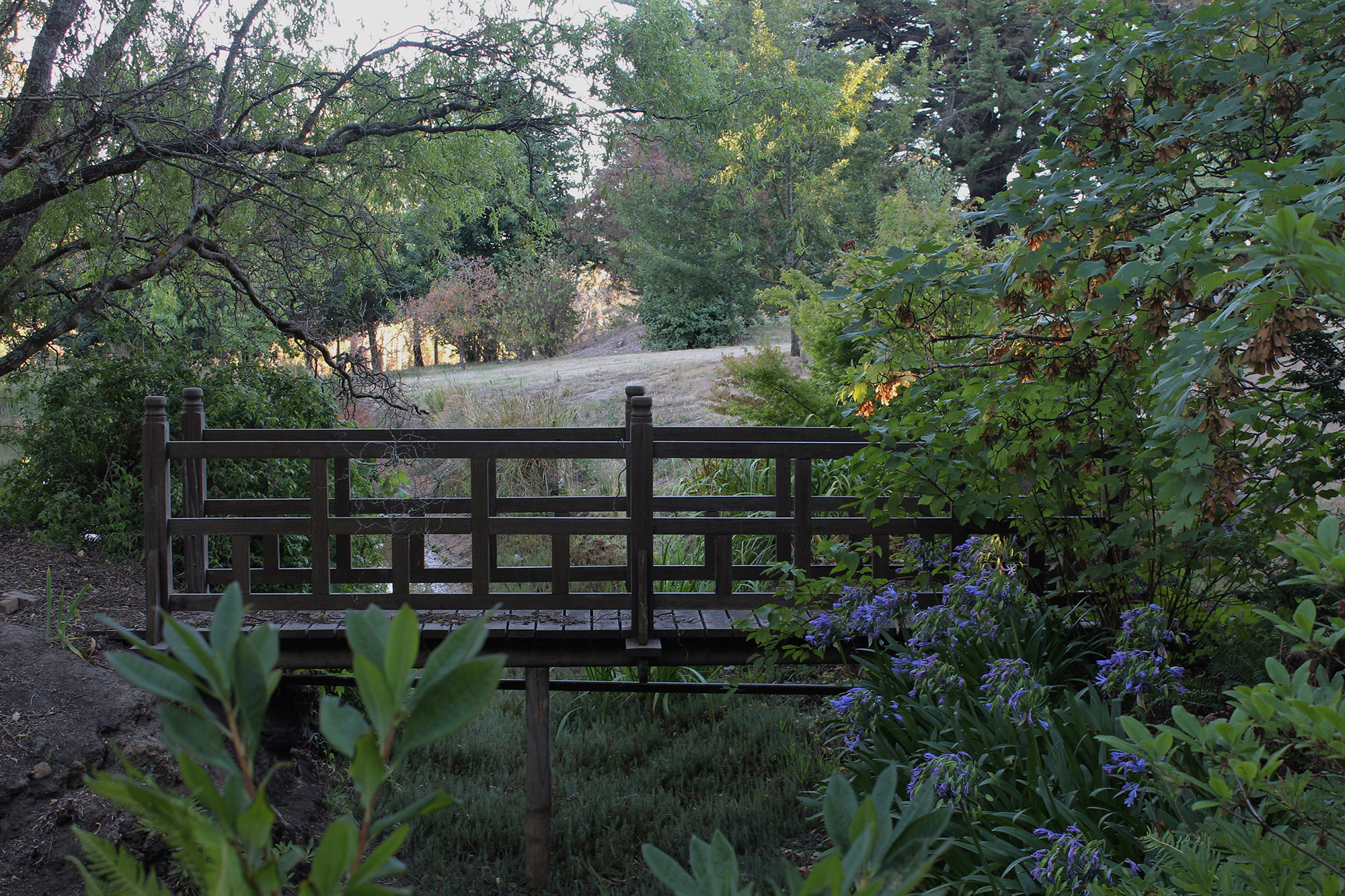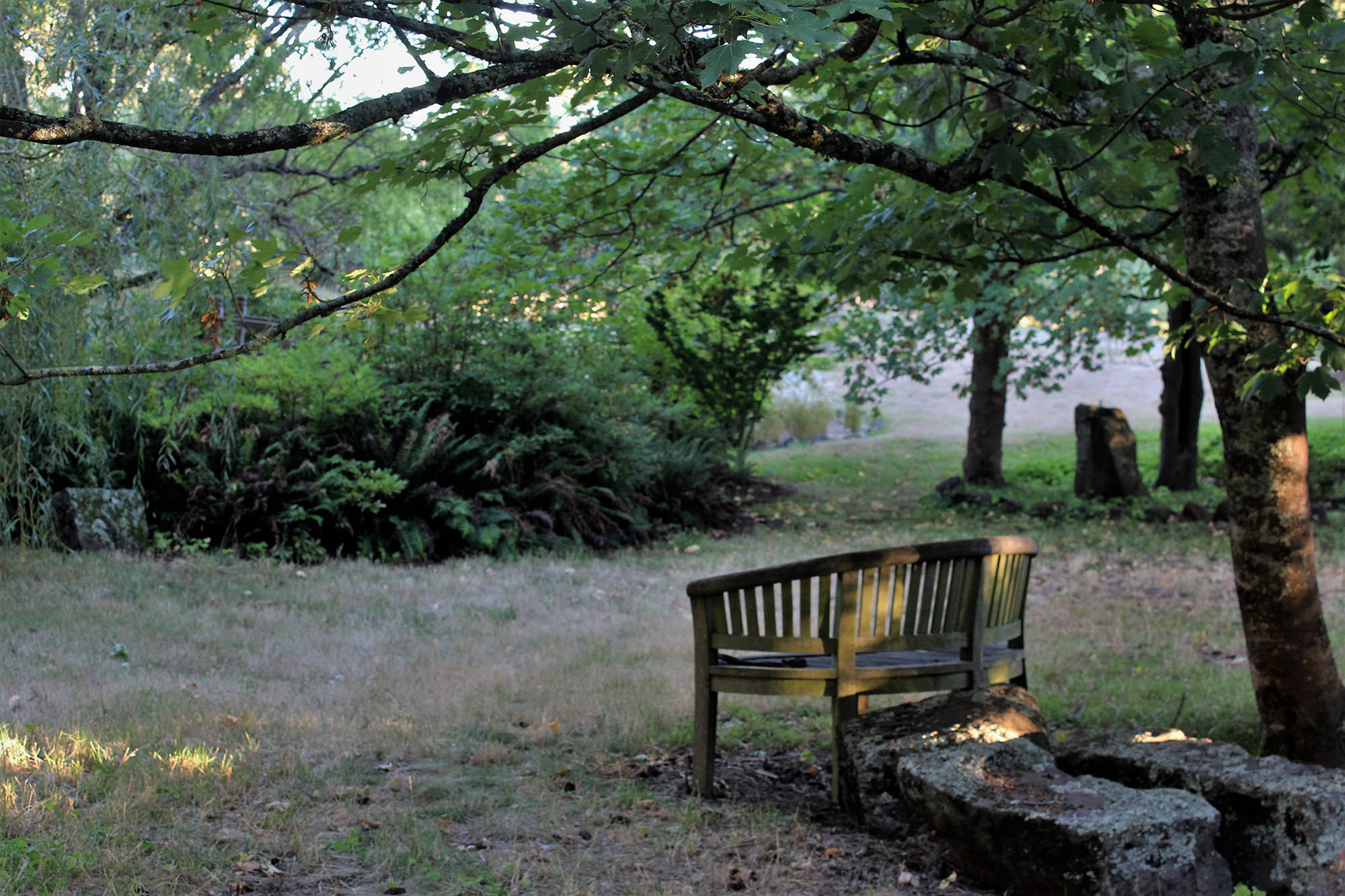 From a garden of sprawling mown grass intermittently interspersed by different specimen trees, this landscape has been transformed through division of spaces into distinct areas so that a sense of theatre is achieved.
Trees that were of notable quality or in distinct locations were singled out to remain as specimens either within existing lawns or in newly installed gravel surfaces while others were encased in newly formed shrub beds. Lawns were shaped beautifully and extremities surrounded by shrub infill beneath the original trees selected for inclusion. Paths were laid to connect around the entire garden and in places they flow out into broad sweeps for generosity of scale.
Strangely positioned granite and bluestone rocks were lifted and re-located for future resting points as more sculpture finds its way into this garden. A lovely bronze head sits supreme, overlooking a re-fashioned lawn tennis court and down to the gazebo designed by the owner, an architect.
A back bone to the garden is its role in providing kitchen provisions fresh for the dining table and to preserve for later use. A formal cluster of raised beds lie behind a picket fence where many vegetables are grown. And while the main fruit orchard is in the outer reaches, a citrus grove was designed to fit closer to the house between the kitchen garden and an arc of original lilac bushes. Hens are housed close to this epicentre of the garden.