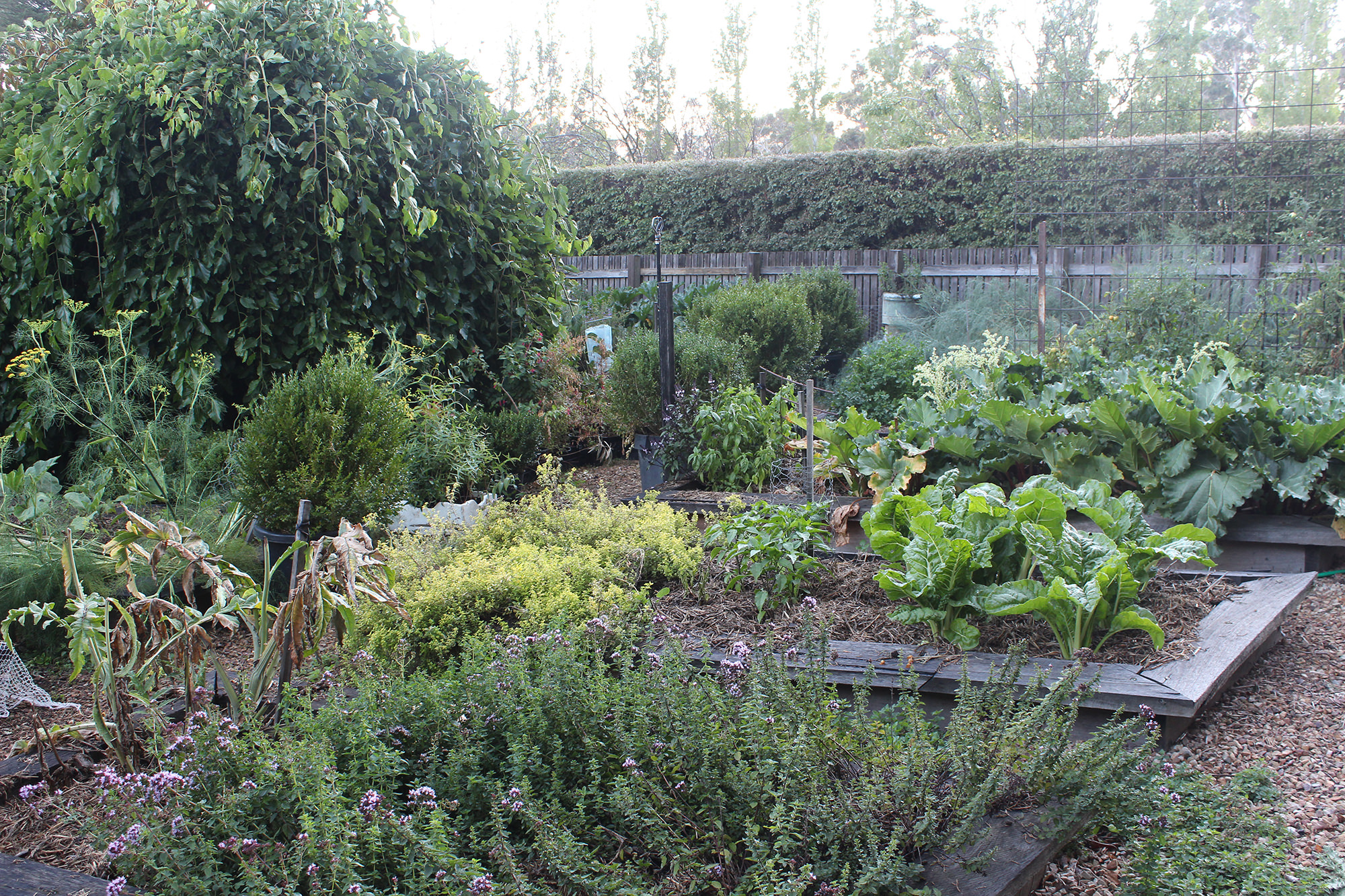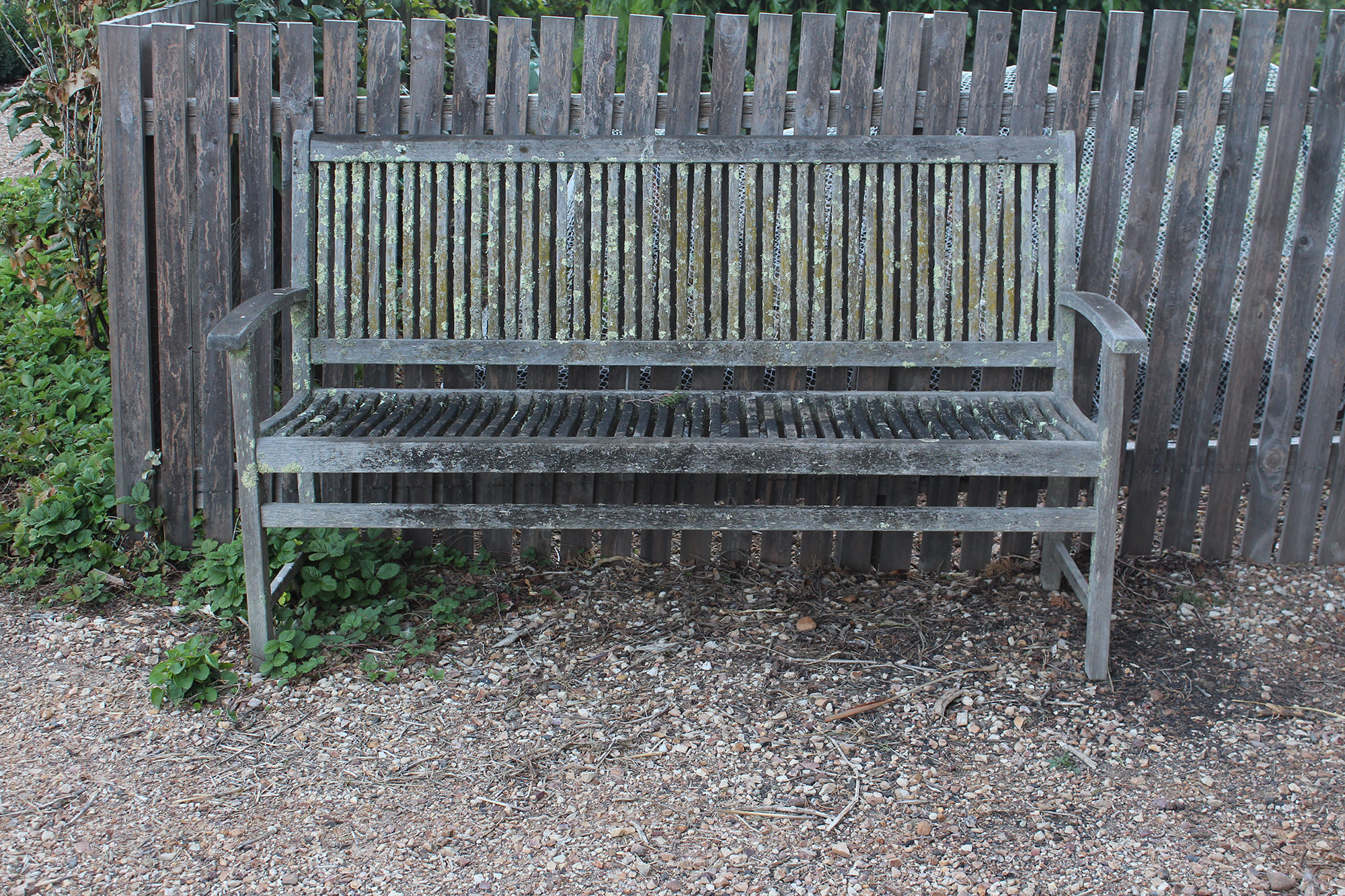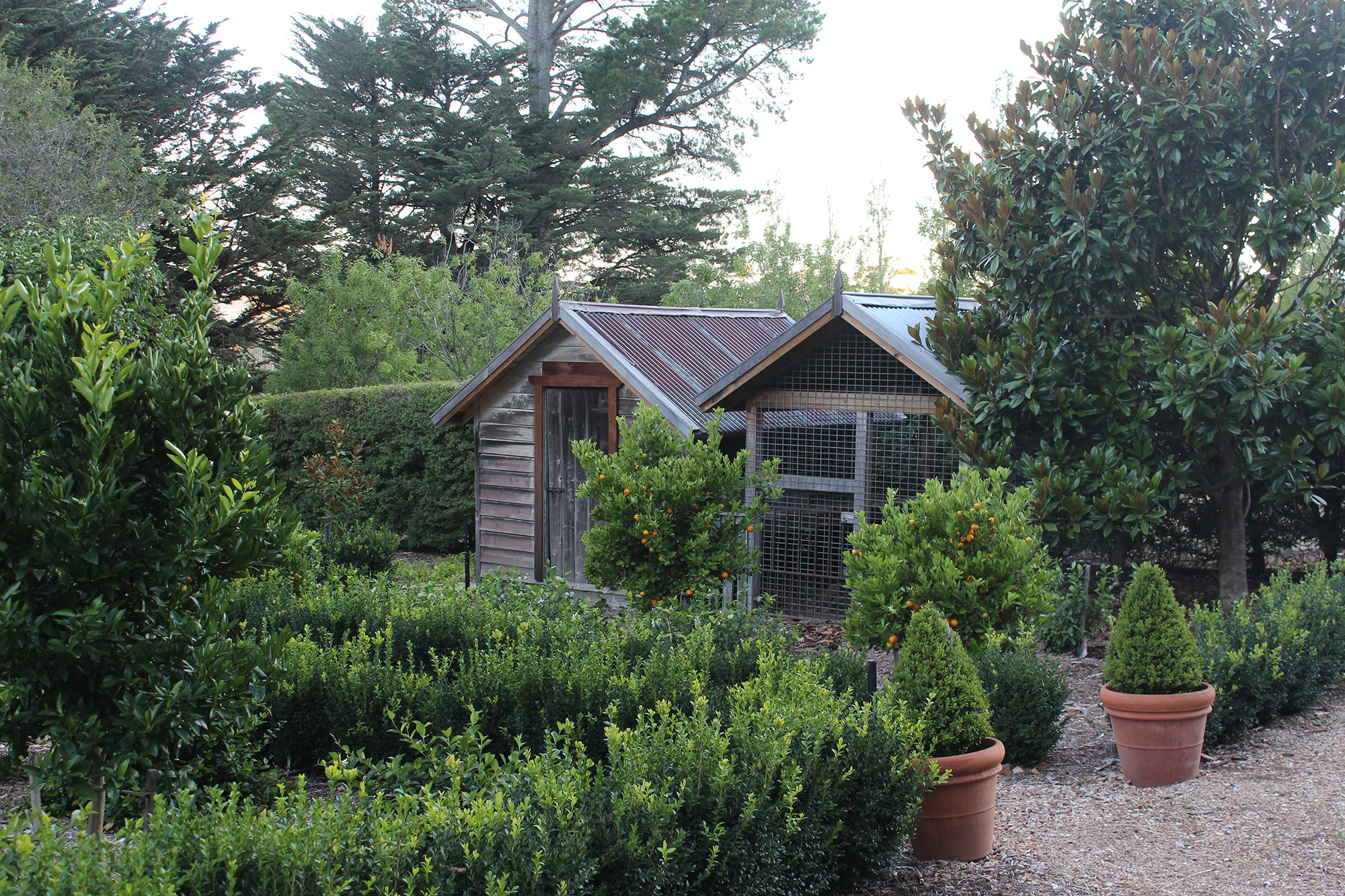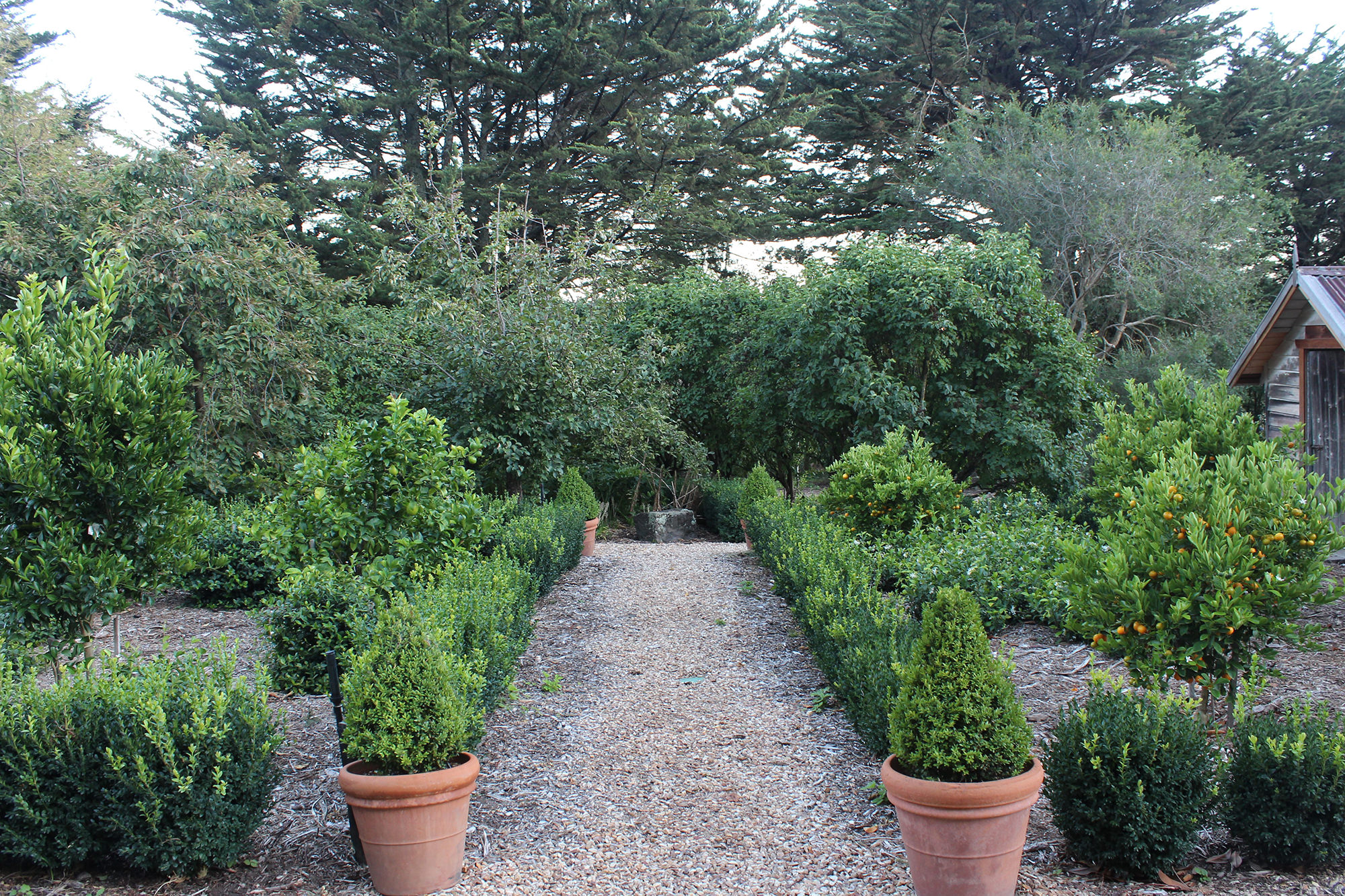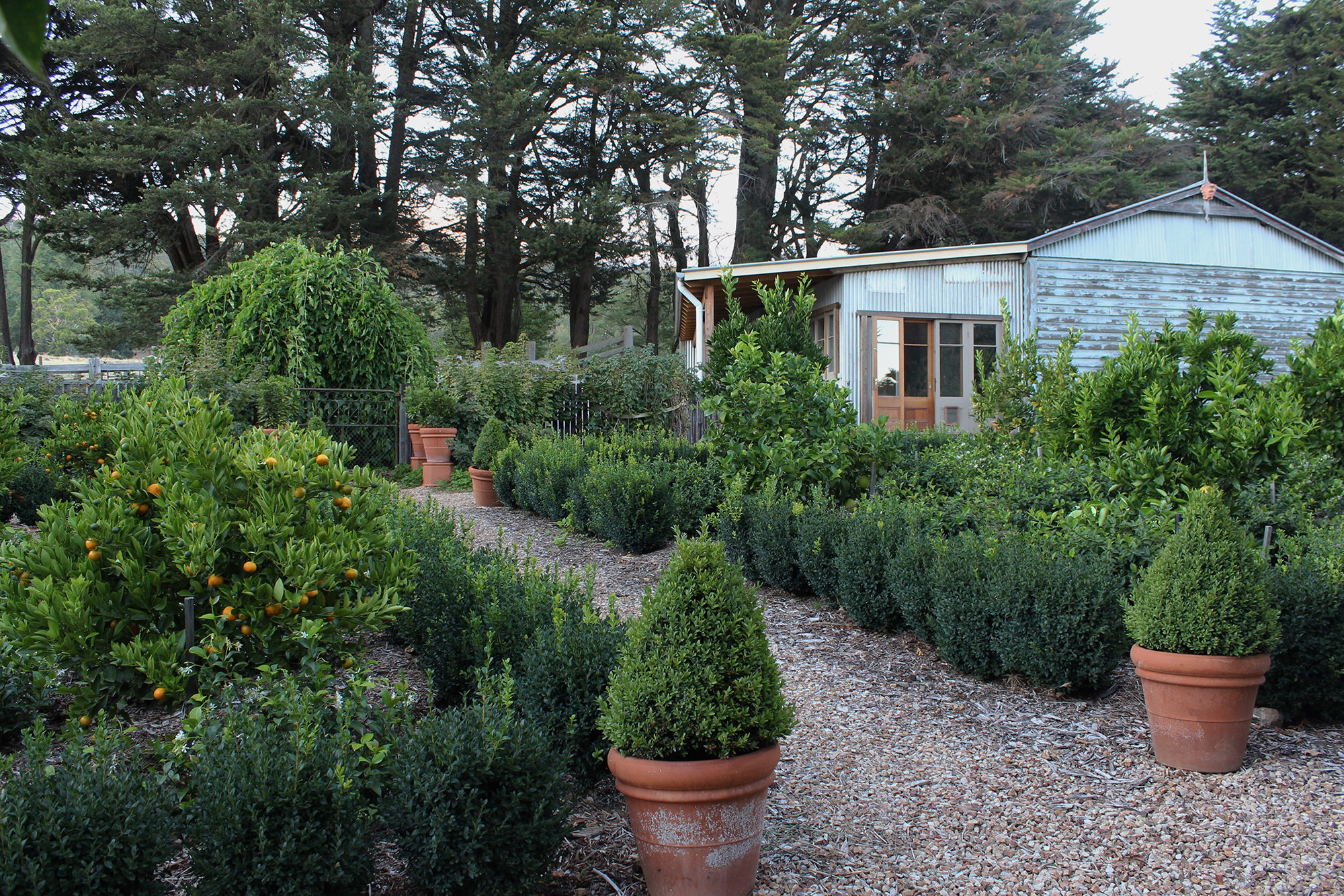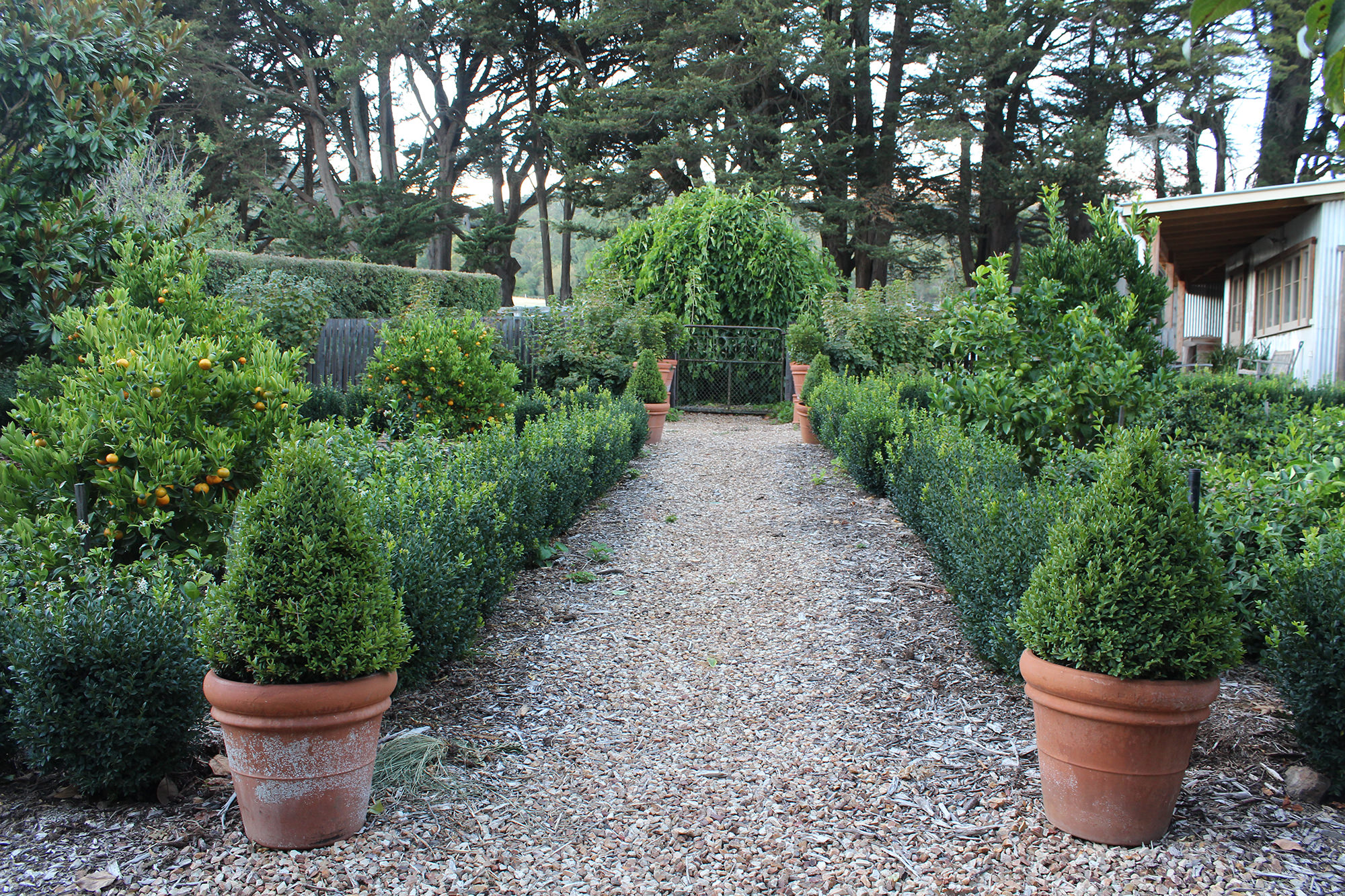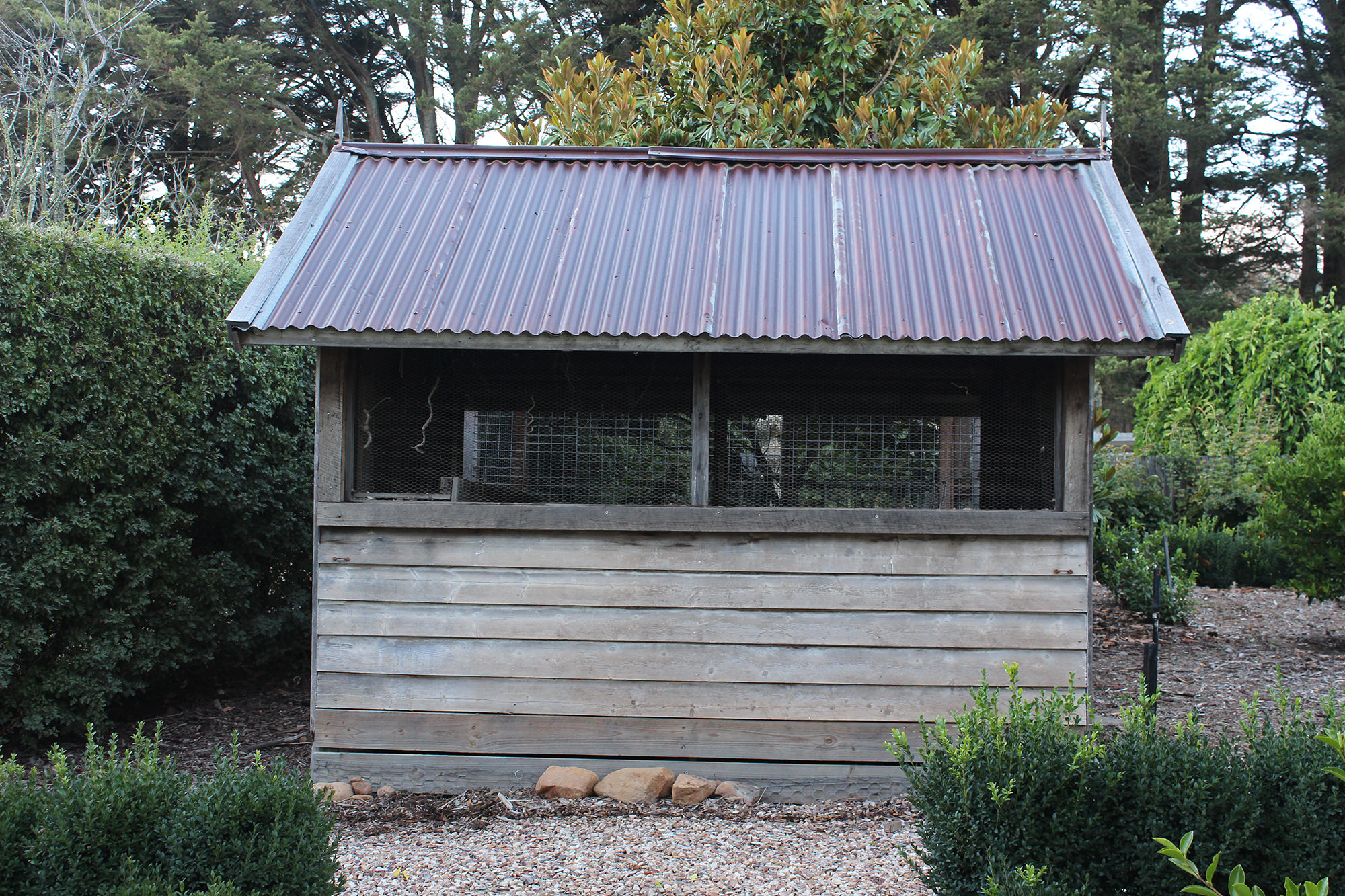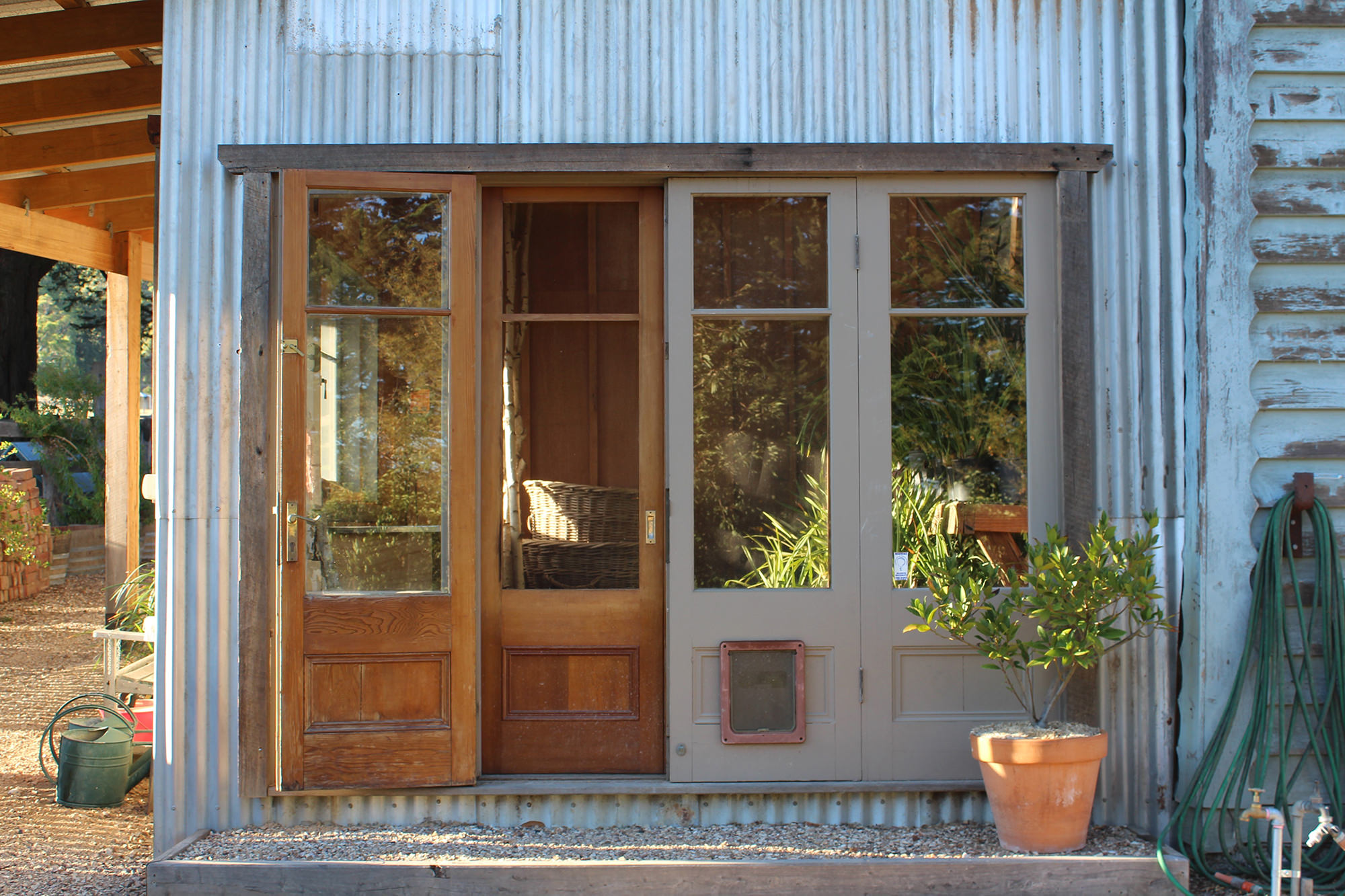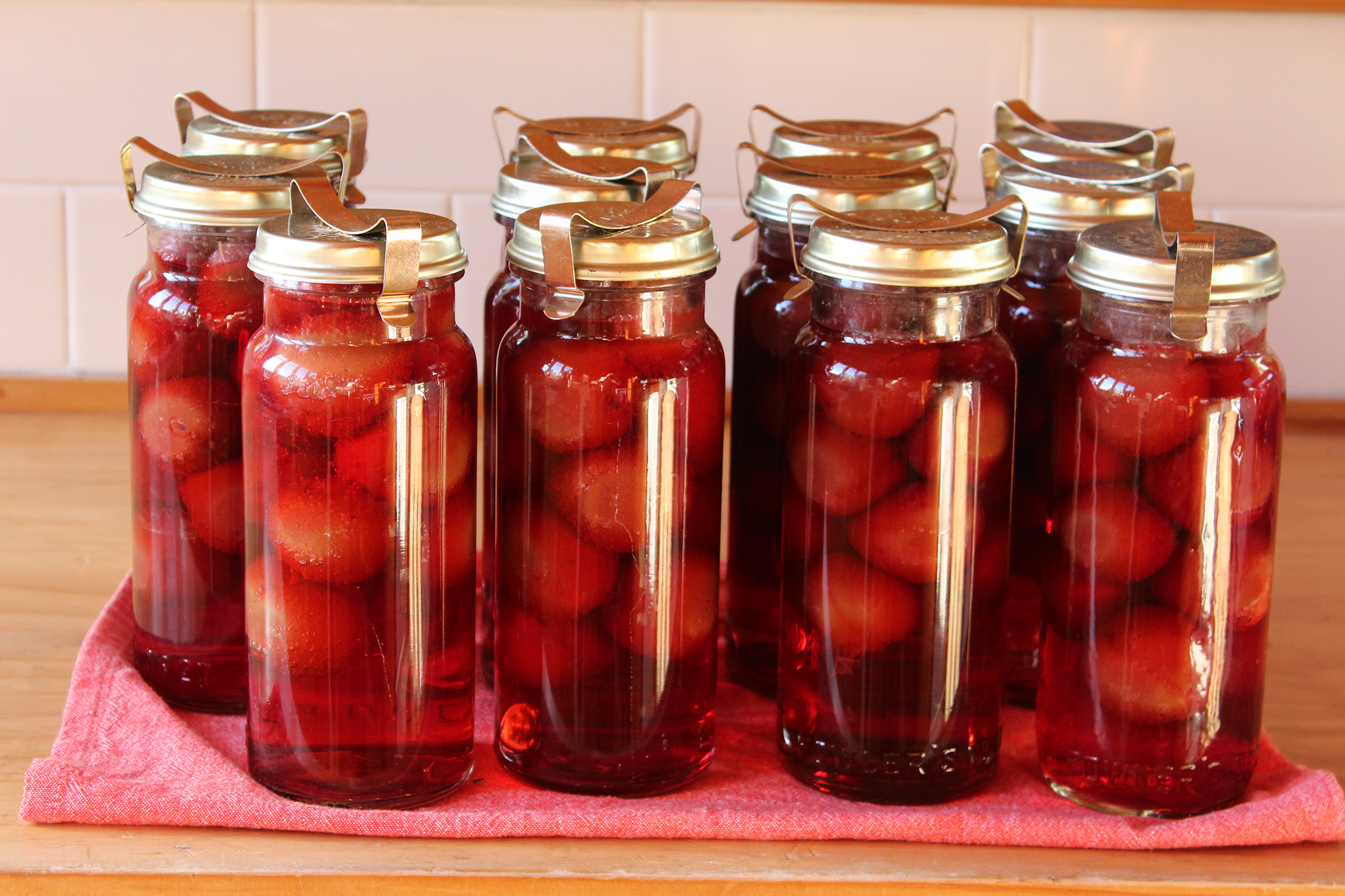 An integral part of the garden at Hanging Rock is devoted to the cultivation of edible produce. Fresh fruits and vegetables are prized for what they contribute to meals and beverages while jams, jellies, chutneys, dried herbs, chilled teas and bottled fruits extend the life of harvests, filling the shelves of the pantry for later culinary selection.
My own pantry currently houses medlar jelly, rhubarb and raspberry jam and cumquat marmalade made by Heather. Swapping food is fun – I have arrived on occasions with blueberries and purple beans from our summer garden while she has sent me home with mild green chillies.
Here, the established orchard at the bottom of the garden provides apples pears quinces stone fruits and nuts over summer. Vegetables are densely grown in raised planter beds inside the bounds of a picket fence close to a refurbished potting and tool shed. Nearby, fruiting brambles are encouraged against walls, while immediately below, a formal citrus garden has been laid out to yield a range of fruits throughout the year including cumquats, lemons and lime.
The old goose shed was re-located to this hub. It has been extended for Heather's egg-laying hens to be well accommodated close to the home, production and compost areas.