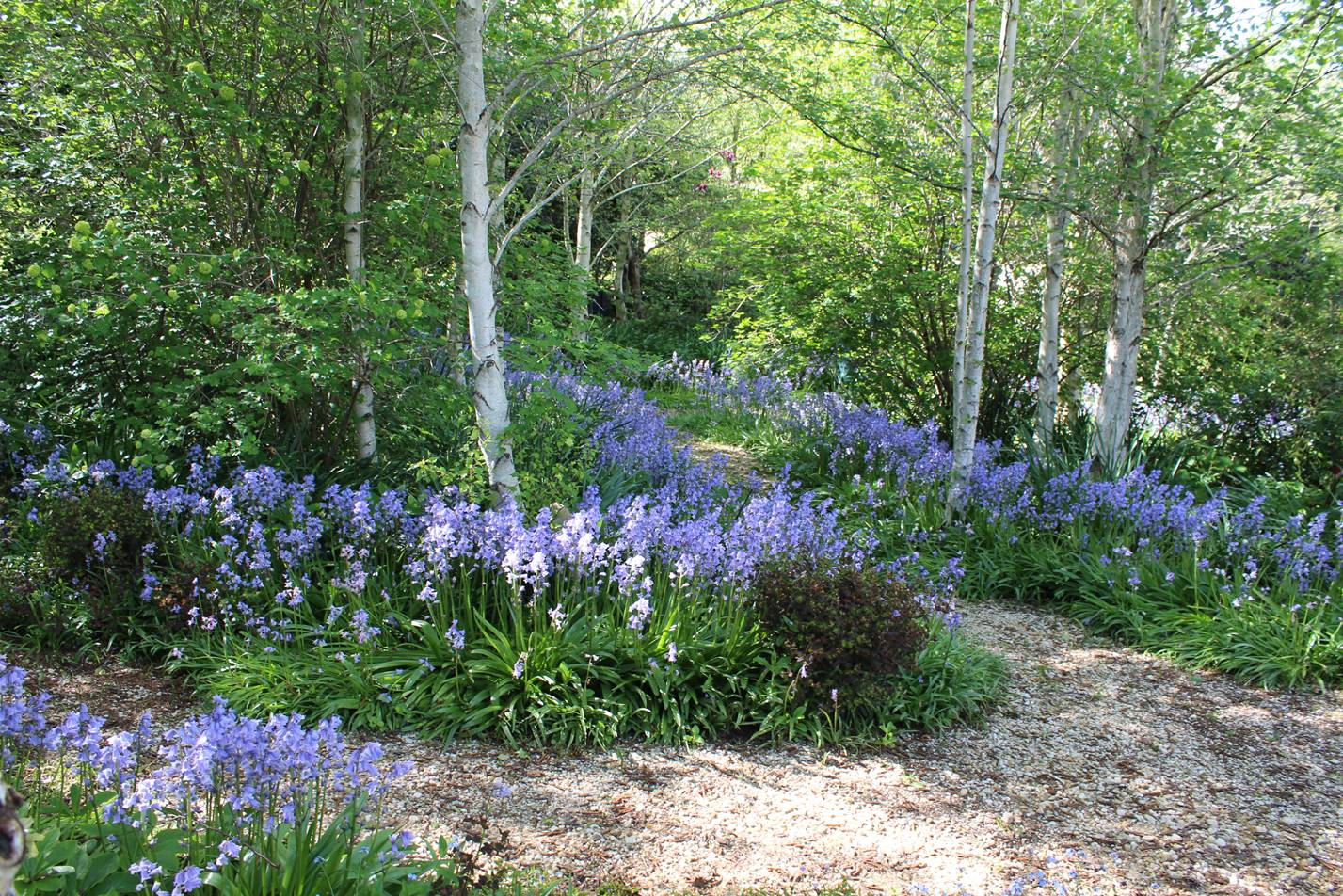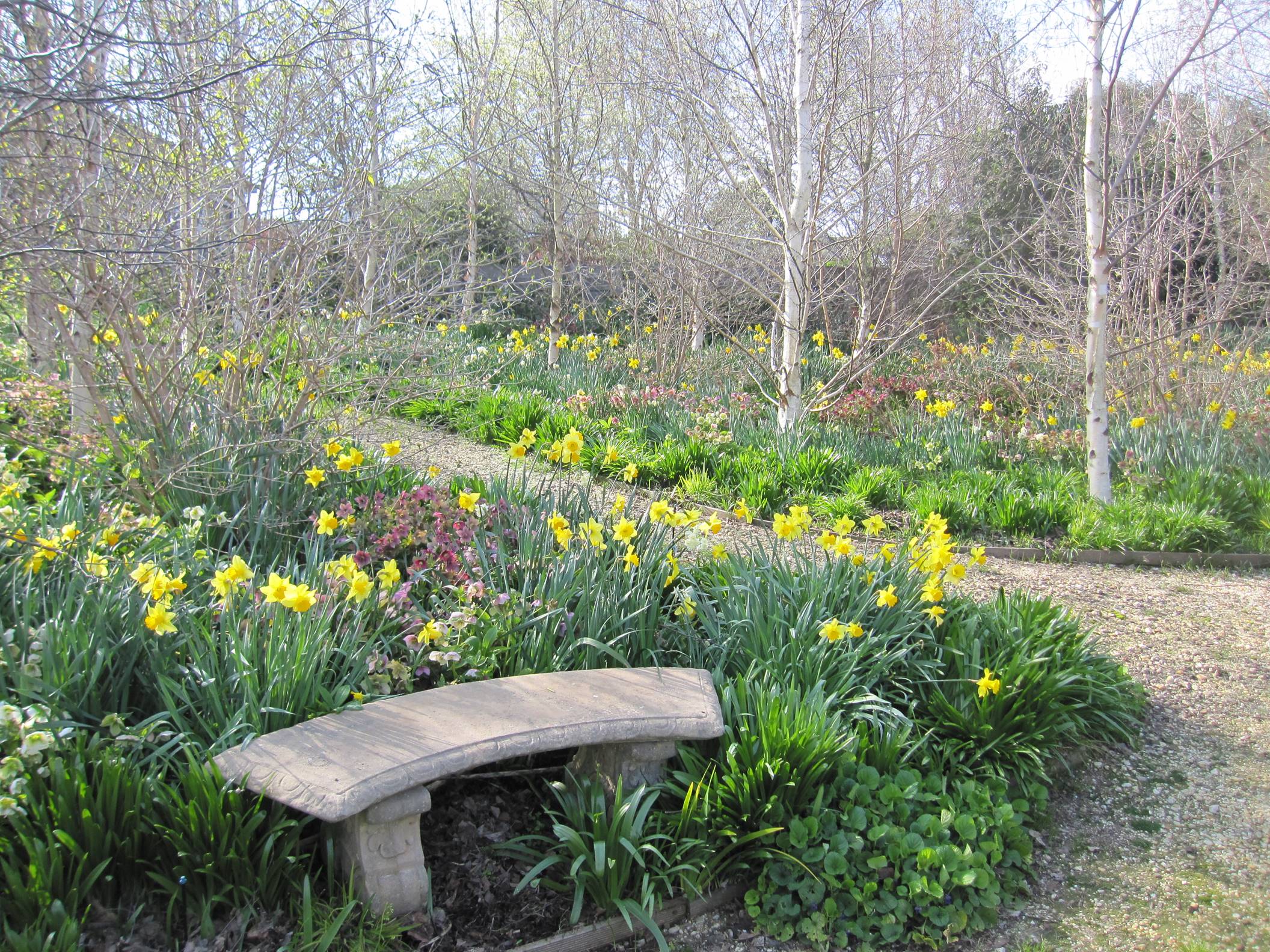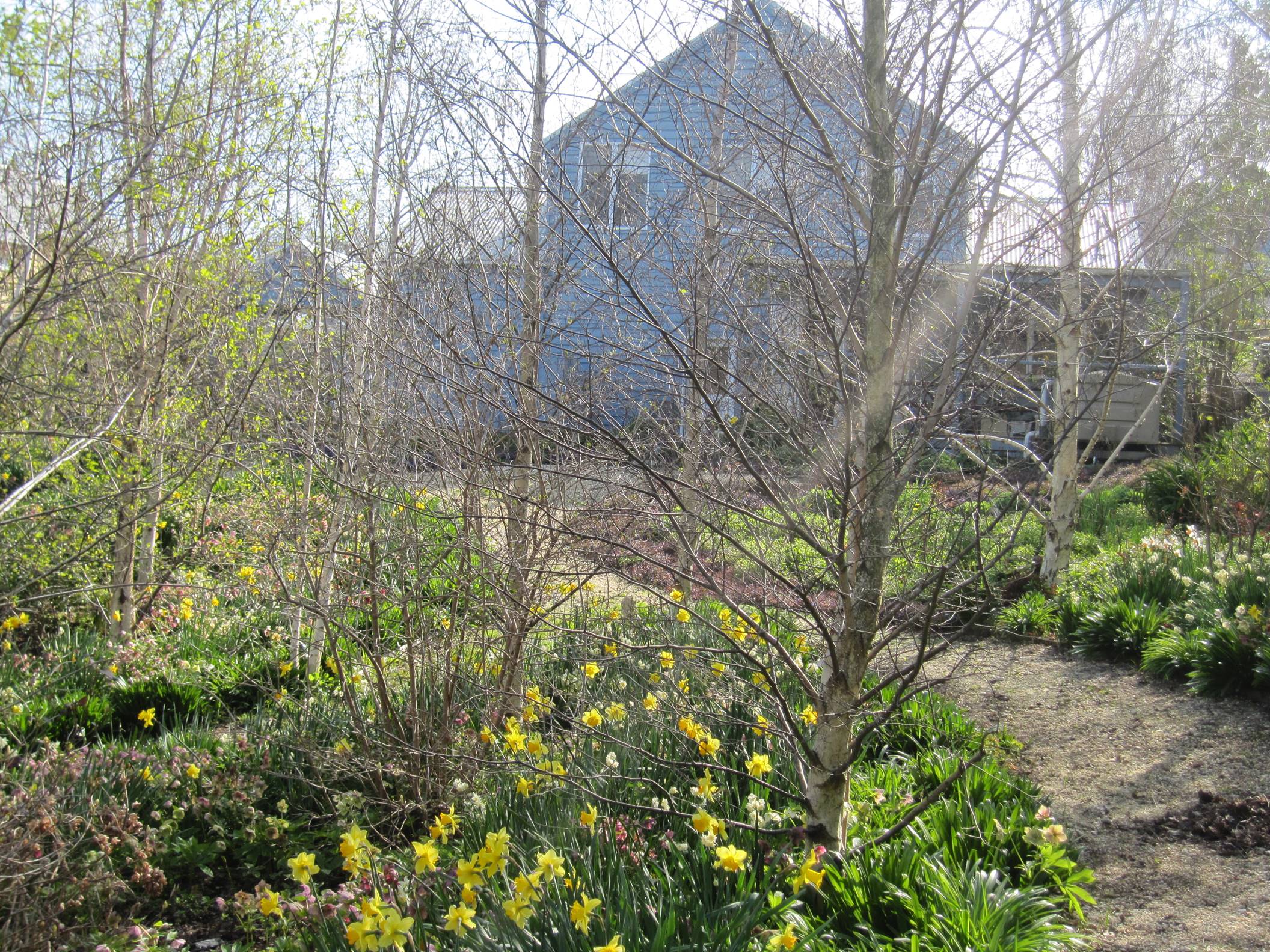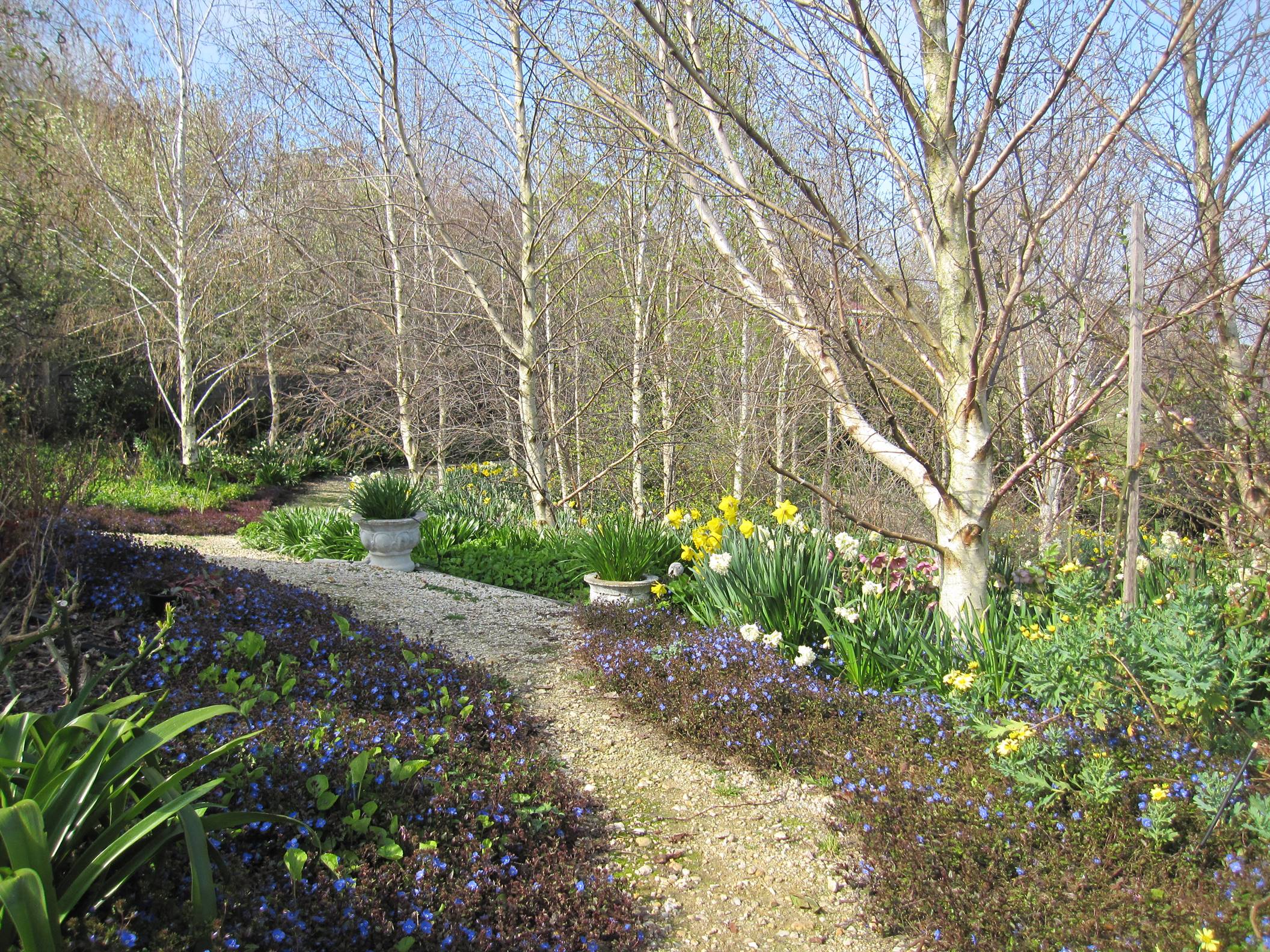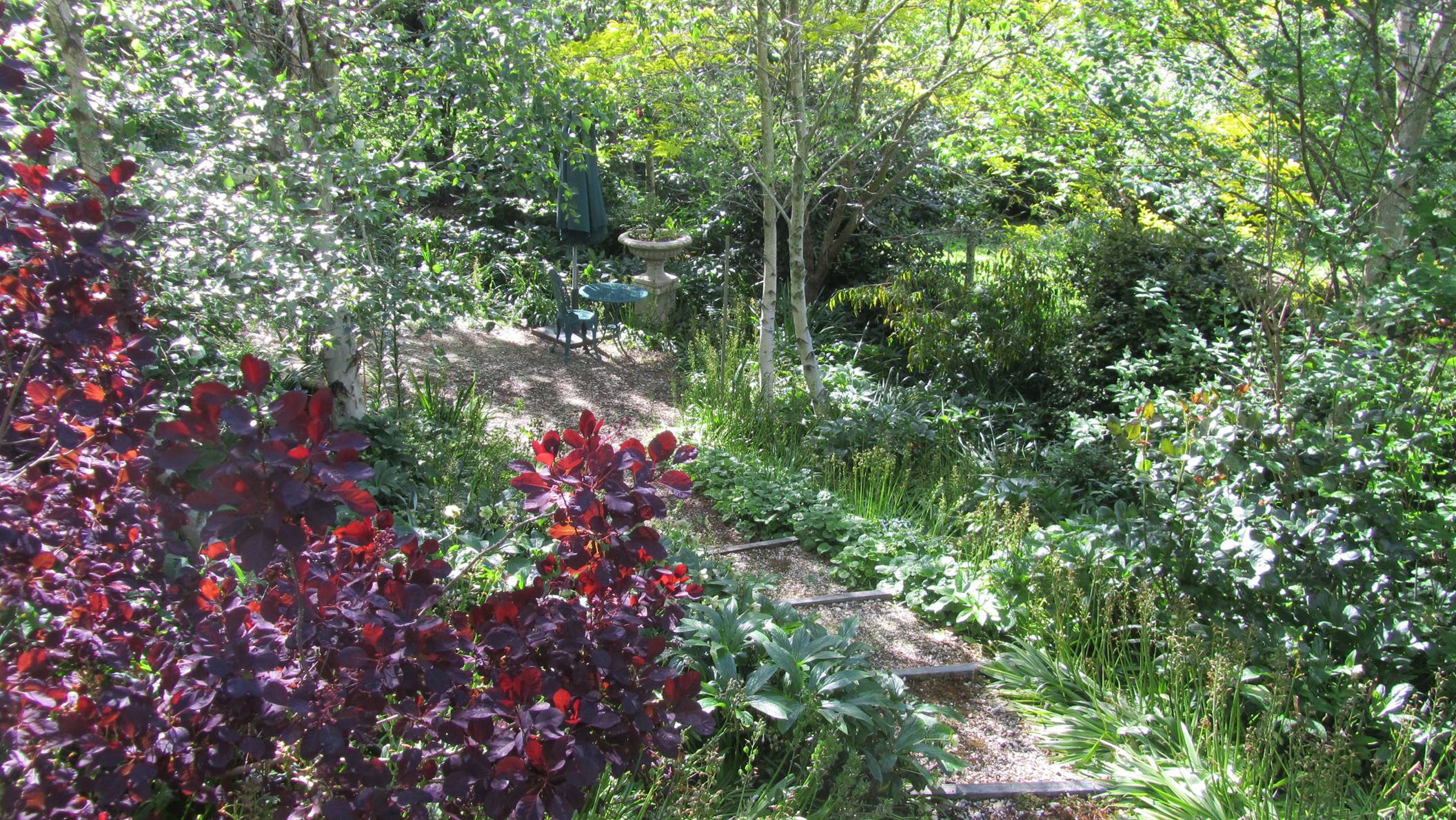 Just over 10 years ago, this Birch woodland was planted on a bare sloping 0.5acre block below the newly constructed home in Daylesford. It has gone on to flourish in the deep and rich, spring fed volcanic soil to provide a leafy and private outlook from the home above and an engaging and restorative destination from the upper levels.
Pebble paths and rustic steps weave down from the wooden deck to the lower levels passing through carpets of winter hellebores, euphorbia and spring flowering bluebells, interspersed at various points with old fashioned, romantic garden shrubs such as purple smoke bush, mock oranges, camellias and snowball bush. It is a very seasonal garden which, by design, is easy to maintain. Winter witnesses the ghostly white of the birch copse knitted at its base by a dark green carpet of foliage. From above, this view is loved even as the weather closes in with fog, rain and occasional dustings of snow. A vast range of Hellebores in different petal shades bloom tall and heavy. Spring witnesses a succession of delicate woodland flowers. While in Summer, the space returns to a cool, quieter, shady glade.
A sense of getting lost in this space is instilled by the inner winding and bisecting of paths, the lightness and transparency of an interwoven lacy canopy and the outer backbone of planting. This backbone is created through a full curtaining of Portuguese laurel and evergreen viburnums along boundaries which makes the garden appear larger than it is, even when the woodland lies in winter repose.